Here's a road map to the playoffs via one scribe's 2018 Bengals schedule.
SEPT 9 _ At Indy: Andrew Luck's return and homecoming all in one fell swoop is a formidable challenge, even if he hasn't played in a year. And he's had his way with the Bengals in that building. But the Colts have a rookie head coach, a rookie offensive coordinator, a rookie defensive coordinator and a rookie special teams coordinator making their NFL debuts, although head coach Frank Reich is one of the best offensive minds in the game and is an experienced play caller. Still, Bengals head coach Marvin Lewis (winner of his last three road openers) and his veteran staff have been here before.
Plus, the Colts' young offensive line has to work against one of the NFL's best fronts, paying special attention to Bengals' six-time Pro Bowler Geno Atkins vs. the sixth pick in the draft, Colts left guard Quenton Nelson, in a mega marquee matchup. *W, 1-0, which may not happen like the last time the Bengals opened a season in Indy when Doug Pelfrey won the '95 opener with an OT field goal. But they'll take it. *
SEPT. 13 _ RAVENS: This is going to be an AFC North slobbernocker galore if you believe the press clippings and the Ravens are going to smash mouth it. This one is destined to be a tight defensive struggle with two hellacious front sevens. Like that famous last game last year, the Bengals just seem to have a little more play-making juice, although the Ravens have not only added speed at wide receiver with John Brown and Willie Snead and experience with Michael Crabtree, but also guys that can catch.
Yet Andy Dalton has a little bit more heat than Joe Flacco and Flacco is probably grateful the Zimmer-Guenther defense has graduated. Against that defense during ten seasons he was 9-10 and threw almost as many interceptions (23) as he did against the Steelers and Browns combined (24). Dalton is 4-2 against Flacco in Cincy and 7-6 vs. the Ravens. W, 2-0, to keep Marvin Lewis unbeaten in night home openers. (2004, 2007, 2013.)
SEPT. 23 _ at Carolina:  The Bengals may be catching the Panthers at just the right time. The Carolina offensive line came through a horrid preseason with left tackle Matt Kalil going on injured reserve and right tackle Daryl Williams week-to-week with a meniscus injury. They traded for right tackle Corey Robinson, but with Cincinnati-bred Andrew Norwell fleeing the line for one of the richest guard deals in NFL history, it's a pretty good matchup for the Bengals.
The Panthers are banking on a talented front seven to offset a secondary graded as one the lowest in the league by profootballfocus.com, another good match for Cincy. W, 3-0, to celebrate Marvin Lewis' 60*th* birthday in style.
SEPT. 30 _ at Atlanta: The Bengals run into a buzz saw here. The Falcons play their third straight home game after playing division foes Carolina and New Orleans and the Bengals are back-to-back on the road and in their third road game in three weeks. The Falcons have one of the few defenses that can match the Bengals speed and pass rushers Grady Jarrett, Vic Beasley and Tank McKinley are going to be a load in the din. L, 3-1, after Dalton gets Matty Ice in '14, Ryan holds serve.
OCT. 7 _ DOLPHINS:  Good game for season debut of WILL linebacker Vontaze Burfict after his NFL suspension because the Dolphins figure to try and establish the run to protect a new center, young tackles Laremy Tunsil and Ja'Wuan James, and quarterback Ryan Tannehil coming off an ACL injury. They've got a deep backfield ranging from shifty Kenyan Drake to Hall-of Famer Frank Gore and they can't let rookie tight end Mike Gesicki go off. Burfict will make sure he won't.
But the Bengals should be able to run the ball, too. The Dolphins have two scary edge rushers in Cameron Wake and Robert Quinn, but they were last defending the rush with Ndamukong Suh last year and he's gone without a lot of beef in sight. The Dolphins' most dangerous corner looks to be a rookie slot in Minkah Fitzpatrick. W, 4-1, with Dalton 10-2-1 at the Paul in October and Tannehill 15-23 on the road.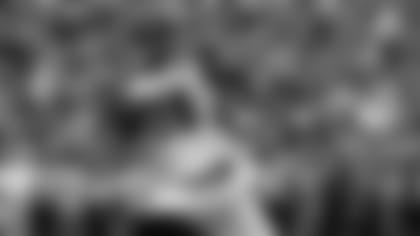 OCT. 14 _ STEELERS: Everyone is going to be watching Burfict and JuJu Smith-Schuster, but it has to be Bengals running back Joe Mixon's coming-out party vs. Twitter buddy Le'Veon Bell in order for them to win. If A.J. Green's not the best player in the North, Bell is even if he's camping out beyond Labor Day. The Bengals need a mammoth day from Mixon against the Steelers' brilliant front seven. The Bengals haven't beaten the Steelers in the last six games and in those games they've rushed for 64, 91, 46, 76, 71 and 130 yards
So you see the road map. They went for 91 yards in the Wild Card Game they were a fumble away from winning and the last time the two played the Bengals rushed for 130 and were a holding call away from going up 24-10 before losing, 23-20. They weren't close in the other four games. You've to be even with them in the trenches. Back on Dec. 4, they were. Mixon was rolling on 34 yards with seven carries before he was concussed and Giovani Bernard kept it up with 77 yards on 13 carries. It's the first time the Steelers have faced the Bengals' new offense, so they won't be so comfy. W, 5-1 for the first October win in Cincinnati over Pittsburgh in 20 years, when former Steelers quarterback Neil O'Donnell threw a 25-yard touchdown pass to wide receiver Carl Pickens with 20 seconds left.
OCT. 21 _ at KC: Maybe they can catch the Chiefs. The Bengals arrive at Arrowhead after a three-game stretch KC is in Denver, hosts the physical Jags and the Bengals get them after they come back from New England. But it's always been a tough place to play and reliable head coach Andy Reid has made it even tougher. He's 29-11at Arrowhead and has the NFL rushing champ in Kareem Hunt to go with the league's best rush average for a team. He also has a first-year starting QB, but that hasn't been a lock for the Bengals. Patrick Mahomes is far from a rookie in his second season, but Marvin Lewis is 18-13 vs. starting rookie QBs, which is good, but they're on the road vs. a good run game trying to learn a new QB who is not a rookie. L, 5-2 because maybe they're thinking ahead to next week and then the week after that, the bye.
OCT. 28 _ TAMPA BAY: Can you believe it's the first time the Bucs have been back here since the Black Hole Game of 2010, when the Bengals blew a seven-point lead in the last 1:26 to lose by a field goal in regulation and then everyone went down the street to Great American Ball Park to watch the Phillies' Cole Hamels beat Johnny Cueto, 2-0, to sweep the Reds?
But this is another good matchup for the Bengals. Yes, the Bucs picked up dangerous veteran pass rushers Jason Pierre-Paul and Vinny Curry to beef up the defense with the fewest sacks in the league (22), but they didn't get to be the last-ranked pass defense without some curious coverage because you can't run on linebackers Kwon Alexander and Lavonte David. The Bengals must beat Brent Grimes, Vernon Hargreaves and Ryan Smith at corner. Quarterback Jameis Winston has yet to play an AFC North defense until this season and is 8-13 on the road. W, 6-2, as Marvin Lewis beats Bucs head coach Dirk Koetter in the first game between the college roommates.
Nov. 11 _ SAINTS: New Orleans is good. Hall-of-Fame QB Drew Brees. Creative play-caller in head coach Sean Payton. Offensive line that allowed second fewest sacks in the NFL last season. Former head coach in defensive coordinator Dennis Allen. Shut-down corner in Marshon Lattimore. Watch how they handle the 6-0 Brees' in the pocket. He's two inches shorter than Dalton, but they make it so he's 10 feet tall back there and able to survey the traffic to Canton.
Two of the biggest wins in the Lewis Era have come against Brees in New Orleans in '06 and '14. But he got them here in '10 when he made tackle Pat Sims go offsides in the Central Avenue Freeze Out Game, so he's due. (The play was called 'Freeze,' and Sims didn't.) L, 6-3, as the 39-year-old Brees finally gets to over .500 against the Bengals despite a 107.8 passer rating against them.
Nov. 18 _ at Baltimore: Who knows? All hell could be breaking loose in Baltimore by then if things don't go well with Flacco early. With Flacco, RGIII and Lamar Jackson, you've got enough quarterbacks to strangle a season in controversy. Unless Flacco somehow discovers the Flacco of the last four games of 2012 or Jackson is Michael Vick. It's such a wild card over there. You wonder if Dalton to Boyd signaled the last hurrah of the Ozzie-Harbs Regime. Maybe. Maybe not. It's a terrific defense, especially at home, former Bengals receivers coach James Urban is going to do a solid job coaching quarterbacks and they go into this one off a bye. L, 6-4, in one of those you write off to playing on the road in the AFC North.
NOV. 25 _ CLEVELAND: Marvin Lewis has never lost to Hue Jackson and it's hard to see him start by losing to rookie Baker Mayfield at home. Lewis has lost eight times to the Browns in 15 years, just three times at The Paul and in November-December he's 14-2 in either venue. Look, Hue's club is going to give a great effort in here and Mayfield is a good pick. They're styling themselves as a run-first club and the Bengals had trouble against the run last year. But the Bengals are much better up front and the Browns' new O-line is going to be grappling with Geno and Co. W, 7-4 as Marv goes to .742 vs. the Browns.
DEC. 2 _ DENVER: The Bengals beat the Broncos and old friend Vance Joseph last year at Mile High despite gaining a mere 190 yards on nine runs of either zero or negative yardage and that's why Denver went out and got Case Keenum to play quarterback. This one probably comes down to who gets the lead because these may be the two best pass rushing teams in the AFC. The Broncos didn't get as much help for their offensive line as the Bengals did and that may come back to haunt in a game like this one. Last year in Denver, Bengals left end Carlos Dunlap had two sacks, one in the last two minutes. But, of course, Broncos All-Pro Von Miller now has rookie Bradley Chubb with him while Dunlap strolls in with Carl Lawson, not to mention Geno. Give the edge to the home pass rushers. W, 8-4, as Lewis jacks his record over former assistants now running clubs to 7-1-1, 2-0 over Joseph.
DEC 9 _ at Chargers: Can it really be the last time the Bengals played in Los Angeles was The Curse of Bo Game on Jan. 13, 1991 in the AFC divisional game the Raiders beat the Bengals when the great Bo Jackson suffered a career-ending hip injury? During the play-off runs of '12 and '13 the Bengals beat Chargers quarterback Philip Rivers in San Diego. Now Keenan Allen has some weapons around him like Mike Williams and Travis Benjamin.
Good matchup for the Bengals on paper with two stud running backs against a Chargers club scrambling to improve a defensive middle that gave up the most yards per rush in the league last season. And on the flip side the Bengals defensive line seems to have the edge over a running game that was ranked 24th last season and had to pick up an athletic center in free agent pickup Mike Pouncey. But it is the Bengals' longest trip of the season and the first time they don't play at 1 p.m. in three months. L, 8-5. Hello Bo.
DEC. 16 _ OAKLAND: Old home week. Raiders defensive coordinator Paul Guenther, the DC here for the previous four seasons, brings in old Bengals Reggie Nelson, Leon Hall, Frostee Rucker, and Emmanuel Lamur, while AJ McCarron backs up quarterback Derek Carr, Mike Nugent comes in to kick and Brandon LaFell returns to receive. It pits Oakland's NFL-oldest roster vs. one of the league's youngest in Cincinnati. The Oakland depth chart looks like a Bengals alumni directory from the previous decade. Nugent is 36. Rucker and Nelson will both be 35 in days. LaFell will be 32, Hall 33, Lamur 29. McCarron is the baby at 28 next week.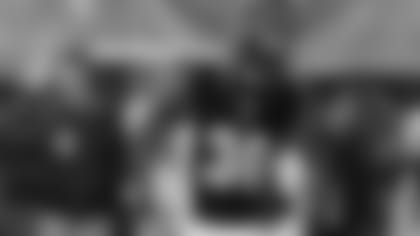 By this point in the season the Bengals should have more pop in their legs. They certainly have more playmakers. What must Guenther be thinking about the Raiders getting rid of sack ace Khalil Mack? Last year they had the eighth fewest sacks in the league with him. Paulie G. has the corner on savvy corners with Hall and Dominque Rodgers-Cromartie, 32, so they'll be smart and he'll protect them. But will they make enough plays against Green, the two Tylers (Eifert and Boyd) and John Ross with no Mack? The Raiders have a big, talented offensive line that can control the clock. But hard to see them doing that here and they need to do more than that against a defense that can get after it and it's not clear they can. W, 9-5 and Marvin gets the win over Jon Gruden he should have had in 2006 in Tampa when the ref took away a Bengals' victory on Justin Smith's sack that ended the game but was called for roughing and Gruden's Bucs won on the last play.
DEC. 23 _ at Cleveland: This would seem to be the perfect upset. A game Browns club goes to 5-10 with a win over the inattentive play-off bound Bengals. But the Bengals don't lose in Cleveland in December. They haven't since the last game in old Municipal Stadium on Dec. 17, 1995. Since then they're 4-0 in December up there. In three of those games there was a 100-yard Bengals' rusher: Cedric Benson once and Jeremy Hill twice. Then there is Joe Mixon. He went for 114 yards last season against their sixth worst rush defense to become the seventh different Bengals back to gain 100 against the Brown since they came back into the league. Yes, the Browns are better up front, but aren't the Bengals? W, 10-5 for seven straight over the Browns.
Dec. 30 _ at Pittsburgh: They've never finished a season with away games at their two biggest rivals and the last time they finished on the road against two division teams is '99 with losses in Baltimore and Jacksonville. The last time they swept two road games to end it, they went to the Super Bowl in '81. Hard to sweep the Steelers. They haven't done it since '09. Hard to win in Pittsburgh. They haven't done it since '12. Hard to beat Ben anywhere in December. He's 41-15. Two good clubs. Take the split. L, 10-6, giving Dalton his fifth double-digit win season, sixth play-off berth and they'll probably meet again with more storylines than Netflix.