The Bengals will honor the 1988 Super Bowl team's 30th anniversary with a special celebration at the home opener against the Baltimore Ravens on Thursday, Sept. 13. Forty-five members of the team are expected to attend, including WR Cris Collinsworth, OT Anthony Munoz and NT Tim Krumrie.
The game-long celebration will include highlights from the 1988 season, video messages and a halftime ceremony featuring the team. The Thursday Night Football game kicks off at 8:20 p.m. and will be nationally televised on NFL Network.
All fans will have the opportunity to meet members of the team and get autographs in the Jungle Zone from 6:00-7:00 p.m. on game day.
Fifth Third Bank will make the home opener a Fifth Third better® with 10,000 fans receiving an exclusive Bengals hat as they enter the gates, while supplies last.
Fans can purchase tickets by calling the Bengals Ticket Hotline at (513) 621-8383, online at Bengals.com or by visiting the Paul Brown Stadium ticket office. The Bengals Ticket Hotline and ticket office hours are from 9:00 a.m.-5:00 p.m. Mondays through Fridays. Tickets may be purchased 24/7 through Bengals.com. Fans can call the Bengals Ticket Hotline or chat with a ticket representative online if they have any questions.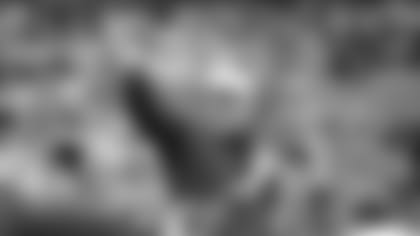 List of '88 Super Bowl Team Members Expected to Attend Home Opener:
Table inside Article

| Name | Position |
| --- | --- |
| Jim Anderson | Running Backs Coach |
| Jim McNally | Offensive Line Coach |
| Dick Selcer | Linebackers Coach |
| Mike Stock | Special Teams Coach |
| Bill Urbanik | Defensive Line Coach |
| Kim Wood | Strength Coach |
| Brian Blados | G/OT |
| Ed Brady | LB/LS |
| Jim Breech | K |
| James Brooks | RB |
| Eddie Brown | WR |
| Jason Buck | DE |
| Barney Bussey | S/KOR |
| Cris Collinsworth | WR |
| Eddie Edwards | DE/DT |
| David Fulcher | S |
| Scott Fulhage | P |
| David Grant | NT |
| Ira Hillary | WR/PR |
| Rodney Holman | TE |
| Ray Horton | CB |
| Standford Jennings | RB/KOR |
| Lee Johnson | P/K |
| Eric Kattus | TE |
| Joe Kelly | LB |
| Bruce Kozerski | C/G/OT |
| Tim Krumrie | NT |
| Mike Martin | WR/PR/KOR |
| Skip McClendon | DE |
| Tim McGee | WR/KOR |
| Max Montoya | G/OT |
| Anthony Munoz | OT |
| Mike Norseth | QB |
| Carl Parker | WR |
| Bruce Reimers | G/OT |
| Jim Riggs | TE |
| Rich Romer | LB |
| Turk Schonert | QB |
| Dave Smith | OT |
| Eric Thomas | CB |
| Kevin Walker | LB |
| Joe Walter | OT |
| Reggie Williams | LB |
| Ickey Woods | FB |
| Carl Zander | LB |