Summary
The Bengals claimed their second AFC Central title in the division's four-year existence, winning their last six games after a 4-4 start and claiming the crown over 10-4 Pittsburgh via conference-record tiebreaker. The Bengals' rivalry with the Steelers heated up in '73, with Pittsburgh QB Terry Bradshaw saying, "I'd really rather beat Cincinnati than anybody." The Bengals and Steelers split their two season meetings. In postseason, the Bengals lost 34-16 at Miami, which would go on to win Super Bowl VIII. It marked the second time in two playoff appearances that the Bengals were eliminated by the team that would go on to win it all. Though the schedule at this time remained at just 14 games, the Bengals missed by just 15 total yards having two 1000-yard rushers. Veteran Essex Johnson had 997 yards, and bruising 12th-round draft choice Boobie Clark had 988. Clark was named AFC Rookie of the Year. Through 2017, only six teams in NFL history have had two 1000-yard rushers in a season (Bengals not among them), and four of those instances came in 16-game seasons. The '73 offense was further improved by WR Isaac Curtis, a first-round draft pick who would go on to play 12 excellent seasons for Cincinnati. The NFL's rules on home television blackouts were changed for 1973, with blackouts lifted on games.
Postseason Game Summary – AFC Divisional Playoff
As was the case in their first postseason appearance three years earlier, the Bengals lost in the opening playoff round to the team that would go on to win the Super Bowl. The Bengals had tied Pittsburgh at 10-4 atop the AFC Central Division and won the title by virtue of a better AFC record. Miami took the first step toward a Super Bowl VIII win over Minnesota by outgaining Cincinnati 400-194 in net yards and posting 27 first downs to Cincinnati's 11. Cincinnati trailed only 21-16 at halftime after being down 21-3 midway through the second quarter, but the Dolphins shut out Cincinnati in the second half while getting a seven-yard TD pass from QB Bob Griese to TE Jim Mandich and a pair of FGs from K Garo Yepremian. Miami RB Mercury Morris rushed for 106 yards on 20 carries and FB Larry Csonka had 71 yards on 20 carries. The Bengals did not score an offensive TD, getting their only TD on a 45-yard INT return by S Neal Craig. Horst Muhlmann kicked three FGs for Cincinnati.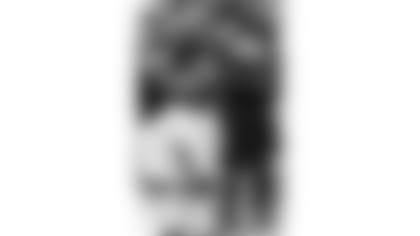 Table inside Article

| | TOTAL | RUSH | PASS |
| --- | --- | --- | --- |
| OFFENSE | 5 (322.3) | 7 (159.7) | 8 (162.6) |
| DEFENSE | 8 (264.6) | 8 (129.1) | 13 (135.6) |
Table inside Article

| | PLAYS | FIRST DOWNS | NET YDS RUSH | NET YDS PASS | TOTAL NET YDS | PTS |
| --- | --- | --- | --- | --- | --- | --- |
| OFFENSE | 871 | 252 | 2236 | 2276 | 4512 | 286 |
| DEFENSE | 840 | 219 | 1807 | 1898 | 3705 | 231 |
Table inside Article

| PLAYER | CATEGORY |
| --- | --- |
| Horst Muhlmann | Scoring |
| Ken Anderson | Passing |
| Essex Johnson | Rushing |
| Isaac Curtis, Boobie Clark | Receptions |
| Isaac Curtis | Receiving Yards |
| Dave Lewis | Punting |
| Lemar Parrish | Punt Return |
| Bernard Jackson | Kickoff Returns |
| Horst Muhlmann | Field Goals |
| Tommy Casanova | Interceptions |
Table inside Article

| Coach | Position |
| --- | --- |
| Paul Brown | Head Coach |
| Vince Costello | Linebackers |
| Jack Donaldson | Offensive Backfield |
| Bill Johnson | Offensive Line |
| Chuck Studley | Defensive Line |
| Bill Walsh | Receivers/Quarterbacks |
| Chuck Weber | Defensive Coordinator/Defensive Backfield |
1973 NFL Draft: Jan 30 - 31
Table inside Article

| ROUND | PLAYER | POSITION | COLLEGE | SELECTION NUMBER |
| --- | --- | --- | --- | --- |
| 1 | Isaac Curtis | WR | San Diego State | 15 |
| 2 | Al Chandler | TE | Oklahoma | 43 |
| 3 | Tim George | WR | Carson-Newman | 68 |
| 4 | (sent to Baltimore in trade on 2-1-72) | | | 93 |
| 5 | Bob McCall | RB | Arizona | 121 |
| 6 | Bob Jones | CB | Virginia Union | 146 |
| 7 | Bob Maddox | DT/DE | Frostburg State | 171 |
| 8 | Joe Wilson | RB | Holy Cross | 199 |
| 9 | John Dampeer | G | Notre Dame | 224 |
| 10 | Lenvil Elliott | RB | Northeast Missouri State | 249 |
| 11 | William Montgomery | DB | Morehouse (Ga.) | 277 |
| 12 | Boobie Clark | RB | Bethune-Cookman | 302 |
| 13 | Brooks West | DT | Texas-El Paso | 327 |
| 14 | Hurles Scales | DB | North Texas State | 355 |
| 15 | Ted McNulty | QB | Indiana | 380 |
| 16 | Harry Unger | RB | Auburn | 405 |
| 17 | Wayne Estabrook | QB | Whittier | 433 |
Pro Bowl
Players selected for the 1973 NFL Pro Bowl: WR Isaac Curtis, DT Mike Reid, TE Bob Trumpy