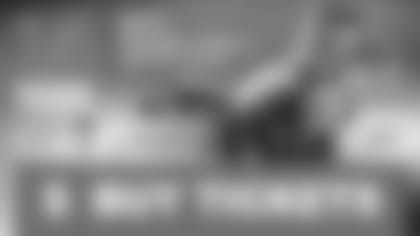 ](http://tasteofthenflcincinnati.org/)
Together, we can tackle hunger. Join the Cincinnati Bengals and the Freestore Foodbank for the 15th Annual Taste of the NFL. The benefit is from 6:30 p.m. to 9:30 p.m. Wednesday, June 14 at Paul Brown Stadium's West Club Lounge. Taste of the NFL gives you the unique opportunity to meet with members of the entire Bengals team – players, coaches and alumni – while enjoying dinner by the bite from the area's best restaurants.
Join this year's hosts Bengals Tight End Tyler Eifert and Chef Jean-Robert de Cavel of JR Cincy Restaurants. Bengals Analyst Dave Lapham and Local 12 Anchor Bob Herzog will emcee.
"There are so many people who are less fortunate," said Tyler. "Whenever you think you have it bad, there is someone who has it worse. So, it's good to give back."
"What I do on a daily basis is centered on food," said Chef Jean-Robert. "I think that if you decide to become a cook, if you decide to be in the business, you need to think of our hungry neighbors and do anything that you can to make people realize that so many people do not have a chance to have a meal on the table."
In addition to the excitement of mingling with Bengals players and enjoying some of Cincinnati's finest dining options, the evening will include a silent auction of sports-themed items and a live auction featuring dinners and other experiences with players and coaches. Proceeds from the auctions, in addition to ticket sales for the event, will benefit the Freestore Foodbank.
"The cost of one admission will help the Freestore Foodbank provide 525 meals to hungry children and families in our Tri-State area," said Freestore Foodbank President and CEO Kurt Reiber. "This is a great opportunity for Bengals fans to mix and mingle with players and coaches, all while giving back to our community."
Rey Maualuga & The Pacific Kitchen Host Bengals? Taste of the NFL Annual Freestore Foodbank benefit 6/15/2016