Cincinnati Bengals Tickets Reserved Seating

Reserved Seating
As the heart of Who Dey Nation, our 100 and 200 level season ticket members are a crucial part of every game. Close to the action, you lead The Jungle and bring the energy our team needs to deliver the win. Experience gameday immersed in a sea of orange and black at every turn. Whether you are roaring in the end zone or taking in the action from the 50 yard line, you experience the ultimate proximity to the on-field action.
Benefits
15% Food and non-alcoholic beverage discount
15% Pro Shop Discount
New Season Ticket Member Gift
Off-season event invites
Vote for Ring of Honor
MORE SEASON TICKET OPTIONS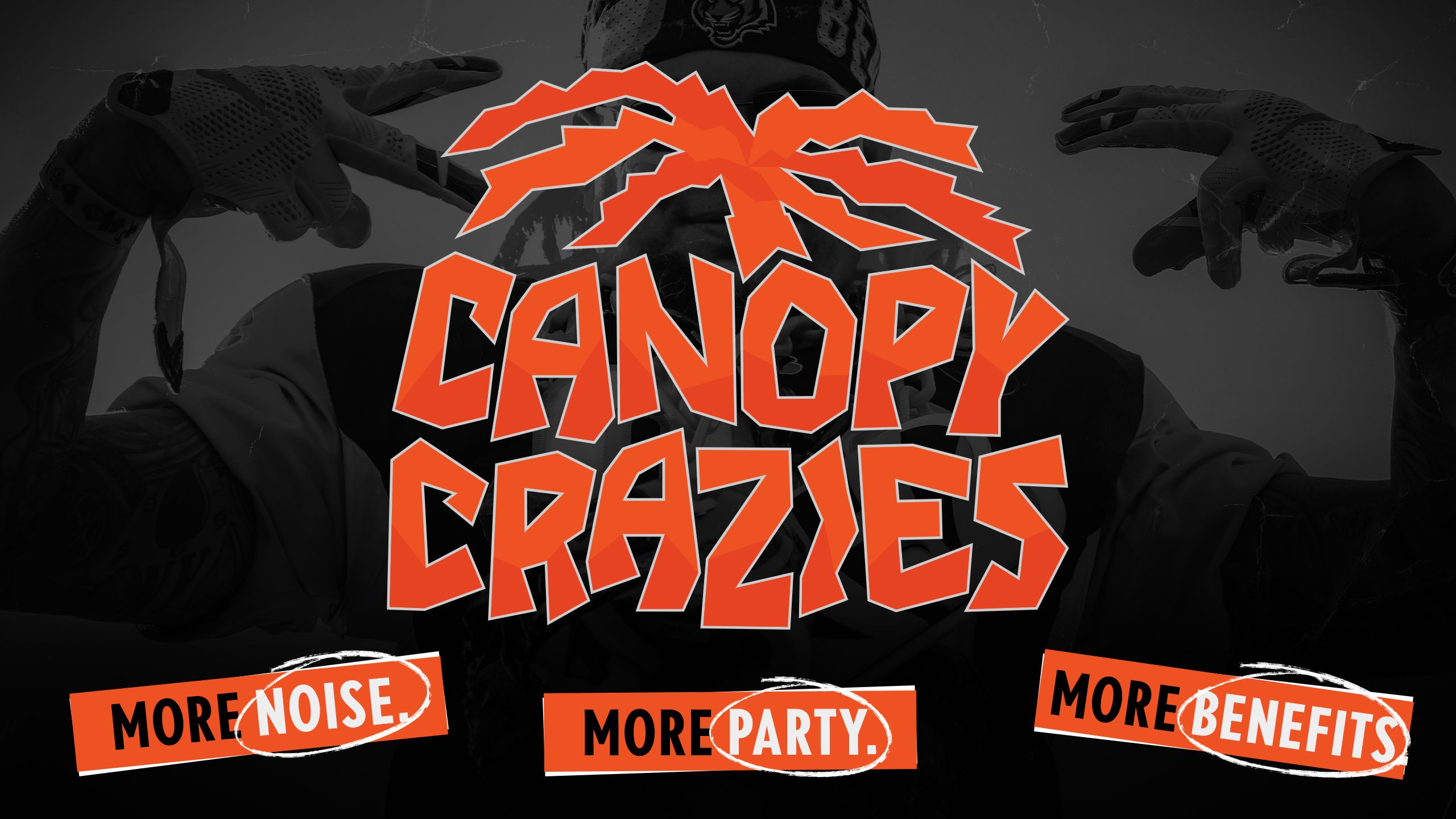 Canopy Crazies
The 300 level is home to our Canopy Crazies! Each game brings a fun and energetic experience alongside Who Dey Nation's loudest and proudest fans. The party starts the moment you walk onto the Canopy Crazy level, and continues until the game clock hits zero. Show your Bengals Pride and join the biggest party The Jungle has ever seen!
Club Level At Paycor Stadium
Unmatched sightlines. VIP entrances. Exclusive club lounge. The best of the best. Our Club Level delivers an unparalleled gameday experience from start to finish. Enjoy comfortable seating for the best view of the game, and enhanced concession options you can't find anywhere else.