Jordan Willis is the highest rated Bengals defensive end this preseason when it comes to profootballfocus.com at No. 15 in the NFL and that says something about dedication. After stints with three different pass rush specialists this past offseason, Willis says cautiously, "I feel like I'm making progress," as he heads into Thursday night's third pre-season game against the Giants at Paul Brown Stadium in his effort to stick in the most competitive room on the team.
But the best tip of all seemed to come right at home at Paul Brown Stadium in a free session with his own defensive line coach Nick Eason. Eason taught Willis and the rest of the line, "Run, Run, Reach," and Willis used the technique last Thursday night late during the third quarter in Washington for a sack-strip of rookie quarterback Dwayne Haskins, Jr., that led to Kerry Wynn's fumble recovery at the Washington 25 and an eventual tying touchdown that began the Bengals' skein of ending the game with 17 unanswered points.
"He added to the mixture. He's added things in the pass rush that haven't been here in the past," Willis said of Eason. "In the past, whoever were the best rushers is who was relied on. But it's like he's developing everybody as far the as rush goes going back to the spring and all the drills. No coach ever taught me run, run, reach."
Willis, as conscientious as they come, is always easy to find in the locker room. He's usually got his face buried in his iPad looking at the upcoming offensive line. He knows his four pressures (according to PFF) have come against backups and he's looking to be ready for the ones. Here's how he breaks down run, run reach:
"That where you get around the corner, turn your foot and throw your arm," Willis said. "Trying to get through. Throwing that outside arm. That to me is a simple thing. I started doing it in the spring and worked on it in the summer."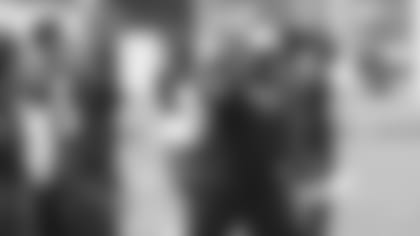 Here's how Eason sees run, run reach, which he uses only in line drills and not in team because reaching the quarterback is prohibited: "After you make your move, you have to finish it. A lot of guys win off the line, but at the top of the rush is where they don't win. Either they're not turned to the target or their hips didn't flip, whatever. Run, run reach. You have to run your feet and your reaching with your outside arm. The reach part is your reaching for the ball in the quarterback's hand. And you don't have to swat."
Eason, the veteran of two Super Bowls and one with a ring, can't remember where he came up with "Run, Run, Reach." Maybe Ravens D-Line coach Joe Cullen when they were both with the Browns six years ago. But he definitely got the idea of melting a concept into a few words from his coach in Pittsburgh, John Mitchell, the former Steelers line boss for 25 years with units that finished in the top 10 of NFL rush defense 18 times.
"He had three notes on the board every day," Eason said. "Stay low. Use your hands. Stay square. Every day. It worked. We won championships. Those three things were in my head all the time. I say things to them over and over so they don't have to think about it."
"Run, run, reach," is just one of Eason's terms. After you "hide your (uniform) number," so you can "eliminate the striking area," you "use your fast ball." The fast ball means to be yourself. Make your best move: "There are speed to power guys. You've got swipe guys. You've got speed to rip guys. You've got pure bull rushers like (Andrew) Billings and (Josh) Tupou."
Eason says Willis' fast ball has some bite: "Jordan has a nice chop club. He's got speed to rip. Ask the weight room guys and he's as strong as Billings and those guys. He's got a little speed to power, too."
Willis, the 2017 third-rounder out of Kansas State, spent the offseason investing in making it all better because after more than 900 snaps in two NFL seasons, he knows he needs to improve on two career sacks and get off the roster bubble. So he visited the three specialists. One of them, Keith Millard, is a former NFL coach who had 58 sacks in the NFL of the '80s and '90s. Another, Ben Creamer, is a hand combat specialist and director of performance at Ignition Sports in the Cincinnati suburb of Blue Ash. He also went to Dallas to work with Brandon Jordan, a former college line coach that has, among others, Damon Harrison and Gerald McCoy, as clients, according to fourthandnine.com. Jordan also took on the 49ers' Solomon Thomas in the offseason.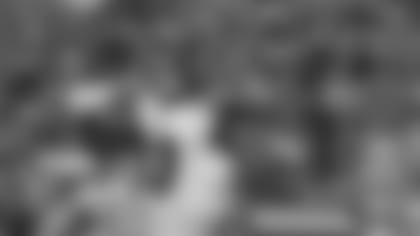 "I've learned quite a bit since that last snap in Pittsburgh," Willis said of last season's finale. "I've been around some people that have helped me with different things … You have to do it on your own. It's not like anybody is going to teach you all that stuff. But the most important thing I did was repetition. You need to get the muscle memory down."
The 6-6, 260-pound Millard, 57, who played largely inside during nine seasons, mainly with Minnesota, began at the bottom.
"He taught me some footwork. When rushing you have to feel everything in your body," Willis said. "Both knees, both ankles. You've got to feel everything moving so you know where your body is. You have to have confidence in making the stutter move and working the hands."
He's come back ready to play with an excellent camp. But then so has everybody else up front. The locks look to be the starters in tackles Geno Atkins and Billings and ends Carlos Dunlap and Sam Hubbard. Backing up tackle is Ryan Glasgow and then they would appear to have to make a decision for the other backup. Do both Tupou and fourth-rounder Renell Wren make it inside or just one or the other in a classic battle of vet production over rookie upside?
Then behind Dunlap and Hubbard at end there are Carl Lawson and Kerry Wynn. And we haven't even begun to talk about two-way player Andrew Brown, a 2018 draft pick who, like Willis, has done everything to make it. Both Willis and Brown began the spring and training camp focusing on playing end after playing inside and outside last season.
But Willis knows the drill. He's watched Brown go back inside some after injuries to tackles Christian Ringo and Niles Scott.
"I think my skill set is suited for end so I would say I prefer it there," Willis said. "But you never know what's going to happen and you've got to be ready to be anywhere."
Since offenses are being pretty vanilla in the preseason, Willis isn't looking at much opponent tape. But on the first day back on the practice field after his sack strip, he prepared by watching Titans lineman Cameron Wake make some rushes. Defensive coordinator Lou Anarumo was with Wake in Miami, so Willis checked out some of Wake's Pro Bowl practice tape with the Dolphins. After investing in himself, Willis is ready to run and reach.
"I'm confident where I'm headed as a player," Willis said. "When I get an opportunity to play against the best players, I want to attack their offensive lines the same way I'm attacking everyone else."