The first clue (and there are many) that Jordan Willis is going to be around a lot longer than what figures to be his second NFL start at right end Sunday against Carolina's new left tackle (1 p.m.-Cincinnati's Channel 12) is his locker.
It sits between left end Carlos Dunlap on his left and tackle Geno Atkins on his right. No. 96 and No. 97. The two most recognizable numbers on the Bengals defense, a nice touch since Willis' No. 75 is getting snaps at both end and tackle.
Another clue is his draft position, the Bengals' third pick in the 2017 draft, thanks to a stunning survey recently released by The Buffalo News. The newspaper found the Bengals began this season with the most drafted players still in the NFL on Opening Day in 2018 with a staggering 58 draft picks. That's 20 more than the average and dwarfs the second-place Baltimore Ravens with 45.
Just look at their defensive line. Two linemen from the 2006 draft, third-rounder Frostee Rucker with the Raiders and fourth-rounder Domata Peko with the Broncos, are carrying the banner in the AFC West. Michael Johnson, the man that Willis could replace Sunday and is listed as questionable (MCL sprain), has played the fifth most games in the history of the Bengals defensive line after also being spawned in a third round back in 2009.
And then there is Dunlap from the second round in 2010 with the second most sacks in Bengals history. The next day Atkins arrived in the fourth and has been headed to Canton ever since with a pace that makes him one of the most prolific interior sackers in the history of the league.
"We're three different pass rushers with different styles," said Willis this week as he sat at said locker watching the Panthers offensive line on his iPad. "There's a lot of information I can get from them. I would probably lean more to Geno because I'm learning to rush inside. If there's a guy he's played down through the years I'll ask him, 'What moves have you used?'"
Which is a bit of a surprise since Willis and Atkins throw around syllables like middle relievers nibbling around Joey Votto's plate. Which is to say very carefully. The voluble Dunlap is even stumped on that one.
Who talks more? Willis or Atkins?
"Tough call," Dunlap said. "I don't have to carry on a conversation over here. I can walk around the room."
Head coach Marvin Lewis has other barometers.
"Jordan likes to communicate by text," Lewis said. "So he's got that on Geno, whose texts are very short and to the point."
His demeanor is unmistakably workmanlike, so blue collar that Bill Snyder, the high-minded patriarch of Kansas State football, called Willis the program's ultimate player. But even Lewis would like to see the guy unwind a little bit.
"Jordan Willis just wants to play football. He wants to be productive and wants to be looked at as a great football player," Lewis said. "He's very serious. (I tell him) 'Sometimes you have to relax, Jordan. You just need a little bit of Carlos (Dunlap) in you.' Just a pinch more of Carlos and a little less Geno."
Lewis smiled, but Willis has a pretty straight face as he seeks his second NFL sack and first this season. One of the guys he's studying is left tackle Chris Clark, one of two back-up tackles manning the Panthers' banged up offensive line. Clark's 54th NFL start last Sunday in Atlanta came straight off the street after plug-and-play stints during eight years and 107 games in Houston and Denver.
Clark is replacing he injured Matt Kalil, but the injury to Darryl Williams that forced his signing pushed back-up Taylor Moton back to right tackle because Clark is a natural lefty. And while both played well in the 31-24 loss to the Falcons, the Bengals are hoping their line rotation is more of a challenge even without Johnson.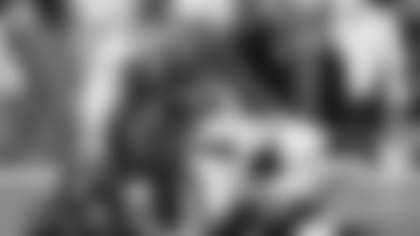 As Willis observes, he's already played 88 snaps this season. The only difference we may see Sunday is pass rushing right end Carl Lawson playing more in base. As he glanced at the iPad Panthers, Willis talked about focusing on improving his pass rush before third down. And, yes, maybe unbutton his shirt a little bit.
In the first two games he's watched offenses fear the Bengals' pass rush with quick throws and a diet of maximum protection. He's realizing chances to get sacks, never mind sacks, don't grow on trees.
"Maybe I'll play 10 more snaps," Willis said if Johnson doesn't play. "I think I've pretty much done what I've been asked to do against the run. I'm not getting ran on in my gap.
"But as far as rushing on first and second down when teams do throw it, taking maybe more of a chance to get to the quarterback. The first two teams had quick throws and chip blocks, so one to five plays maybe you get an opportunity to sack the quarterback on first and second down because they hold it every now and then. On that play it's about winning that rush … At this point, it's a matter of play recognition."
Dunlap beamed looking at Willis' locker just a few weeks removed from the contract extensions for him and Atkins.
"Split the difference and you're set for life," Dunlap said.
History says the kid is going to be around awhile.