It's still unclear when the Bengals can announce their free-agent moves pending physicals and a signed agreement. It probably won't be Wednesday, the first day of the NFL year, but according to Tuesday's reports they've got a bounty to report.
After re-shaping the defense on Tuesday, they appeared to take aim at the offensive line when they released incumbent starting right guard John Miller just one year into the deal he signed last year.
The agreements with two top 50 free agents in Texans nose tackle D.J. Reader and Vikings cornerback Trae Waynes that hit the biosphere on Tuesday may have taken the league by surprise, but the Bengals were well aware Reader is a 25-year-old on the cusp of the Pro Bowl and Waynes is an experienced former first-round pick with Pro Bowl skills.
The Bengals vowed at last month's NFL scouting combine they would spend and they certainly have. On top of of the tenders headlined by wide receiver A.J. Green's $18 million and the estimated $10 million salary cap hits this season for Reader and Waynes, that's about $48 million and a quarter of the $198.2 million cap for 2020.
"He can run. He could always run," said Harlon Barnett, the former Cincinnati prep sensation and long-time NFL safety who was Wayne's position coach at Michigan State. "I hate the term cover corner. No disrespect. But it's a complete corner. Run, cover tackle. Everything. He can do that."
The 6-0, 190-pound Waynes, who blazed to 4.31-second 40-yard dash coming out of East Lansing, was on the Bengals' radar, in large part, because he's a physical presence who is a force in the run game and doesn't mind at all. He can run and he's long and he's got five years of being a mainstay on Mike Zimmer play-off defenses in Minnesota, but his willingness to hit is a trait the Bengals have desperately needed on the perimeter in the run game.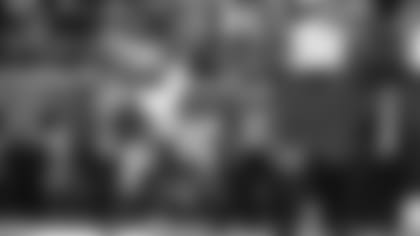 The irony is that Waynes comes in and Darqueze Dennard, his running mate in Michigan State's No Fly Zone secondary, leaves the Bengals to take a deal in Jacksonville. With the Bengals releasing cornerback B.W. Webb and his $2.5 million in salary cap space, the new-look secondary is beginning to take shape.
Third-year player Darius Phillips and his four interceptions in last season's 107 snaps, looks primed to take Dennard's spot in the slot. There's a lot of money on the corner this season with Dre Kirkpatrick counting about $11 million and William Jackson about $10 million lumped in with Wayne's contract, but that's the price of three first-round corners. Emerging in the jockeying for the Nos. 4 and 5 spots are a pair of free-agents in former Packer Tony Brown and reigning CFL interception leader Winston Rose.
"He's a good dude," said Barnett, who recruited Waynes out of Kenosha, Wis. "He comes from good people. I still keep in touch with him and his parents. He's a quiet guy. I see him on Instagram with his little girl. He's going to stay out of the way and just do his job. That's Trae. Good guy."
Dennard, who considers Waynes a little brother, has often talked about Waynes and his prodigious talents still on the rise and how that No Fly Zone crew was blue collar all the way.
Webb was also a blue-collar guy in his one season with the Bengals and they really needed him with injuries to Dennard and Kirkpatrick. Despite a broken arm, he played the most snaps of any corner (834), three more than Jackson, while starting 12 games.
The Reader signing gives the Bengals an elite middle, teaming one of the league's best young players with eight-time Pro Bowler Geno Atkins. Chuck Smith, the former NFL pass rusher who has been coaching Reader since he got him ready for the NFL scouting combine four years ago, gave a heads up.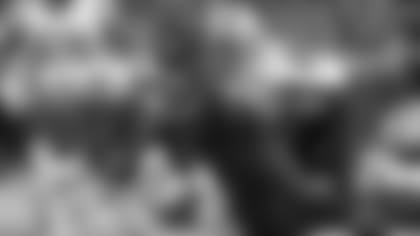 "He's a hard worker. I am a witness," Smith said via text. "He puts in the work year round. I am a witness.
"He's one of the best NG in the NFL. Dominant vs. the Run. Gets great push vs. pass. He's tough, a leader. This is a great signing. And in a few years will be looked at as one of the best in this Free Agent Class."
The offensive line looked next. Miller is a reliable six-year vet the Bengals signed last season from the Bills and with 779 snaps last year he took the most snaps of any Bengals guard and the third most on the offensive line. It remains to be seen if they've got a replacement in the fold or if they simply made the move to free up salary cap room for Reader and Waynes. Alex Redmond, the 2018 starting right guard, is a restricted free agent the Bengals tendered earlier in the week.
The reported agreements didn't exactly break the mold for the Bengals as the pundits raved in the opening hours of free agency. It simply was a Back to the Future day that conjured up past contracts.
There's no question that the Bengals haven't dropped big money in free agency since 2011, when their big drafts from 2009-2011 took command of a roster that went to five straight postseasons. But before then, it wasn't unusual for them to make big-money moves for players from other teams, especially when it came to offseasons they really needed defensive linemen and cornerbacks.
The four-year, $53 million deal that reportedly made Reader the highest paid nose tackle in the NFL broke the Bengals' free-agent record that belonged to another defensive lineman, Antwan Odom's five-year, $29.5 million contract in 2008. Waynes' massive three-year, $42 million haul wasn't as big as the two-year, $10.5 million deal Nate Clements received after the 2011 lockout, but back then it was top-of-the-line money for a player they felt they needed after Johnathan Joseph went to Houston in free agency.
And back in the day, they spent 2003 big dollars on a young, emerging defensive tackle in John Thornton (six years, about $26 million) and an experienced long corner in Tory James at four years, $14.4 million.