Tyler Boyd, who by the time they play the Nov. 5 Paycor Stadium re-match against the Bills will have played more games as a Bengals wide receiver than Eddie Brown, T.J. Houshmandzadeh, and Cris Collinsworth, played 50 of them with Andy Dalton.
But that Sunday night game also marks his 50th with quarterback Joe Burrow, the most NFL games Burrow will have played with any of his Big Three receivers of Boyd, Tee Higgins, and Ja'Marr Chase.
So Boyd knows No. 9 better than most and he says whenever Burrow gets back from his strained calf, it won't take him long to get timed up again.
"Not long. About one drive," Boyd said after Wednesday's practice.
"Whatever. It doesn't matter," Boyd said. "I've got years under my belt with him. Whatever play we call, I know what he's expecting me to do and where I'm supposed to be in any coverage. So I'm pretty locked in on the chemistry. Just put him out there, we'll make it work."
When the Bengals practice Thursday in their last workout of the training camp period, it marks four weeks since Burrow left the second practice of camp. It will also be 17 days until the Sept. 10 regular-season opener in Cleveland.
Plenty of time, Boyd says. He just looks at what Bengals No. 1 cornerback Chidobe Awuzie is doing. Awuzie, in the last stage of ACL rehab, stepped into 7-on-7 for the first time Sunday. On Monday he made his first appearance in team drills. On Wednesday, he picked off Jake Browning's first pass of the team period.
"We're barking for him to stay in there," Boyd said. "Not that we don't have other good cornerbacks because Chido is one of the top cornerbacks in the league. We all believe that and we feel that and I know he does, too. So just getting work against him will polish us up for week one.
"That's how I look at it with Joe. When Joe comes in, he's going to win a lot of battles. There aren't many he's going to lose … I know Joe. If he can stand and throw the ball, I know he's doing something. I know he's a hard worker and he's not worried about the wrong stuff. He's dialed in. I'm confident in his game."
PLAYER OF THE DAY, CB Chidobe Awuzie
Another day it could have been a handful of guys. Tight end Tanner Hudson made back-to-back eye catches. Rookie edge Myles Murphy had multiple sacks bouncing between the ones and twos. Chase darted in and out with some nicely contested catches.
But Awuzie's opening play when he outfought Chase on a deep out is the most significant thing that happened to the Bengals Wednesday.
"I'd say he's back," Chase said. "I let him get too close to me. He looks good."
Awuzie admits it's the kind of play that can get you fast-forwarding to Cleveland, But, as a chess aficionado, he's also a pragmatist.
"I kind of read (the depth of the route). I had good anticipation on it," Awuzie said. "It definitely makes you feel, 'OK, I can do this in a full game.' I know how to caution myself. It's still a process. I'm still doing limited amount of reps. I'm still not out there every play. I'm still taking it day-by-day."
The play was a memo reminder of the daily heavyweight bouts Awuzie and Chase staged the last two training camps. If you're looking for some of the reasons Chase has been a Pro Bowler both years in the league during a stretch Awuzie has emerged as an elite cornerback, start with those camp matchups.
"I miss it. I think we make each other better," Awuzie said. "Going against him, Tee, TB, we communicate on how we cover something or how they run something. It's a two-sided thing. It's a good relationship."
PLAY OF THE DAY: WR Ja'Marr Chase
He's made a couple of these lately. On Wednesday he ran a back-shoulder route on the sideline and had to contend with tight coverage. No problem. He was able to spin around and, in one motion, pluck the ball out of the air with one hand and, it appeared from across the way, get both feet down in-bounds.
"Instincts," Chase said. "Well-placed ball and I was able to make a play."
It would seem if Awuzie is ready, so is Chase.
"I feel great. It's been smooth," said Chase, who has some of the same goals as his previous two seasons, such as winning a Super Bowl and getting 1,500 yards.
But he also has new ones and won't elaborate.
"To have all the same goals would mean nothing," he said.
QUOTE OF THE DAY: "I have been told that quite a few times. I'm not going to argue. We do look similar. Somebody Googled it and showed me and I saw how that's pretty accurate."
TE Tanner Hudson on his resemblance to former Bengals tight end Tyler Eifert.
SLANTS AND SCREENS: The Bengals staged part of practice indoors when head coach Zac Taylor directed stretching and individual drills in the IEL Indoor Facility before heading across the street to the Kettering Health Practice Fields for team and special teams drills.
It's setting up Thursday's entire practice indoors, which may or may not be the first-ever Bengals practice indoors during training camp When the weather drove them off the field at Wilmington College and later Georgetown College, there were times they did get inside to do a few things.
But this is to be a full-fledged practice as Taylor simulates a Friday workout during the regular season with the preseason finale set for Saturday (6 p.m.-Cincinnati's Local 12) in Washington.
"It was the heat and also I think a run-through for tomorrow so guys had an idea how long it takes to get down there if they want to work on something before practice," said safety Mike Thomas. "I think it was a great transition for guys. Just to be able to get out of the heat for a little bit. I think the indoor is great. It can also work out the other way later in the year and get inside for a little bit when it's cold." …
The Bengals still worked in the 93-degree heat with the ones and the twos both going on a pair of 12-play drives. On a day combined with 7-on-7, there were about 60 total plays for some good work in the heat …
Hudson is battling, it seems, for the third tight end spot with incumbent Mitchell Wilcox, behind Irv Smith Jr. and Dew Sample. On Wednesday he brought a big roar from the offense when he caught a dump pass in the flat, eluded a diving attempted tag tackle and went about 50 yards for the touchdown. Then he came back and out-wrestled rookie safety Jordan Battle over the middle for a pass.
Hudson, who won a Super Bowl ring with the Bucs, is on his fourth team since coming undrafted out of Southern Arkansas in 2018. He had good camp going when he suffered a concussion on his fourth catch of the preseason opener. After missing last week, he's looking to pick up where he left off in Washington for what may be all or nothing.
But he's been fighting for a job before: "I'm just trying to let my ability show my best ability." …
Browning and Trevor Siemian continued their battle, alternating with the ones and twos, but a practice-long excellent pass rush by that deep defensive line challenged both …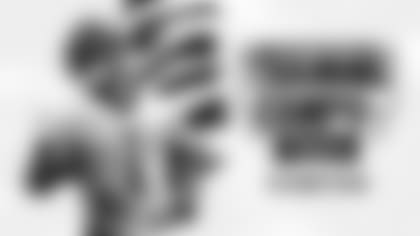 Training Camp 2023 Center
The official source of news and information about Bengals Training Camp 2023.