Yes, Trayveon Williams, the man who seems to be the Bengals' forgotten running back, is still here.
And now that Samaje Perine isn't, Williams knows the opportunity he has been "begging," for is also here. That's why he spent this offseason in Cincinnati working out and went to his native Texas just one day a week to help teach Friday's workshop on "Name, Image & Likeness and Athlete Advocacy," at the Texas A&M Law School.
"I'm trying to change my mindset and preparation for all the little things. That's why I'm staying here and isolating myself, locked away just grinding and working," says Williams of the brief he's crafted for his fifth NFL season. "I want to take a leadership approach. I want to be a leader for this team.
"To be very much respected. Not just on this team, but in the league. And not just by my peers and not just by my brothers on this team, but the coaching staff and the coaches around the league. That's the type of approach I'm taking and doing all the proper things to make that happen. I feel like I'm primed for that role."
The last class of the semester is this Friday. The first day of the voluntary workouts at Paycor Stadium is the following Monday. That's the timing he's talking about.
"In years past," Williams says, "it's kind of been scratching and clawing just to stay on the team. Now there's a bigger opportunity with a little opening in the running back room. A bigger role. A bigger adjustment. I think I'm ready to make that adjustment."
(If Bengals radio voice Dan Hoard baptized former Bengals running back Cedric Peerman as "The Running Reverend," is Williams "The Punishing Professor?")
Williams, the SEC's leading rusher at A&M when the Bengals took him in the sixth round of head coach Zac Taylor's first draft in 2019, has spent his four seasons watching Perine back up Joe Mixon with steel-belted efficiency.
Special teams. An average rush of 4.4 yards per to go with hands good enough to catch three touchdowns against the Steelers and a Pro Football Focus grade that always put him among the Bengals' best pass protectors. In brief, an elite third-down back.
No wonder Williams has been able to get on the field for just 138 career snaps. But when he does dress (and it didn't happen last season until the first game after the bye when he popped the opening kickoff in Pittsburgh for 29 yards), he has offered Samajian third-down qualities in glimpses.
"Everybody talks about touchdowns," Williams says. "But you need first downs to get touchdowns."
Williams can play multiple spots on special teams. In his 2022 debut, nearly a full year between games, he had a 42-yard kick return in Pittsburgh to go with four tackles, three of them solos. The next week in Tennessee, with Mixon sidelined, he made an acrobatic 24-yard catch on Joe Burrow's third-and-12 scramble to set up Perine's tying touchdown run on the next play in the four-point win big enough where everybody got a game ball.
That same day, running backs coach Justin Hill has locked in his mind Burrow's key third-down conversion with Williams picking up blitzing Titans linebacker David Long. In 47 career carries, Williams has a Perineish 5.1 yards per.
The sample size is shallow and nothing near what Perine did. He carried just six times and had two catches last season. But there is the film and the flashes.
"He's reliable. He's unselfish. He prepares week in and week out like he's going to be the starter. That's why he's still here," Hill says. "He's got the confidence of everybody on the staff. We know what he's going to do when he gets his opportunity. It's just a matter of having those opportunities … He got on the field (in front of Chris Evans) only because of how well he played. It had nothing to do with Chris."
He says it has everything to do with Williams, a 5-8, 206-pound ball of earnest. That's what Alex Sinatra discovered when she Googled him as part of her search to see if he would be a good fit for what they believe is the first-of-its-kind NIL class offered by a law school.
Sinatra, a 2011 A&M grad who got her law degree at the school three years later, had approached some athletes about similar roles but they appeared uncomfortable willing to step away from what they knew best.
Williams never hesitated when offered the opportunity to teach at a school that knows his collegiate exploits by heart.
"Football is the least interesting thing about him," says Sinatra, a Dallas lawyer and sports consultant. "The more I read about him, the more impressed I was. He's an entrepreneur, he runs a foundation that gives back to the community. He's an involved father. And he just happens to be an NFL player.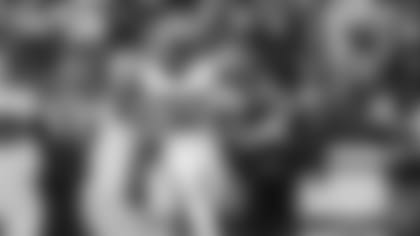 "He is open and willing to learn something new and then immediately apply it to his life. That's a very difficult skill. He's able to react without fear."
It all started as a light-hearted Twitter reference. Last year the A&M law school noted it was rushing up the rankings like Trayveon Williams. By the time Williams got to the thread, the thing had morphed into a nest and he was being referred to as a law professor. "Am I missing something?" he asked innocently.
Sinatra, in the process of lobbying A&M to start an NIL class, seized the moment. Their first semester of co-teaching the course began with Williams Zooming in the first three classes back in January and ends Friday in person in Dallas with finalizing grades on the NIL contracts they were assigned to draft after negotiations. Two students for the athlete and two students for the brand.
"The dean reached out and Alex reached out," says Williams, who got his business degree from A&M and is listed as the CEO of three companies on Linkedin. "Why not? To teach at a law school? I couldn't pass on it. A couple of days later I was Zooming with the chancellor and the dean."
Williams and Sinatra had six months to build the course and in between meetings with the dean they collaborated on the syllabus while realizing NIL is so new and raw that they would have to react to weekly headlines. And they would always leave time for a Q-and-A session.
(Here was the outline for a class last month: FTC regulations as they pertain to content creation and brand deals. Intellectual property law. Contract law and what to be aware of in influencer agreements. Collectives and how they work with athletes and schools.)
"Trayveon came in with the perspective of the athlete," Sinatra says. "What do I want to know from my agent? What do I want to know from my marketing reps? I can bring the legal perspective and it's so exciting because it's so new."
During the contract negotiations project, Williams offered practical critiques. After one, he wished there had been clarification on creating social media posts. As the athlete, am I responsible for taking the photos? Or is the brand? Who is responsible for the captions and legal language so I don't violate FTC laws?
"It can even be something like his offseason schedule," Sinatra says. "A lot of people just assume the offseason is the offseason. But players are still busy and they can't do appearances or make other commitments on certain days.
"He's already a teacher," Sinatra says. "Now he's had all these additional skills to be the best teammate he can be on and off the field. That's just his desire to help people. His ability to learn, adapt, apply and help others is just phenomenal."
One of the reasons Williams is teaching the course is to help his teammates with off-field issues. But he also knows it has helped him in his own ventures. His recent contract with the Bengals, a one-year deal for $1.2 million signed last month, is pretty cut-and-dried. But it was the product of athlete advocacy because his agents, Brian Overstreet and Rodney Williams, knew what he wanted.
"There were some other teams coming at me," Williams says. "I just made what I felt was the best decision for my future. I kind of dug my feet in and helped build the foundation here. It shows I'm buying in. They trust me like I trust them. It's a mutual decision. They wanted me back as much as I wanted to be back.
"In the class, we harp on knowing what your client wants, knowing what your client needs. But at the same time understand the situation. And that's what I felt like my representation did. We weighed the pros and the cons."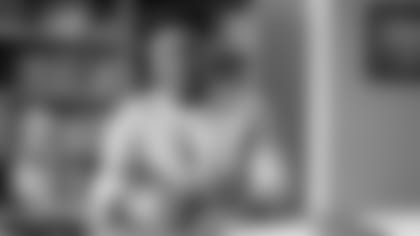 It's that kind of preparation that has kept Williams around Paycor. Such as that third-down blitz in Tennessee.
"(Long) was a point of emphasis all week," Hill says. "He was rushing. That was a tough pickup and we talked about it all week. Trayveon stepped right up. He's on top of it. He's on top of everything. He's a detailed guy. He doesn't get many reps throughout the week, but you've got confidence he's going to step in and know what to do and execute it because he prepares like he's starting every week."
Williams remembers. He was on the right of Burrow in the backfield. It was man-on-man and No. 51 was his man. When he saw Long creeping to the line of scrimmage, he knew.
"I stopped him in his tracks. I protected my quarterback," Williams says. "You never know what play you have to make a big play."
The semester is over. The Bengals' law professor is ready to take his case to the field.