With 2019 marking the 20th season of Bengals.com, we offer the 20 best wins the site has seen. The criteria just doesn't involve what victory had the most impact on the standings. There's also how it was done. And where. And against what foe. And when.
20. Dec. 31, 2017 | Bengals 31, Ravens 27 at M&T Bank
The last snap of a lost 7-9 season with quarterback Andy Dalton working behind two back-up tackles and a three-point deficit. With the Ravens a fourth-and-12 stop away from a play-off berth, Dalton threads the needle to sophomore wide receiver Tyler Boyd over the middle for a 49-yard TD pass with 44 seconds left that suffocates the crowd and, instead, puts Buffalo in the postseason for the first time in 17 years.
Bills' fans respond by donating $350,000 to the Andy and Jordan Foundation and the play vaults Boyd to his first 1,000-yard season in 2018 after he came into the finale with just 16 catches for 134 yards.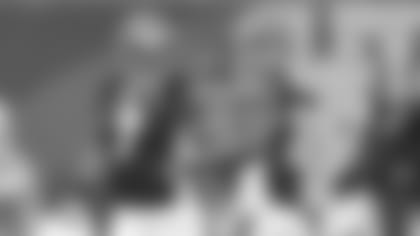 19. Sept. 11, 2011 | Bengals 27, Browns 17 at Cleveland Browns Stadium
With Carson Palmer sitting out demanding a trade and Chad Johnson traded to the Patriots, the Bengals' re-boot of rookies A.J. Green and Andy Dalton is supposed to end in a 0-16 season.
But the Bengals turn the tables right away in the opener even though Dalton can't play in the second half with a bruised wrist. Backup Bruce Gradkowski catches the Browns napping on a quick snap and lofts a go-ahead 41-yard touchdown pass with 4:28 left to a wide-open Green for the only catch of his debut. The win sparks the Bengals to 9-7 to stun the pundits with a Wild Card berth.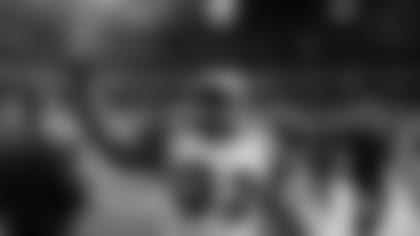 18. Dec. 18, 2005 | Bengals 41, Lions 17 at Ford Field
The Bengals clinch the AFC North title in Detroit in front of an Orange-and-Black friendly crowd to reach the playoffs for the first time in 15 years. Carson Palmer's three TD passes give him the club's season record, running back Rudi Johnson logs his fourth 100-yard game of the year and Deltha O'Neal breaks Ken Riley's 29-year Bengals record with league-leading 10th interception. That earns head coach Marvin Lewis a Gatorade shower and Bengals president Mike Brown a division championship cap.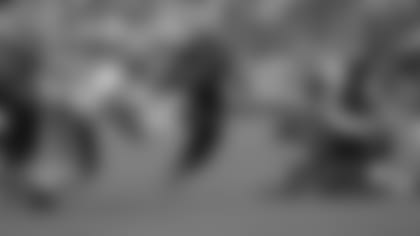 17. Oct. 25, 2009 | Bengals 45, Bears 10 at Paul Brown Stadium
In the "Benson Bowl," Bengals running back Cedric Benson, playing against the team that made him the fourth pick of the 2005 draft before letting him go, serves revenge with 189 cold yards on 37 brutish carries. Palmer has a career day with five TD passes and his all-time best 146.7 passer rating while Chad Johnson has his second straight 100-yard day on 10 catches.
But the man today is clearly Benson as the improbable Bengals head into the bye at 5-2. "I would say so," says Benson when asked if he's proven the doubters wrong. "But doubters are fun … They tend to throw some kerosene on the fire. Doubters are good."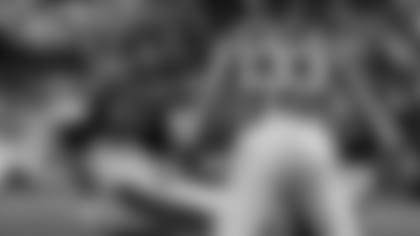 16. Nov. 30, 2003 | Bengals 24, Steelers 20 at Heinz Field
The AFC North continues to re-shuffle in the 12th game of Lewis' first season as coach when Jon Kitna's 18-yard laser to tight end Matt Schobel with 13 seconds left keeps the Bengals in first place at 7-5. Last year in the first season of the North the Steelers sweep the division while the Bengals go winless. After Kitna raises his NFL Comeback Player of the Year ledger to 18 TDs against one interception in the seven wins, the Bengals are now 3-1 and the Steelers 3-2 in the North.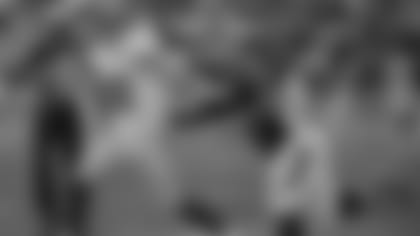 15. Nov. 11, 2012 | Bengals 31, Giants 13 at PBS
The Bengals defensive line roundly outplays what is considered to be the best D-line in football as the hosts beat up New York's defending Super Bowl champs. While Dalton doesn't get sacked during a day he has time to uncork three third-down red-zone TD passes, the Bengals get to Eli Manning for four sacks and seven hits despite facing a Giants O-line that had allowed four sacks all season. The Bengals end a four-game losing streak and ignite a massive play-off push that nets them a Wild Card when they win seven of the last eight.
14. Sept. 23, 2001 | Bengals 21, Ravens 10 at PBS
Another home win over another defending Super Bowl champ, but it's done in the emotional whirlpool of the first game since 9/11. Ravens defensive coordinator Marvin Lewis, who leads Baltimore to all-time NFL defensive records last season, spends his 43rd birthday watching his future defense rule. The Bengals force six turnovers for the first time in 14 years and the biggest one of all, linebacker Takeo Spikes' 66-yard pick-six of Elvis Grbac, seals it with 6:04 left.
13. Nov. 15, 2009 | Bengals 18, Steelers 12 at Heinz Field
The War of 18-12 typifies the defensive mastery, superb special teams execution and four-quarter grit that allows the upstart Bengals to sweep the AFC North. The Bengals end the game with ten straight third-down stops of quarterback Ben Roethlisberger, rookie punter Kevin Huber drills a 48-yarder out of his own end zone to end the third quarter, Shayne Graham kicks two of his four field goals in the fourth quarter and rookie running back Bernard Scott scores the only TD of the game on a 96-yard kick return.
12. Oct. 2, 2011 | Bengals 23, Bills 20 at PBS
The Green-Dalton Bengals' first win at home comes against the 3-0 Bills for the first of Dalton's 24 game-winning drives, more than anybody but Matthew Stafford since 2011. In the final 4:09 Dalton finishes off two drives for 10 points to fend off old friend Ryan Fitzpatrick.
Dalton converts a third-and-eight on a 17-yard pass to tight end Jermaine Gresham before he ties it up on a three-yard keeper up the middle with 4:09 left. Then in the final 1:56 he wheels the Bengals 56 yards on seven plays for Mike Nugent's 43-yard field goal at the gun. That's made possible by another three-yard Dalton run, this one on third-and-three from the Bengals 43 with 45 seconds left. The Bengals need to challenge the spot to get the final yard and third-down back Brian Leonard does the rest when Dalton finds him on the sideline for 15-yards and he takes the last play for a 14-yard run to bring on Nugent.
11. Sept. 27, 2009 | Bengals 23, Steelers 20 at PBS
How about some more Brian Leonard? He turns to "The Leonard Leap," which he perfected at Rutgers, with Palmer facing a fourth-and-10 from the Steelers 15 with 36 seconds left and trailing, 20-15.
Leonard is Palmer's last-ditch option out of the backfield and Leonard leaps to reach a yard past the stick. After Palmer spikes it, he hits wide receiver Andre Caldwell over the middle for a four-yard TD pass with 14 seconds left to take down the defending Super Bowl champs. As Chad Johnson dials up the Sam Cooke ballad "It's been a long time coming," the Bengals' post-game locker room savors Lewis' first PBS win over the Steelers in his 100th game as coach.
10. Sept. 7, 2014 | Bengals 23, Ravens 16 at M&T Bank
In his six previous seasons, Ravens head coach John Harbaugh has never lost a September home game. And it doesn't look like he will now in the opener because despite shackling Ravens quarterback Joe Flacco all day, the Bengals lose Steve Smith on third-and-14 from the Ravens 20 for a stunning 80-yard TD that suddenly gives Baltimore a 16-15 lead with just 5:46 left.
But instead of throwing up their hands, just two plays and 48 seconds later Green raises his hand as he runs past the Ravens secondary wide open and Dalton finds him. When Green has enough time and space to tip it to himself for the final 20 yards, it completes a just-as-stunning 77-yard TD for the win.
9. Sept. 30, 2018 | Bengals 37, Falcons 36 at Mercedes-Benz
Some more last-minute Dalton-to-Green Magic. Make that last-seconds. The Bengals win their first game in Atlanta's new stadium on Dalton's 16-play, 75-yard thrill ride that consumes most of the last four minutes and is consummated by Green's diving 13-yard TD with seven seconds left on Dalton's only-where-he-can-get-it throw. That comes at the end of a drive careening through blood-and-guts as Dalton rushes twice for 13 yards and converts through the air a third-and-six, a fourth-and-six and a fourth and eight, all to the rapidly emerging Boyd.
8. Oct. 11, 2009 | Bengals 17, Ravens 14 at M&T Bank
In one of the most emotional moments in team history, the Bengals go on the road less than 72 hours after the sudden death of the wife of defensive coordinator Mike Zimmer and become the first team since the merger to win three straight division games by three points or less. With Zimmer choosing to coach with two of his children and his father in the stands, his defense delivers by holding the Ravens on eight of 11 third downs and blanking Baltimore leading receiver Derrick Mason.
With the aid of Ravens middle linebacker Ray Lewis' late shot on Chad Johnson, Palmer completes his third straight fourth-quarter comeback on a 20-yard TD pass to Caldwell with 22 seconds left as the "Cardiac Cats," forge those three North wins with 22 seconds or fewer on the clock. At Lewis' direction, defensive assistant Paul Guenther gives Zimmer the game ball as the team huddles in the locker room. "I want to thank y'all for your effort," Zimmer whispers fighting off the tears.
7. Dec. 22, 2014 | Bengals 37, Broncos 28 at PBS
Befitting a team that has fought to within a victory of the playoffs without Marvin Jones and Tyler Eifert, they lose Green early tonight on Monday Night Football with an arm injury and it's a struggle with Jeremy Hill rushing (147) out-gaining Dalton (146) passing. They have never beaten Peyton Manning (0-7), or Broncos president of football operations John Elway when he was a QB (0-7) for that matter.
But they've answered adversity all year and cornerback Dre Kirkpatrick ends the drought as snow flurries in the lights drive away the ghosts. His 30-yard pick-six of Manning with 2:41 left secures the Bengals' fourth straight post-season berth and avoids a must-win finale in Pittsburgh.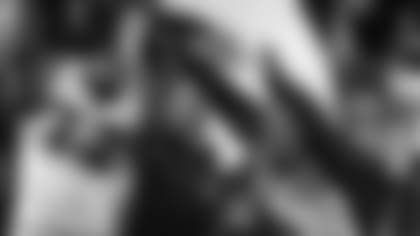 6. Dec. 4, 2005 | Bengals 38, Steelers 31 at Heinz
The Bengals all but wrap up the AFC North when they pay back the Steelers for a loss back in October with a big help from their rookie class that becomes star-crossed. The Bengals can't stop Hines Ward (nine catches for 135 yards), but the Bengals' rooks cross the Steelers' stars today before misfortune strikes.
When Ward ties the game at 24-24 early in the third quarter on a 20-yard TD pass from Big Ben, Bengals rookie wide receiver Tab Perry sets up the go-ahead score on the next play with a 94-yard kick return. Rookie middle linebacker Odell Thurman picks off Roethlisberger to set up the last score and both TDs are run in by Rudi Johnson as he bashes to a 4.7-yard per day with 98 yards. Rookie linebacker David Pollack and vet Justin Smith sack Ben on two of the last three plays to end it.
5. Oct. 22, 2000 | Bengals 31, Broncos 21 at PBS
In one of the most improbable games in history, the winless Bengals coached by interim head man Dick LeBeau win for the first time at The Paul when Pro Bowl running back Corey Dillon breaks Walter Payton's 22-year-old single-game NFL rushing record with 278 yards on just 22 carries. He does it against the Broncos' No. 2 rush defense and gets the record on the last two possessions that end with his TD runs of 65 and 41 yards, respectively, the last with 1:49 left. 
Somehow Dillon does it even though ten of his runs go for a yard or less. Somehow he does it even though the Bengals complete just two passes, both in the first quarter. Somehow … "As a lineman or running back, that's one of those records you think will never be broken. Impossible," says right tackle Willie Anderson.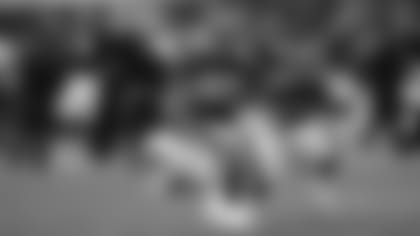 4. Nov. 16, 2003 | Bengals 24, Chiefs 19 at PBS
Chad Johnson guaranteed it, but Peter Warrick won it with two long touchdowns in the fourth quarter, including an "I'm-going-to-seal-it-with-a-kiss" punt return TD of 68 yards that fells the 9-0 Chiefs. He later snares a 77-yard touchdown pass from Kitna and Rudi Johnson keeps the ball away with a 54-yard-run that caps his "Rudi, Rudi, Rudi," day of 165 yards. The sell-out crowd at The Paul goes ballistic when Baltimore's loss to Miami pops on the scoreboard in the last minute and the 5-5 Bengals are in first place in November for the first time in 13 years. "It was like the Jungle back in the '80s," Willie Anderson says of the din.
3. Oct. 6, 2013 | Bengals 13, Patriots 6 at PBS
It's the first time the Bengals are 3-0 at home under Marvin Lewis and all three have come against Super Bowl-winning QBs. Big Ben in last month's opener. Aaron Rodgers two weeks ago. And now the biggest fish of them all as the Bengals beat Tom Brady and Bill Belichick for the first time in five tries. Yes, a monsoon opens up as Kevin Huber delivers a 57-yard punt with 1:48 left to put Brady on his own 35 in a drive that ends with Bengals cornerback Adam Jones' intercepting him at the Bengals 3 with 16 seconds left.
But Brady has 58 minutes on a pleasant 68-degree day on the Ohio River and still can't budge the Bengals as they break his streak of 52 straight games with a TD pass, two shy of Drew Brees' NFL record, while holding him on 11 of 12 third downs. And they do it without their best cornerback, Leon Hall, and with Dalton's careful 20 of 27 passing as the Bengals hog the ball for more than 34 minutes of the good weather. Naturally, former Patriots running back BenJarvus Green-Ellis scores the game's only touchdown.
2. Oct. 11, 2015 | Bengals 27, Seahawks 24 (OT) at PBS
The Bengals stay undefeated in quite-a-statement game against the two-time NFC champs that features their greatest comeback ever when they blank Seattle in the second half to erase a 24-7 deficit. Dalton (30 of 44 for 331 yards) pitches to four receivers that gain at least 61 yards to out-duel Russell Wilson (15 of 23, 213) and is aided by tight Tyler Eifert's diving 25-yard catch that puts the ball on the Seattle 20 with a minute left. Running back Giovani Bernard's skittering six-yard run sets up a calm field goal unit running onto the field without a timeout as Mike Nugent delivers the tying 31-yarder at the gun.
Special teams also set up Nugent's winner. An offensive line penalty on each of Seattle's two OT possessions kills the Hawks and left end Carlos Dunlap and Emmanuel Lamur finish off the second drive by splitting a third-down sack. Adam Jones then takes the ensuing punt 19 yards to the Bengals 43. All they need from there is Eifert's 12-yard catch to give him 90 yards on the day and Bernard's 13-yard run to bring on Nugent for the 42-yard winner.
1. Dec. 23, 2012 | Bengals 13, Steelers 10 at Heinz Field
Everything you want in the next-to-last game of the season. The winner goes to the playoffs. The loser doesn't. And as Big Ben drops back to pass while the clock ticks under 20 seconds, it fittingly appears this Wild Wild Card Game is going to overtime at 10-10. But he doesn't see Bengals safety Reggie Nelson lurking in the middle of the field and he commits the cardinal sin on an interception with 14 seconds left at the Steelers 44 and Nelson runs it 10 yards to Bengals 46 before scurrying out of bounds. It's been a bruising game against the NFL's No. 1 defense and Dalton has the 58.5 passer rating to prove it. But he also gets 10 gutty catches for 116 split- decision yards from Green in this heavyweight bout, 21 coming on this last play, Dalton's frozen rope of an out route that leads out of bounds to freeze the clock and set up Josh Brown's 43-yard field goal with four seconds left.
It was the Bengals defense that played like it was No. 1, unleashing sophomore defensive tackle Geno Atkins and his 2.5 sacks that give him the AFC Defensive Player of the Week on his way to the first of seven Pro Bowls. Big Ben can muster only 280 yards and two out of 14 third downs. But in the end, it was Green and Dalton. "When Andy had his chance, he made the play to A.J. to get it close enough to win it. Head-to-head for the playoffs and Andy beat (Ben). That's the kind of competitor he is," says left tackle Andrew Whitworth.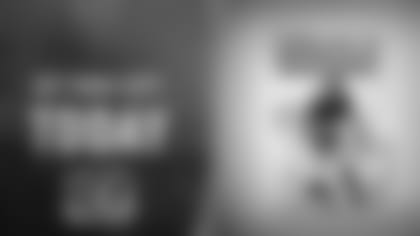 Want to read about more top moments? Get your copy of "This Day in Bengals History" at the Bengals Pro Shop or online at Bengals.com/Book.