This man's movements reminded me a little bit of Alex Karras of the Lions. Not real tall with natural 'leverage.' … Bengals secondary coach Dick LeBeau's scouting report on Tim Krumrie, Oct. 2, 1982
When Cincinnati folk hero Tim Krumrie roared out of Riverfront Stadium for the last time as a player on the motorcycle the Bengals gave him in a ceremony at his 188th and last NFL game, he had throttled full circle after throwing a wrench into scouting convention as the most prolific interior tackler of all-time.
"I'm still pissed," says Krumrie of that long-awaited draft day phone call that rang 40 years to nearly the day this year's draft opens in Kansas City.
Krumrie, the man with the cowboy hat and boots who played Pro Bowl nose tackle with the ferocious independence of a Wild West gunslinger, was the anti-analytics prospect even back when computers were bigger than him.
No qualifying benchmarks needed.
The full circuit back to Riverfront began on Pete Brown's "Professional Football Prospect Questionnaire," a fact sheet prepared by the late Bengals scouting guru. It asked Krumrie, then a University of Wisconsin undergrad defensive tackle, to jot his weight (stripped) and when he wrote "260," it revealed one of the naked truths of the Krumrie Draft.
Even nowadays, where teams take weights of prospects almost monthly and compute them to decimal points, measurables only measure so much.
He probably wasn't even close to 260 pounds and "You just couldn't defend (his weight)," says a voice from long ago. Or, as Krumrie himself says 40 Aprils after the Bengals took one of their Ring of Honor candidates in the now defunct tenth round, "Too short. Too light. Too slow."
Sure, a different time. No coach or scout visited him or worked him out on campus leading up to the draft. There were no NFL-mandated 30 prospect visits. He had never been to Cincinnati and needed a map to find it when the call did come. His invite to the Senior Bowl is a CSI mystery. He didn't even know he was asked to go until that week when his agent (the only time he ever used one) called to wonder where he was.
But Krumrie didn't exactly motor into the 1983 draft out of a black tunnel, either. He had been a two-time Walter Camp All-American. He had played in the Hula Bowl. He went to the NFL scouting combine when it was in Seattle. He roamed sideline-to-sideline enough in the Big 10 to be elected to the college football hall of fame.
And with the NFL on strike in the fall of 1982, the 45-year-old LeBeau, on the verge of becoming one of the NFL's greatest defensive coordinators as well as the Bengals head coach in their first three seasons in Paycor Stadium, was able to go watch Wisconsin play at Purdue. After being told to keep an eye out for the linebacker and the tackle, he came back and told Krumrie later that he would have taken him before either of them. Third round, he said, in a scouting report Krumrie would later see.
The late Frank Smouse, Bengals founder Paul Brown's long-time trusted scout, also thought he could play. But he, too, grappled with the height of the Badgers' two-year wrestler, recording it as 6.214 after scouting him against Toledo and watching film against UCLA and Michigan, when he beat up the Big Ten's best center:
"Strong points: Toughness. Contact balance. Strength speed ratio. An All Outer & A Fighter. Weak Points: Height – Disengage ability - reactions. Pass-mobility."
Still, Smouse checked above average and circled the fifth and sixth rounds with a scout's block letters complete with the Smousian warning: "THERE ARE NOT MANY N.T.!!!
"I knew I probably wasn't going in the first round," says Krumrie of that iconic draft six quarterbacks were taken in the first 28 picks. "But I thought in the top five."
LeBeau wrote his scouting report in the elegant long-hand that reflected his distinguished career in the old world NFL, a Hall-of-Famer with 62 interceptions in the dead ball era dominated by defensive tackles like Karras. For LeBeau to mention Krumrie in the same breath as his Hall-of-Fame teammate in Detroit showed great respect, not to mention prescience.
"Showed good hands. I didn't see the center ever handle him one-on-one. When double-teamed, he would dip and hold his ground well. Had the ability to control the center and keep from getting cut off."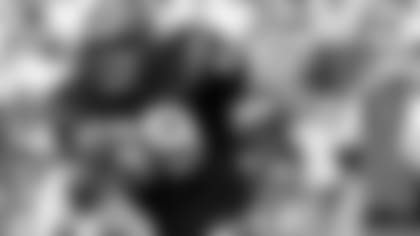 But that couldn't overcome numbers. They had benchmarks even then. Still, the Bengals beat the rest of the league to the punch.
"If you're good enough, they'll find you," says Krumrie, 62, still doing 500 crunches and 90 minutes of aerobics a day in his suburban Cincinnati home after coaching on NFL lines longer than he played on them. "I was very lucky. (Head coach) Forrest Gregg and Dick LeBeau had trust in me. That's why I got picked.
"I watched guys that had great effort and will to win," says Krumrie The Coach. "If a guy has poor technique but has the effort, well I can teach technique. You can't fix the energy part."
When he showed up at 240 pounds, Bengals pioneering strength coach Kim Wood took him aside and said he had to put on 25 pounds for training camp and this is how he had to do it. Krumrie wheeled on him and barked, "No bleeping drugs."
Wood, one of the few who just said "No," in the no-holds-barred '80s, had his man. Wood, a former Wisconsin running back, made the drug-free pilgrimage back to the state for workouts and met the same work ethic Krumrie had since he was 12 working summers on the family farm throwing 100-pound hay bales off his hip and lugging cement blocks:
Wood: "I tortured the poor guy. But he did it. Timmy Krumrie is an awfully tough guy. Paul Brown and Forrest and all those guys were fascinated by how old school he was. He came into training camp 268 pounds and beat the living (bleep) out of everybody."
Krumrie: "I always overtrained. Even in high school. I was able to overcome injuries. I played with good technique and that overcame all the other stuff."
There is no 40-yard dash (his 5.02 was solid but not stunning) for predicting a 3-4 nose man becoming the most prolific down lineman tackler in history. There is no three-cone drill to project the sideline-to-sideline elusiveness of a heavyweight wrestler racking up the most tackles by a defensive lineman in the 1980s. There is no scouting combine physical that could possibly reveal the size of aortas that would never allow him to miss a game in high school, college, or the pros despite suffering the most gruesome injury many had ever seen.
"You know, he wanted to go back in," says Bengals president Mike Brown of Super Bowl XXIII, where on the soggy seventh play Krumrie suffered four breaks in his lower leg as the ankle dangled unimaginably by a flap of skin.
Krumrie has nothing on Shakespeare when it comes to dramatic foreshadowing.
He had tweaked his knee in his senior training camp. Cheryl Krumrie, his wife who has been with him since they were teenagers growing up along the Buffalo River in Mondovi, Wis., was studying athletic training and thought it was a Grade 2 sprain, severe enough to drag a leg LeBeau noted. Still, just like in the pros, he never missed a game.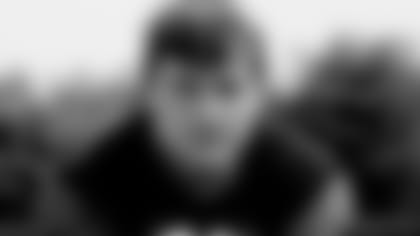 "Made 72 tackles as a So. and 74 as a Junior. Playing hurt this season – left leg wrapped; he is limping … When I realized he was favoring his leg, I was even more impressed by his play."
That was just one of the many challenges Krumrie met in a pro career that began that draft day, where "time was frozen," according to the sportswriter Mike Lucas who sat with him for hours in a tiny Madison, Wis., apartment.
Krumrie, who thought he would go before the sixth round, figures it may have been after the third round when he got on his motorcycle. Or maybe it was after the Saints drafted Oklahoma State nose tackle Gary Lewis in the fourth round, a guy who would go on to have a six-game career. It was definitely before the ultimate hometown dis, when the Packers took Indiana basketball player Jimmy Thomas as a defensive back five picks before him. A sixth man for the 1981 national champs, Thomas did make the pros. Eight years in the NBA.
"I still think it's one of the great injustices of all time," Lucas says. "Instead of drafting a guy who grew up a couple of hours away who had established himself as a college football hall of famer. It shows you how bad the Packers were back then."
Somewhere in there, as ESPN droned on with each pick, Krumrie stalked out of the apartment he shared with Cheryl two blocks from Camp Randall Stadium.
"I'm just going for a ride," he said.
Still frustrated now, he figures he drove around the lake and was gone maybe an hour. A dozen years before he zoomed around Riverfront into the sunset.
"I was happy to see him leave. That apartment was something like 200 square feet. Maybe," says Cheryl Krumrie, who also wedged in her parents that day on North Spooner St. "He was angry. Upset. Everybody was telling him he was going to go high. Higher than that."
A funny thing about numbers. He was the 276th pick, barely 6-2 and not 260 pounds (maybe not even 250). The numbers were against him and now the numbers say he's one of the greatest defensive players of his time.
According to Pro Football Reference, his 1,017 career tackles racked up in the 12 seasons from Forrest Gregg to Dave Shula and Ken Anderson to Jeff Blake are the most ever by an NFL tackle. His 659 tackles are the seventh most in the 1980s, making Krumrie the only defensive lineman in the 600-club.
With the cobwebs cleared from that 1983 Draft Day, Krumrie has Pro Football Reference's weighted career approximate value of 63, the 18th highest of all those draft picks that include three Hall-of-Fame quarterbacks. It tops the highest of any defensive tackle taken and all but one interior lineman, Hall of Fame guard Bruce Matthews. It's the tenth-highest for any defensive player in that draft.
"I played with John Randle and Chris Doleman. I played with Kevin Greene," says former Bengals safety Solomon Wilcots of the Pro Football Hall-of-Famers in Minnesota and Pittsburgh.
"Tim Krumrie is the baddest dude I ever played with in any sport my whole life. I'll go to my grave saying that. Nobody else could block, stop, or neutralize him. Period. If I played with Ronnie Lott, I could have said it was him. But I didn't play with Ronnie Lott. I'm not talking about the most talented player. I'm talking about the baddest dude period."
Wilcots, now one of the game's most heard analysts on Sirius NFL Radio, marvels at how Krumrie defined the 3-4 era at nose tackle.
"He always took on two guys. One guy couldn't block him and the defense couldn't work if one guy did," Wilcots says. "The guard never got to the second level. And he still made the tackle. That's why he was in Pro Bowls. The other nose tackles couldn't do all three things."
A funny thing about numbers.
Mike Lucas of the Madison Capital Times, by the time of the Krumrie Draft a 10-year vet covering the Badgers, had become good friends with the Krumries. He was drawn to him because Krumrie the person was so much like Krumrie the player. Sincere. Honest. Passionate. Lucas and his wife would become god-parents of the Krumries' first child, but on this Tuesday he was a reporter who showed up at 7 a.m. to chronicle the crowning of a college career.
By the time he left just before 11 p.m., or so to write in time for the afternoon paper, the phone had rung plenty in between the snack food. (Lucas remembers they couldn't plug in the toaster and certain other appliances at the same time.)
The Bears had called. And Chiefs assistant coach Doug Graber, a former Wisconsin secondary coach, called as early as the second round to say they were interested. But he had yet to be picked.
"We had been hearing fourth or fifth round. He would just shrug. I remember one time he said if he was as a defensive back or an offensive tackle he would have been drafted already," Lucas says. "He did a good job not showing it with his body language and all that.
"An inch too short. A fraction too slow and not quite heavy enough. He said then computers don't judge a heart and he played with so much heart."
In his story the next day, Lucas wrote how Krumrie noticed Nebraska center Dave Rimington went to the Bengals in the first round at No. 25. He had run across Rimington at the Hula Bowl and seemed intrigued by challenging the most ballyhooed offensive lineman of the draft if the Bengals also took him.
He told Lucas, "Practices sure would be interesting."
The matchup became reality hours later when Bengals defensive line coach Dick Modzelewski called to tell him he was coming to Cincinnati. He and Cheryl pulled out the map. When Gregg came on the line, Krumrie asked, "What took you so long?"
It didn't take Gregg long to find out what Krumrie had. That draft day fantasy matchup? It became a daily training camp item. The nameless tenth-round pick against Rimington, whose name is now on the annual trophy of the nation's top center. Wrestling as reality TV even then.
Bengals lore tells you Krumrie kept carrying the day against Rimington, a good guy and good player who simply ran into a raging icon. The way Wood tortured Krumrie for weeks, Krumrie did it to Rimington and made the team and history. LeBeau and Smouse had foreshadowed some of it all.
"A tough strong one," Smouse had written in his block letters. "Plays smart. Very hard worker … A surger pass rusher, fights to get there."
Wood: "Nobody was doing this anymore, but Forrest was doing the Oklahoma drill, where you line up one guy against another guy and just let them go and Forrest would have the drills just to see what Krumrie could do. Krumrie would beat people up in those old-time drills. The coaches were going crazy about this old-time football player. He was just brutal in a hand-to-hand combat sort of way…And he had scary agility. He could tackle people sideline-to-sideline without getting touched."
Lucas: "We'd talk about those practices. It wasn't anything personal necessarily with Rimington, but he knew he could get the attention of the coaches if he dominated the super All-American first-round draft pick. One thing about him. Tim won't back down from anybody. Coming out he was that way. Mondovi is so small (population less than 3,000), he had to prove himself when he came to Wisconsin."
Krumrie The Coach says he would have drafted Krumrie The Player First among defensive linemen. Some things, he says, just don't change. Not everything is a number. A benchmark
"Two things. Energy and effort. Done," Krumrie says. "My expertise was not getting blocked because of my wrestler technique inside with my hands. If I scouted myself right now, I'd draft me right away because of my wrestling background. Look at the great wrestlers in the NFL. You go to the mat with one guy. Not any different than football. Done."
The franchise great who beat the numbers is saying the same thing he said in the newlywed pad by the stadium. Someone; somewhere will be saying it this week, too.
"I don't care what it takes," Krumrie told Mike Lucas 40 years ago. "I'm going to let 'er rip. I've got something to prove. But that's all right. I've done it before."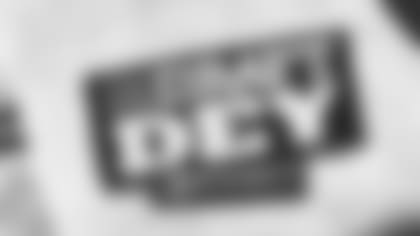 Draft Dey 2023 Center
The official sources of news, photos, interviews and more of Draft Dey 2023, presented by Integrity Express Logistics.