The 2018 Thursday Night Football season kicks off tonight when the Bengals host the Ravens at Paul Brown Stadium in an AFC North divisional matchup at 8:20 p.m on NFL Network and Local 12 in Cincinnati. Several digital streaming options are also available to fans, with full listing available at NFL.com/watch.
Play-by-play announcer Joe Buck and analyst Troy Aikman, along with sideline reporters Erin Andrews and Kristina Pink call the action from Cincinnati. Additionally, FOX's NFL Rules expert Mike Pereira joins to give explanations on officiating and rules throughout the game.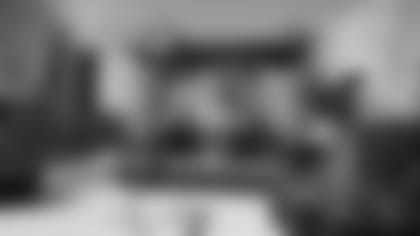 At 6 p.m. on NFL Network, NFL GameDay Kickoff previews the Ravens-Bengals matchup, with host Colleen Wolfe and analysts Michael Irvin, Steve Smith Sr. and Reggie Bush live from inside Paul Brown Stadium. Outside the stadium, host Dan Hellie and analyst LaDainian Tomlinson join for additional coverage leading up to kickoff.
Among the topics discussed this week on NFL GameDay Kickoff include:
The first meeting between the two teams since the Cincinnati Bengals defeated the Baltimore Ravens in Week 17 to keep the Ravens out of the playoffs
Feature on Buffalo Bills fans donating money to Bengals quarterback Andy Dalton's charity after Dalton's game-winning touchdown pass against the Ravens in Week 17 allowed Buffalo to make the playoffs last season
Both the Ravens and Bengals had explosive offensive performances in Week 1 – how far can each of these teams go this season?
At halftime, Wolfe, Irvin, Smith Sr. and Bush break down the first half. Immediately following the game, the postgame show airs from Paul Brown Stadium, with Wolfe, Irvin, Smith Sr. and Bush joined by a star of the game live on-set.
Additional postgame coverage continues at 12 Midnight ET from Los Angeles with Scott Hanson, Lindsay Rhodes, Willie McGinest and David Carr on NFL Total Access.
The entire 18-game NFL Network schedule will also be streamed live through the NFL app on smartphones, tablets, PCs and connected TV devices. Access is available for NFL Network subscribers of participating TV providers.
Additionally, fans can watch Thursday Night Football on their phones across all wireless carriers through the NFL app and Yahoo Sports. Learn all of the ways to watch at NFL.com/watch. Audio broadcasts of the game are available via Westwood One Sports, SiriusXM and the TuneIn app.
This season of Thursday Night Football marks the premiere of a new digital series TNF Presents, which highlights the thriving passion and connection between NFL fans, teams and cities through short-form video features. The first episode of TNF Presents, "Earning His Stripes" tells the story of Bengals super fan James Brown, whose love for the Bengals, beginning from the team's first-ever game in 1968, has solidified him as a franchise legend well known to every Bengals player, past and present.
Each episode of TNF Presents is narrated by NFL Network's Jeffri Chadiha and will be available for viewing Wednesday on the NFL app and at NFL.com/tnf.