"Coming from southeast Ohio it's a very impoverished area and the poverty rate is almost two times the national average. There's so many people there that don't have a lot and I'm up here for all those kids in Athens and Athens County that go home to not a lot of food on the table, hungry after school. You guys can be up here, too."
ATHENS, Ohio - Joe Burrow uttered the words halfway through his Heisman Trophy acceptance speech, which, much like his senior season as Louisiana State's record-breaking quarterback, had been passionate, poised and uncannily accurate. The mayor of his hometown, Steve Patterson, says it is 32 seconds that have tilted the landscape from bleak to hope.
It is more than two months since Burrow electrified The Plains and The Bayou and, according to a Facebook fundraiser, everywhere in between. We are standing in the back of a rambling building shoved to the side of Ohio 13 that has made the National Register of Historic Places. It is the home of the Athens County Job & Family Services and one of the outposts for the Athens County Food Pantry.
"Joe Burrow is the reason I'm here," says Steve Gnagi. "I was looking for a place to volunteer. I saw his speech and I thought, 'I'll volunteer for the food pantry.' We've got a bunch of new volunteers. Older people. He inspired us."
Gnagi, 55, a retired Columbus cop who has beat cancer for the past five years, is also mulling volunteering for Habitat for Humanity. Because of the influx of volunteers here he can only get one shift a month. While Gnagi mans a computer checking in what he calls "customers," Laurie Vancouver, an artist who is in her second week here since watching The Speech, shows you what is stuffed into one grocery bag that clients are allowed each month. Or a box, depending on the size of the family.
A loaf of bread. Pork or fish fillet. Dried fruit. Dried beans. Microwaved meals. Canned products. Beans. Tuna fish. Choice of oranges or apples. And the ever present cereal.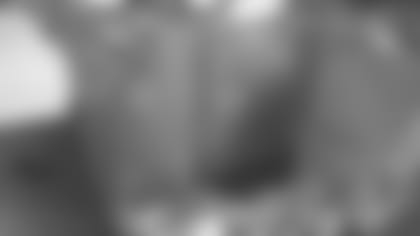 Vancouver points to a shelf of items, such as diapers, pet food, toilet paper, shampoo, soap. Clients get to choose one. Since she started she has seen plenty of bags.
"I saw how much the numbers were going up. I thought, 'They'll need help,'" Vancouver says of the Joe-juiced fundraiser. "It was a very inspiring speech and completely true. We have a really big food disparity problem with folks around here. Through no fault of their own that they're dependent. When you're born into nothing, it's really hard to pull yourself up. We just hope we're making it a little a little bit easier. He's had a big impact. Hopefully it's a lasting one."
Brenda Nelson, who volunteered back in August, the month Burrow and his Tigers began LSU's national championship season, saw The Speech, too.
"It was tear-jerking. It really hit home, watching that and working out here. It made me cry," says Nelson, who used to follow the Bengals, switched to the Browns and when they moved to Baltimore she ended up with the Steelers.
Now with the Bengals holding the No. 1 pick and Burrow the presumptive No. 1 choice among the draftnicks, Nelson recalled a conversation she had around the time of The Speech.
"So I'm back," Nelson says. "I told my brother for Christmas I want Bengals stuff."
The Bengals sit down with Burrow for the first time this Sunday or Monday at the NFL scouting combine. Here's the guy they'll see across the grease board: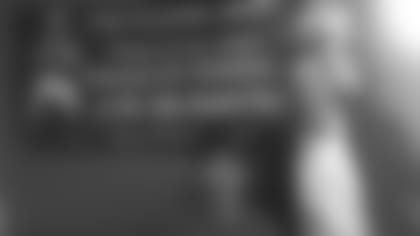 WILL DRABOLD, WHO STARTED IT ALL the day after The Speech, is driving us through The Plains, the stretch of Athens that can be so very wealthy and so very poor. One minute you can pass the well-heeled ranches of Ohio University football coaches and around the corner may be a door-less trailer. You may be making six figures, but the person in front of you at Walmart barely makes five and is paying in quarters and dimes.
"Imagine," Drabold says, "Joe has not done anything intentionally yet. He hasn't done a thing on purpose and yet people are so willing to follow him and hanging on his every word, which is amazing."
Drabold, 25, graduated from Athens High School in 2012, three years ahead of Burrow. The son of an Ohio University physics professor and a youth counselor, Drabold graduated with a journalism degree from OU's honors college.
After a heady but eye-opening start to an investigative reporting career, he came back home to solve problems instead of writing about them. He's currently a two-way player in the political consulting world as a chief of staff for a health care advocacy group and a managing member of a business development company trying to build coalitions and partnerships to attack the seemingly permanent challenges of Appalachia.
Athens school superintendent Tom Gibbs points to the 2013-17 American Community Survey estimating that 30.2 percent of the people in Athens County live below the poverty level. According to state web sites, a recent median household income for Ohio was $56,111, but $36,944, in Athens County.
Drabold is uncomfortable with the term advocate.
"To be an advocate for let's make sure people that can't afford health care can get it?" asks Drabold, wondering why you would have to advocate for such basic things. "To make sure schools are funded or for people to have enough to eat instead of worrying about it?"
But after The Speech, there was no choice. He had to be an advocate. A Joe Burrow advocate. He phoned his father-in-law and discovered he was crying. No surprise because it turned out that every male he spoke with during the next few days admitted they wept during The Speech.
The next morning, about 11 a.m., Drabold posted a Facebook fundraiser for the county food pantry to honor Burrow and he figured he'd cap it at $1,000. During lunch at Gigi's Country Kitchen, home of The Burrow Omelet sounded like a game show. "There's 24 grand. Oops, there's 25." By dinner time it was $50,000. The next day it was 100,000. His phone pinged with notifications as if it were a dial tone. It was the top trending Facebook fundraiser for a stretch. When he shut it down the last day of January, it was $510,000.
A lot of people feel beaten down. Even people like me that wear a suit and tie and aren't poor, but when you know a place and care about it, 'God, is it ever going to get better?' Then this kid in his early 20s (23) gets up there and says, 'You can be up here, too.' I started crying." Will Drabold
He knows Burrow and his family, but they didn't know what he was going to do. Like Burrow, he went on gut and emotion.
"Anytime you open Facebook, Twitter, e-mail, everything sucks. No matter who you are," Drabold says. "Then you compound it and go outside in this community and you see the poverty every day. A lot of people feel beaten down. Even people like me that wear a suit and tie and aren't poor, but when you know a place and care about it, 'God, is it ever going to get better?' Then this kid in his early 20s (23) gets up there and says, 'You can be up here, too.' I started crying."
The numbers spawned butterflies in the pit of the belly, but maybe it didn't really hit home for Drabold until his wife, a special education teacher in the elementary schools, told him about a third-grade girl who had been hearing all this buzz about the food pantry.
"Hey, that's where I get my food," she proudly said.
And there it was. There was nothing to be ashamed of or to hide.
He drives us past homes that have LSU flags and banners, remnants of how this Ohio River town is all in on a favorite son. He can see Bengals flags and banners going up, too, but not only that, the off the field work waiting for what he calls "The magic of Joe Burrow."
"It fits in with his story that he'd go to a team in Ohio," Drabold says. "Remember, he hasn't done anything intentional yet."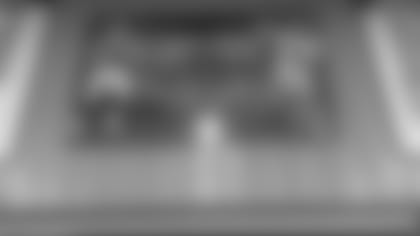 FOR NATHAN WHITE, THE HEAD FOOTBALL COACH at Athens High School and Burrow's offensive coordinator for his three seasons during the Bulldogs' dance with the elite that culminated with the Mr. Football trophy long before the Heisman, it was every intention that Burrow would be this guy. If his talent didn't tell you, his swagger did. When freshmen absolutely didn't play, White's senior quarterback maybe wasn't half-joking when he wondered why they didn't put Joey at quarterback and put him somewhere else.
"Joe being Joe," is how White describes it. White is a 1999 graduate of Athens, which is kind of how it works around here. It is a tough place but a good, prideful home. His predecessor and boss, Ryan Adams, was a 25-year-old assistant when he was playing. But White went away, too, to play at Marietta College, coach in Zanesville and then for a year or two to coach in Florida and Georgia. When he came back, Burrow was waiting with that gifted class of 2015.
"Joe being Joe?" he is asked in his office among three generations of Athens helmets and a ball from the 2014 state championship game Joey nearly pulled out in the 56-52 loss to Toledo Central Catholic. "If we had 30 more seconds …"
"It's kind of the 'It Factor,"' White says. "It's like he's holding cards in his back pocket that nobody knows about. Just calm. 'Don't worry, I've got the answer.' We beat some teams that were probably better than us. He exudes a confidence and leadership that really affects the guys on his team. I kind of saw that at LSU this year, the confidence and the swagger he played with. It starts to resonate throughout the program."
Even before the Heisman season. During his first offseason as head coach last year White saw a Burrow quote the week before LSU played Central Florida in the Fiesta Bowl. He doesn't remember where he saw it, but the quote was made to hang in the weight room sandwiched between a picture of Burrow throwing for Athens and LSU.
"It's very important for leaders to exude toughness throughout the entire game and it doesn't start in the season. It starts in the weight room in the offseason and if your best leaders aren't your best workers, then you're not going to be a very good football team."
White's not sure he ever had so much fun watching a team so far away in LSU as he did this season. He says what Burrow did Baton Rouge is "eerily similar," to what he did in Athens, particularly escaping from the pocket and launching a long one.
"It's very important for leaders to exude toughness throughout the entire game and it doesn't start in the season. It starts in the weight room in the offseason and if your best leaders aren't your best workers, then you're not going to be a very good football team." Joe Burrow
"Everything is a step faster, but he's the same guy," says White, thinking back to the state championship game and how Toledo played man and blitzed every snap. Even when the Bulldogs could account for all the rushers they couldn't block them at times because they were so good and spent the night glued to Burrow.
"His calmness in the pocket mixed with his ability to move and make plays," White says. "He kept us in the game."
Athens has never been known as an Ohio football power, but for the three years Burrow quarterbacked them the Bulldogs were. They're going to name the stadium after him this upcoming season and they're sure this sign that hangs in the end zone on the outside of a weight room wall is still going to be in fashion: "2014 Athens Bulldogs. 861 Points. Highest scoring team in OHSAA history."
That's why White wasn't very surprised when Burrow transferred from Ohio State and it was down so close to LSU and the University of Cincinnati that he chose to go south.
"As soon as people started saying, 'LSU isn't a good fit, not sure if he can go there and win, I was thinking, 'Well, that locks it down, he'll go to LSU,''' White says. "He certainly likes being the underdog, the chip on his shoulder type guy, but I think he also thrives on the big stage. I think he loves playing in big games.
"It goes all the way back to high school. We are historically not a great program. He took us to the state championship game. Then he went to LSU, a double-tight-end-pound-the-ball team and you can't win doing that anymore and Joe went down there and they won (in a new scheme.) It's funny. To hear people say he can't win in Cincinnati, I want to say, 'Wait a minute. People have been telling him that forever.' To me maybe it's the best situation."
Like his neighbors, White certainly hopes it is the situation. First of all, he'd love to be just three hours down the road. That would mean seeing him play more. Plus, growing up White was all about Bengals quarterback Boomer Esiason and he senses the same kind of swagger.
"Between the (Bengals), Steelers and Browns there's probably an even mix here," White says. "If he goes to Cincinnati, that will change quickly. There were long-time Buckeyes fans that put on purple and gold for the first time. I have no doubt that this town would become a Bengals town."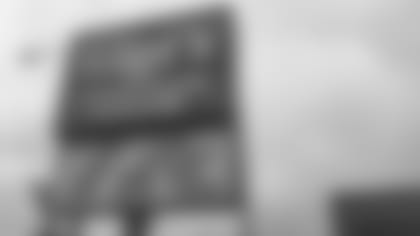 AND IF YOU DON'T BELIEVE WHITE, breakfast with Drabold at GiGi's perched smack on The Plains. Owner Travis Brand's cozy one-room breakfast and lunch spot opens at 7 in the morning and could very well be in the heart of Cajun country. Starting out front with the Xs dotting his sign on the street. Then go inside and there is a large picture of Burrow flanked by newspaper clippings from Louisiana.
Brand, who named his restaurant after his late grandmother, is a transplanted Cincinnati guy. Milford High School, class of 2002. He'd love for his friend to play with the Bengals, if for just to get his family off his back, but right now as you wait for your Burrow Omelet (which is their old Western so you hold the green peppers) he's a highly-regarded member of this community fighting back tears like he did the night he saw The Speech.
"It just doesn't feel real. The whole season has felt like a fairy tale," Brand says. "He's representing the town of Athens. Someone on a public platform is saying Athens, Ohio without it pertaining to heroin or the train being stolen Nelsonville. We're being put on the map in a positive light. That Heisman speech, I don't believe there's one person I don't know that wasn't crying their eyes out."
Brand, like all of the characters in the Burrow epic, are seasoned media subjects. The country can't get enough of the Ohio transfer's rags-to-riches story at one of the South's oldest football powers, leading LSU to the national title with one of the best seasons a college quarterback ever had.
"It's like when that song hits you from back in high school when you're thinking about back in time and that one song comes on and it just hits your soul," Brand says.
But Brand remembers the first notes. He was a Cheer Dad watching his daughter perform and although his sports were confined to motorcycles and beer league softball, he knew what Burrow was doing out there was special and he was hooked. Just like Burrow is on Gigi's food.
"He usually ordered the Western," says server Jessica Cooksey of what is now The Burrow. "Always with a double side of hash browns and a biscuit."
"It's like when that song hits you from back in high school when you're thinking about back in time and that one song comes on and it just hits your soul." Travis Brand on Joe Burrow's season.
He came back for a few days about a week after the national championship game and got one, but it was to go and picked up at the drive-thru. Even Gigi's has been crazy for a favorite son.
On this morning three of the regulars, Bill Kittle, J.T. Wheeler and Dave Washburn, are in the back booth talking about Burrow, the Bengals and the future.
"They won't have to worry about their seating capacity," Wheeler says.
They all look past retirement age, but like Wheeler says, "You've got to remember where we live. We live in Appalachia. You keep working."
Washburn is a salesman and a farmer, raising cows 20 miles from here, about halfway between Athens and Parkersburg, W.Va. Wheeler, who runs a construction company and an auction house, is talking about Burrow's throwing style when he goes deep.
"It's like he's throwing a marshmallow in there," Wheeler says. "If he's got the receivers, they can do big things."
BURROW's TWO GO-TO RECEIVERS IN HIGH SCHOOL WERE TWINS, ADAM AND RYAN LUEHRMAN, and they've grown into a pair of 6-4, 250-pound tight ends heading into their final seasons at Ohio University with shots to get on some draft boards.
But before all that, the three of them were third-graders tailgating at OU games, where Joey's father, Jimmy, was the defensive coordinator. That's probably Adam's sweetest memory. The three biggest OU football fans in the world just hanging out at the games.
"We found out that OU's new defensive coordinator had a son our age," Adam says. "We met him at our first baseball practice that season."
They've been practicing together ever since. Like a few weeks ago after going to the White House he was back at his house and throwing at the newly-named Joe Burrow Stadium.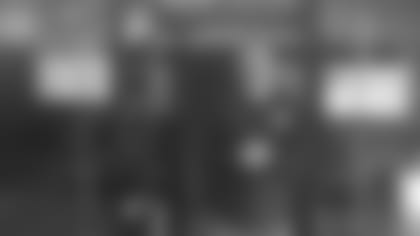 "We were telling the high school kids, 'He's going to be here, so you better get ready," Adam says. "They were like, 'Yeah, right.' And then he shows up and they were losing their minds. He was throwing and they couldn't believe it. He was putting it right there like he always does. Same spot."
"He can motivate with very few words," Adam says. "Just how he carries himself on and off the field. The facial expression and body language. You'll never see him freak out when things aren't going his way."
Adam says he was also one of those guys who knew what he had. The Saturday after football games the team made a practice of going to eat at a Bob Evans. Before they left one day, Adam noticed Burrow grab a to-go box, put some food in it and without saying anything drove it to a nearby homeless man.
"It's something he would talk about," Adam says. "He'd say how lucky we were."
And everyone knew who the kids were who didn't have much. Especially them. Adam says he'd start noticing things in middle school. Like there would be some kids who wore the same things because that's all they had. And there were the kids that looked forward to the team dinners because they knew it would be their biggest meal of the week.
"But you couldn't tell the difference," Adam says. "There was no border. We were all friends."
Jeff Skinner used the talents of those three for one of the great runs in Bulldogs basketball history that includes the school's only district championship and the most wins in a season during Burrow's senior season.
"They were our 3-4-5 guys. They pretty much let us play position-less basketball," says Skinner, who coached the Athens varsity for 14 seasons. "We could isolate matchups and they were terrific. Ryan and Adam could jump out of the gym, rebound and block shots. Joe was the point guard. Smartest player I ever coached and the best on-ball defender I ever had. He was our leader here from day one."
Skinner never had to jump the kid in front of his teammates, but he was particularly steamed that sophomore season when one of those rare advantages in the district tournament floated down in the semis with a matchup against Chillicothe.
It was a team Skinner thought they could handle rather easily, but at halftime they were down 14 and he pulled Burrow to the side coming out of the locker room.
"You know we should be beating these guys by a lot," Skinner told him.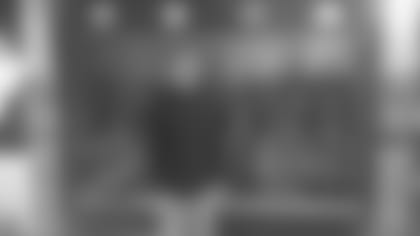 "Do you also know you've only taken two shots? TWO SHOTS?" Skinner shot back. "I don't know who told you to do that. Who told you to do that? If it was one of my assistants, I'll fire them right now."
"Then he scored something like the first 16 points of the third quarter and we won," he says.
And then there was the summer game his guys played in Indiana. This is after Burrow had committed to Ohio State and he spent the day at a passing camp in Columbus. A lot of kids, Skinner knew, would tell him, "Sorry, Coach. But I've been throwing all day in the hot sun. Can't make it." But he jumped in a car with his mother and drove about 180 miles and ran into the gym to get warmed up.
"When he says, 'I don't care who drafts me, I'm going to give them everything I've got,' He means it," Skinner says. "If the Bengals draft him, he'll give everything to Cincinnati and that franchise. That's just how he is."
Adam Luehrman, whose dad is another local guy that grew up in Milford, is one of those guys hoping for Cincinnati because that's his team. While he and his brother were catching balls from Burrow, he was watching his two favorite guys, A.J. Green and Tyler Eifert, catch balls from Andy Dalton. The last time time he was at Paul Brown Stadium he was with Ryan and a roommate and they saw the Bengals beat the Dolphins on Oct. 7, 2018, when defensive ends Michael Johnson and Sam Hubbard scored touchdowns in the fourth quarter.
"It was a blast," says Adam, who remembers running back Joe Mixon's touchdown catch that day. "He made a big play coming back for the ball. I really like Dalton. He's a pro's pro. It's awesome how he handles everything."
He's lived the stories. How Dalton broke his thumb before they could get to the playoffs in 2015. He also knows what happens if his friend from Little League gets the call from 513.
"There'll be a lot of Bengals signs in the front yards," Adam Luehrman says. "There's a split over here. It's like Steelers fans, Browns fans and Bengals fans. And I'm hoping Joe potentially goes to the Bengals (it) puts the numbers in our favor."
From No. 10 to No. 9 to 861 points to $510,000 to maybe No. 1, the numbers have never seemed to be a problem.