PLAYER OF THE DAY: WR Tee Higgins
Higgins, in the best shape of his pro career, could have received this coveted Bengals.com bauble pretty much any day of training camp on the Kettering Health Practice Fields and Monday's fifth workout of the summer in gorgeous 82-degree temperatures sweeping the riverfront is the one.
Higgins plucked five balls during quarterback Jake Browning's work with the ones and if it looked as if some were off target, well, the 6-4, 220-pound Higgins' monstrous catch radius fooled you.
"That's one thing you feel going with the ones a little bit more," Browning said. "With Tee you can kind of put it  where ever. He almost likes it where you put it a little bit behind him. He can jump, catch, and spin around and keep running that way. He's off to a fast start here."
Which is no surprise to head strength and conditioning coach Joey Boese. Boese remembers writing notes from Higgins' workout he supervised on July 5, when most of the NFL was on vacation and still smelling fireworks. He looked at assistants Todd Hunt and Garrett Swanson in amazement.
"The best condition he's been in his (four) years here. "He's faster than he's been. He's moving his most weight. Physically, it's the best he's looked to me. It's a testament to Tee and his work ethic. He's been very consistent. He said he was going to be here and he has."
It's not like Higgins has anything to prove. Higgins and his idol, A.J. Green, are the only Bengals receivers with at least 3,000 yards in their first three seasons. He's a two-time 1,000-yard receiver who is at his tallest in the biggest games. He has a 100-yard Super Bowl and 100-yard AFC Championship Game and rung up another 83 yards in last year's AFC title game that he tied at 13 with a 27-yard touchdown catch.
But staying in Cincinnati over the summer sounded pretty good. For one thing, his hometown of Oak Ridge, Tenn., is just four hours away.
"(Cincinnati) is a good town and we have everything in-house," said Higgins of the Paycor Stadium team space. "I feel like our strength coaches are some of the best around and those guys did a great job staying on me. They sent their summer program to everybody and they can do it or not. But I actually came in here (for supervision). My chef is here and I ate right. Proper meals, Everything worked hand-in-hand with me staying here. I had a few cheat meals, but this summer I ate clean."
The result is Higgins looks even more massive, but doesn't feel it. Even after a prolific training camp practice.  
"If I was 220 as a rookie, it felt heavy," Higgins said. "I feel really light.  I feel amazing. A few years ago after a practice like this in camp I might have been hurting a little bit. But I feel great."
PLAY OF THE DAY: QB Jake Browning's red-zone TD pass to TE Irv Smith:
Browning and Smith had a little throwback on a scramble drill in the red zone. During a four-day stretch when they were in Minnesota together in the 2020 training camp, Browning worked with Smith's first offense as the only quarterback left standing in a COVID wave.
"We've connected on touchdowns before Smith said of the Vikings' camp under old friend Mike Zimmer. "(Browning) blew up the stat sheet. I always knew he was a great quarterback in college, but that was an opportunity where he showed he was a baller."
Joe Burrow turned scramble red-zone plays into a cottage industry during his first three camps. Browning, known for his athleticism, got out of pocket and delivered a bullet to Smith on the back line of the end zone. Head coach Zac Taylor talked about Smith's savvy during the spring and he showed it working against vet safety Nick Scott.
"He kind of made a move, got Nick going one way and then cut back across," Browning said. "The ideal scramble move in the end zone on the back line. Not stepping out of bounds and still have a move where you can separate. Give him the ball."
Browning is in a unique position to talk about how Smith fits here because he watched Burrow work with C.J. Uzomah in 2021 and Hayden Hurst last season.
"Probably what part of camp is with Irv," Browning said. What does he do well? How does he fit? He's a little bit different than C.J. and Hayden. He's more of a hybrid, but he's not afraid to block or sift across. He's trying to figure out where he fits in. He's obviously very talented.
"Irv's smart and he's got some speed, got some twitch."
Smith spent enough time with Burrow in the spring to know where the touchdown ball was headed.
"The tight end is supposed to use the big body down there," Smith said.
QUOTE OF THE DAY: Bengals NT D.J. Reader, who grew up six doors down from Chargers WR Keenan Allen in Greensboro, N.C., on his first Oklahoma drill:
"I was seven, he was nine … Keenan Allen was in front of me. He was going against another kid on our team. I saw him knock the kid's teeth out of his mouth. I just remember backing up in the drill trying to get further and further back until I finally had to go. My first one wasn't pleasant, but it got better as I got older."
SLANTS AND SCREENS: The first day of pads is here Tuesday and special teams coordinator Darrin Simmons, the one holdover left from Marvin Lewis' first staff 20 years ago, remembers when they did actually do the Oklahoma Drill on the first day of pads at Georgetown College.
That's no more, but the mentality is still there. As when he answered a scribe's question about how wearing pads dramatically changes things with rookie running backs Chase Brown and Jacob Saylors in earshot.
"We'll see if Chase Brown will stick his face in there and hit anybody or if Jacob Saylors hits anybody," and when they insisted they would, he said, "That's up to you, not me."
Then he invoked the Marvin line, "Trust me, I see better than I hear."
"It's a whole different energy level, physicalness to things and so you get a chance to (watch)," said head coach Zac Taylor. "And we've got a big install in at this point, so everything's pretty close to being in. So, I think the guys will be ready to go."
No question, just ask DJ Reader, the NFL's best nose tackle, about his defensive line.
"My dogs are always going to ride, though, that group is special," Reader said. "A lot of guys I believe in. They've got a lot of bark and they bite, too. I'm excited to see them bite more.
"It's pretty physical," Reader said of the first padded practice. "Early on it's real physical. Guys are juiced, excited to go. It will feel like a game early. The only difference is when the games come, you've got a little more time and the guys are a little more used to it. A little more controlled chaos. Tomorrow will be chaos. It's like that first little league practice when everybody lines for the Oklahoma Drill and everybody is just trying to line up to see what you got going."
Since the hitting starts, Reader figures the talking with center Ted Karras amps up a little. They're pretty much the only big talkers up front, but not enough to come to blows: "Me and Ted are too old to be bumping anybody." But there may be a few laughs because he says Karras says some pretty hilarious stuff …
Mark down rookie cornerback D.J. Ivey for another big day after Saturday's Player of the Day practice. First of all, he got promoted to first team opposite Cam Taylor-Britt. Then in the red zone he went up one-one-one with Pro Bowl wide receiver Ja'Marr Chase and defended an end-zone fade.
Although he thought he got held, Chase tipped his cap to the seventh-rounder while cornerback Chidobe Awuzie (still not practicing) "picked up the money off the floor," as he swept the grass in front of Chase.
"You know we're going to celebrate that when a rookie makes a play like that against one of the best in the game," said slot cornerback Mike Hilton. "The thing he did was go up strong for the ball and play through (Chase's) hands. That's why he's one of the best receivers. The strength of his hands and (Ivey) played them strong." …
Punter Drue Chrisman was at practice for the first time since he suffered a medical scare last week that involved a fall where he hit his head. But other than revealing he had an undisclosed procedure, Chrisman would only say he's encouraged but no timeline for his return has been set.
"I had a procedure a couple of days ago. And so we're really just waiting for that to heal. And all the other tests that we've done have come back really positive and kind of eliminated all the really scary stuff," Chrisman said. "So kind of just waiting for that to heal. And, my hope is next week. This procedure wasn't super invasive, kind of just waiting for a scab to heal, and hopefully get the green light to go. But I've got to talk to the doctors tomorrow and put a plan together. But that's my hope." …
Pro Bowl edge Trey Hendrickson hasn't worked since Thursday with what Taylor described as a lower body injury, but indicated it wasn't serious and might take a couple of more days …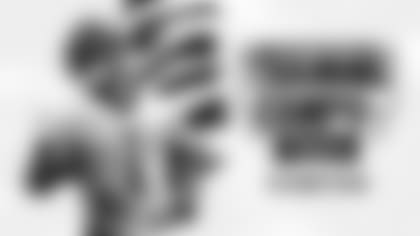 Training Camp 2023 Center
The official source of news and information about Bengals Training Camp 2023.