A September Sunday in Philly. The Bengals at the Eagles.  (1 p.m.-Cincinnati's Local 12.) The five-win AFC North vs. the two-win NFC East. Joe Burrow vs. Carson Wentz.
And, The Textbook vs. The Vault.
In the City of Brotherly Love, Bengals head coach Zac Taylor and his younger brother, Eagles quarterbacks coach and passing game coordinator Press Taylor, would love to beat the other.
"Zac would do the textbook thing. Press would make it up on his own as he would go," their father Sherwood Taylor told Bengals.com last summer of his quarterback sons.  "Not do what you told him to do, but he'd have success and then say, 'See it worked the way I did it.' Zac would do it the way it was drawn up."
But things changed when they became coaches.
"They don't coach that way. That was just their style of play," says Sherwood Taylor, watching this week's Monday night game from the same spot he'll watch Bengals-Eagles. "Their philosophies are not seat of the pants. Everything has a rhyme and reason to it."
Coaching changes everything. The series used to be fun for everyone in the family. Now it is 60 minutes of parental torture. A proud moment to be sure. But, like the first Coach Taylor says, "It can be very wearing."
"The first one was fun," Sherwood Taylor says. "From there, it went downhill. They've got so much more invested now. You don't want to see either of them lose. They both need a win and that makes it even more intense. They're very competitive even when they play cards. We'll feel good for the one that wins, but we know how tough it is for the other one."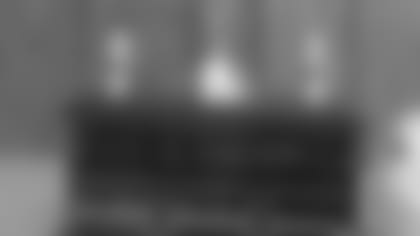 For the fourth time since Press Taylor came into the NFL as a quality control coach with the Eagles in 2013, he meets his brother in a game. The series is documented by the Taylor Bro Bowl trophy in Sherwood Taylor's office in Norman, Okla., their hometown where Zac had a five-year step on Press.
The Vault first creaked open when Press watched every throw Zac made from pee wees to high school.
"I was more out there trying to make it happen, trying to run around," Press told Bengals.com last year. "He stood in the pocket as long as he could. It led to him taking a bunch of big shots. But he was a phenomenal passer. I wanted to be able to throw the ball like him. He was fun to watch."
The trophy shows that Press, 32, has the lead over Zac, 37. As the quarterbacks coach/offensive coordinator of the Dolphins, Zac got the first one in 2015. The Eagles won the next two over Taylor's Rams. They meet Sunday for the first time with Zac as the Bengals head coach and Press as the Eagles' passing game coordinator.
Taylor, the former Barry Switzer captain at Oklahoma, watches a game much like he did from the Sooners secondary as a coach-like safety. Stoically. His wife, not so much. You can take one look at Julie watching one of her sons' games and …
"You can tell what's happening just by looking at her. Oh gosh, yes," Sherwood says of attempts to calm her. "We'll probably have some people over to buffer it a little bit."
If they're playing at the same time, they'll bring another TV into the living room. They don't like to miss a snap. But Sherwood, a former college coach who coached his sons into high school, isn't looking for the boys to send him copies of the end-zone tapes so he can pore over formations.
"They're smarter than me. They've passed me," Sherwood says. "TV doesn't show the secondary long enough to make it worth watching again. I don't think I'd have much to add."
Not true, of course. Once a mentor, always a mentor. He has always been there as a gentle sounding board. But they talk little football.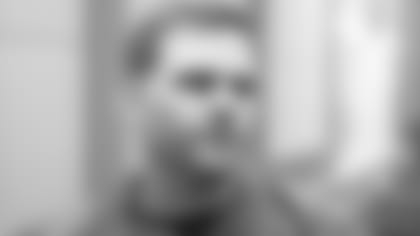 "I doubt they're going to talk to each other this week," Sherwood Taylor says. "I'll talk to both of them before the game at some point."
Press Taylor has a soft spot in Philly sports lore. Nicknamed "The Vault," by his fellow Eagles assistants, Press used his encyclopedic recall of tape to pull out the origins of the Super Bowl trick play "Philly Special," when the Eagles won it all a few years back. Zac has been entrusted with first-round quarterbacks at every NFL stop, with his last two overall No. 1s in Burrow and the Rams' Jared Goff.
"When they were young, I never thought they would have an interest in doing this," Sherwood Taylor says. "When they started coaching, it was kind of unusual at first. But then they said, 'No, we like it.' I don't think as youngsters they had any intention of doing it. They both had success quickly as a coach. That kind of spurred them on, I think. They were given responsibilities when nobody else was getting that kind of responsibility at that age."
Sherwood's business that sells letter jackets to Oklahoma high schools has taken off this year and he's been on the road quite a bit. He doesn't advertise who his sons are, but he does enough business with coaches to get asked about Burrow.
And count him as a Burrow fan, too. Especially after his first two games.
"Zac says great things about him. He seems like a great kid," Sherwood says. "I think they play the game the same way. They know what's going to happen before it happens. He seems like somebody who understands the game very well."
The difference, of course, is Burrow went No. 1 overall and Taylor didn't get drafted.
But the brothers are entrusted with draft gold on Sunday. Press didn't get the Eagles offensive coordinator job this past offseason, but on a team where the head coach calls the plays and the quarterback is an overall No. 2 pick behind Goff, the title of passing game coordinator shows how Doug Pederson regards him. And media dispatches from training camp had Press running offensive meetings and calling plays during practice.
And Zac Taylor drew praise from his team during training camp for his counsel on social justice issues as well as for his work with Burrow. And after they fell to -0-2, Bengals veteran linebacker Josh Bynes said, "You couldn't ask for a better head coach right now."
But since this is the NFL and they coach offense, the pressure is always there. Burrow's rookie year has been quickly thrown out of balance with an NFL-high 98 passes. Football Outsiders, Pro Football Focus, and Next Gen Stats have Wentz at the bottom of their rankings.
Back in 2015, Sherwood Taylor would have loved a 61-60 score.
But that was the old days. He wouldn't even take a tie now.
"No, you don't want to see that," says their first coach. "I don't know what I want it to be. I just want it to hurry up and get it over with."