Jim Turner, the Bengals new offensive line coach, likes to keep it as direct as the reason he joined the Marines nearly 30 years ago when the dust began to kick up in Desert Storm.
"Because there was a war," Turner recalls the other day as he and the Bengals new coaching staff prepares merely for Seattle's 12th Man in Sunday's opener (4:05 p.m.-Cincinnati's Local 12) set for the CenturyLink Field sound machine.
That's a formidable battle of another kind and it turns out to be a nice bookend to Zac Taylor's hiring as the Bengals' 10th head coach the day after last season ended in the Super Bowl. The 36-year-old Taylor has based his program to re-energize the franchise by melding the New Age concepts of sports science, analytics and multiple offensive and defensive schemes with old school communication and competition.
On the first day of this season it's fitting that the offensive line is under such scrutiny in Seattle because the line has become symbolic of the changes Taylor has brought. In a departure from the recent Bengals past, Taylor, the cutting-edge play-caller, has brought in his own O-line coach, the old school Turner, 55. In turn, Turner brought along his own trusted lieutenant, the 36-year-old Ben Martin who first caught Taylor's ear a decade ago when they were both bottom-of-the-rung Texas A&M assistants and Martin kept trying to sell Taylor on this newfangled contraption called the zone read.
Together during a training camp that featured a bevy of rotating line combinations, they established a culture up front of flexibility and interchangeability that gave rise to two surprising new starters in rookie Michael Jordan at left guard and utilityman Trey Hopkins usurping incumbent first-round Billy Price at center.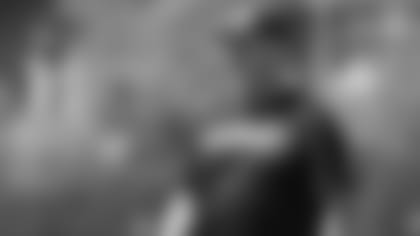 If you want your coaches to deliver the stark, clear message, what better guy than the old lieutenant? Turner never made it to the desert because the war was shorter than a minicamp, but he led a platoon.
"He's brutally honest and legit. He'll shoot you straight," says tackle Andre Smith. "He's not going to lie to you. As a man, you can appreciate that."
Granted, some of the rotation was dictated by two huge injury losses, the retirement of left guard Clint Boling, dean of the offensive line, and the shoulder injury sustained by the left tackle, No. 1 pick Jonah Williams, that has sidelined him until December. Throw in the next left tackle, Cordy Glenn, battling a concussion the week into the opener. 
 Yet it's also reflective of what else has been happening around the roster. With franchise player A.J. Green sidelined for what looks to be at least the first couple of games, Taylor didn't blink in naming an undrafted rookie wide receiver, Damion Willis, as an Opening Day starter. On defense, few linebackers played well in camp, so they went with just four while toying with five-man lines. They're still looking for backers, but they won't force it, either, and won't keep five or six just to be orthodox.
Turner has raised the possibility of changing his lineup from week-to-week based on matchups rather than injury, which would really stray from NFL conventions and norms. He's not talking about massive weekly changes ("Can't do it. Not enough guys."), but he also doesn't see a talented guy like Price always sitting on the bench, either.
Anyway, Turner, Martin and Taylor always keep it open for lively discussions, just as they did back in College Station. Last year when Martin was the offensive line coach at Bryant University, he used 12 linemen in a Saturday night win over Marist. The NFL's really not ready for that, but neither was it ready for the zone read not so long ago. So you B.S. about the future in between getting ready for Sundays.
"Coach Taylor and Coach Turner have a different philosophy the way we think now," said Smith, who along with Andy Dalton is the only one left on offense that started their last game in Seattle when Green and Dalton were rookies in 2011.
"Our experience working together has great value. We see protections the same way, the run game the same way (and) the cadences the same way. We are always on the same page." Zac Taylor on Jim Turner's role.
"Football has changed a lot in the last few years. They've done a great job making it easier for us so we can play fast and fly around with those guys up front. The way we think makes our job a little easier and the guys up front have bought in. It's been a great camp … Benny does a great job with him … The defense is flying around and they can do X, Y, Z and still be where they need to be. I guess our offense is similar to that. Kind of flipping the defense on offense, sort of … It's probably one of the easiest training camps as far as learning the playbook I've had in a long time."
How they do all that is probably a combination, but it's been such a vanilla preseason, who knows? Maybe more run-oriented. More helping and chipping. No longer catching pass rushers, but being more aggressive. 
What's clear is there is no coincidence that Taylor puts a lot of trust in his offensive line coaches. Two of his biggest influences, father-in-law Mike Sherman and his head coach at Nebraska, Bill Callahan, were highly regarded O-line technicians before they became head men. Taylor's offensive coordinator, Brian Callahan, is Callahan's son.
"Really, I think the O-line coach is the most important cog because you're talking about a guy with whom you're putting together the protections and run game," Brian Callahan says. "You've got to have someone you really trust if you're the one calling the plays. It has to be coached the way you want it coached. And Jimmy and Zac have worked well for a number of years."
The young Midwestern quarterback and the crusty New England fullback have worked together now in four spots. Texas A&M. The Dolphins. The University of Cincinnati. The Bengals.
"I believe in Jim. I've seen him coach for six years live and in person," Taylor says. "I've seen what he's gotten out of guys, the way he's developed players (and) his attention to detail is unmatched. Those guys are going to be disciplined and know how we want it done. I don't believe in anybody more than I believe in Jim to get that job done."
Well, Turner was at UC for about a half-hour. The Bearcats already had a line coach, but Taylor, the coordinator, wanted him somewhere on his staff. The old Boston College fullback was the running backs coach until A&M hopped all over him again.
When Taylor began putting together his Bengals staff, Turner was a key man. Management coveted the job Frank Pollack did in his first year as the offensive line coach and were talking about retaining him. Taylor also had high regard for Pollack. Both, after all, played for Bill Callahan in college.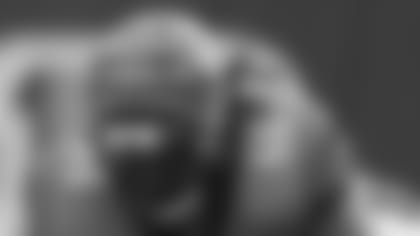 But in order to bring in a new scheme and then call the right plays for it, Taylor felt he needed an O-line coach that not only knew him and his scheme intimately, but one that had already bought in and not one he had to sell on his ideas weekly. It's tough enough beating Pittsburgh.
"We have to work hand-in-hand with the run game. If we don't see it the same way, then we're going to have issues upfront," Taylor says. "Our experience working together has great value. We see protections the same way, the run game the same way (and) the cadences the same way. We are always on the same page.
"We have a close relationship and we feel like we can be honest with each other if we feel like we don't see it the same way. It's not standoffish, which you can get sometimes. We have a great a relationship, so we can work through that."
Turner thinks Taylor would have been a good recruit.
"Yeah, he would have been a good Marine," Turner says. "He's efficient."
The first thing Turner remembers about that hitch is, "Those Marines were really rough." So he must have been a really good one. Not just because he was a platoon leader, but his college head coach said he was as rough as they came.
"He came in a walk-on and left a captain," says Jack Bicknell, who led Boston College's renaissance of the '80s. "That's the kind of kid he was. Interesting kid. Graduates from B.C., a good school, he's got opportunities and he joins the Marines. How about that one? You coach for 50 years and you have a lot of kids and you have a top five or six. He's on the list. Just a tough kid. When I first saw him I didn't know where he was going to play, but I knew he was going to play. He was that tough, the most important thing you need in football. He loved the game. He got there early, stayed late. One of my favorites."
Bicknell is the father of Bengals wide receivers coach Bob Bicknell, than man overseeing the rise of Willis from undrafted to Opening Day starter. Cowboy Jack knows all about telling the pundits to take a hike. His 5-10 quarterback, Doug Flutie, won a Heisman, in the middle of the land of the giants in the middle of the '80s.
"You coach for 50 years and you have a lot of kids and you have a top five or six. He's on the list. Just a tough kid. When I first saw him I didn't know where he was going to play, but I knew he was going to play. He was that tough, the most important thing you need in football. He loved the game. He got there early, stayed late. One of my favorites." Former Boston College head coach Jack Bicknell on Jim Turner.
"He gets his guys to play. They know he's a tough guy," Jack Bicknell says of his walk-on captain. "They know he's not a phony. Players have an antenna. They know Jimmy's real. They come off the ball."
Flutie is probably another guy on Bicknell's short list, but Turner is an anti-magic man. Son of a Boston Globe pressman who grew up on the outskirts of the hub in Braintree, Turner's room is a blue-collar bastion.
When he's grinding with Martin after 9 at night, any music could be coming out of his desk top. The other day he flipped on a country love song, switching out of something that sounded like the Rolling Stones. But his favorite country song is Johnny Cash's "A Boy Named Sue."
"When we go into the meeting room, it's just about business. You don't put your hand up and blurt out a question," Turner says. "We're all grown men. Sitting in the room, if the guard and tackle are sitting together watching film, they're communicating, talking about different things during the meeting. It's not about me being the boss. It's about these guys."
The thing Turner likes about Taylor is that Marine efficiency. No fat. Everything, practice, meetings, is condensed. For instance, Turner detests anything resembling a post-practice walk-through. He feels like when the horn goes off, that should be it.
"There's nothing worse than listening to somebody stand up and yap," Turner says. "You've got guys in this room who have been doing this for 15, 18 years. They know who to block. You have to remind them of their techniques, come up with some scheme changes to bust chops of the defense you're playing and let those guys go play, call the right plays to put them in position to make plays and go out and win or lose. That's how it goes."
Walk up and down the O-line lockers, before and after the Opening Day lineup was announced, and those guys have been telling you they like what's going on.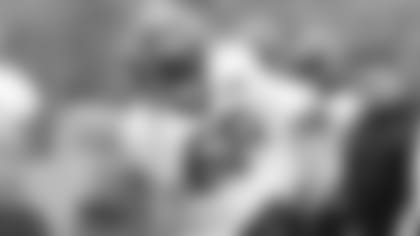 Bobby Hart, the fifth-year right tackle hampered by false starts last season, has talked about how sitting down with Turner to discuss how to handle cadences cut down on his early movement in training camp and the pre-season games. Hopkins has talked about how he likes Turner's no-nonsense, apolitical approach. The first day of off-season workouts, Glenn talked about the offensive-line friendly schemes.
And even when Price got moved out of the starting lineup, he bought into the concept of getting the five best guys ready.
"Billy has handled it with grace," Martin says. "I think what Jimmy does a great job of is building a great relationship with the players. It's the only way you can do some of this stuff and that's what Zac is doing across the team. The position coach is like a head coach for that position."
Andre Smith, the Bengals first-round pick when Carson Palmer was the quarterback, Cedric Benson was the bell-cow back and Chad Johnson was the playmaker, didn't need long to buy in. He has great regard for the man that drafted him and developed him, long-time Bengals offensive line coach Paul Alexander, a guy always ranked at the top of the NFL's O-line coaches. And he also likes what Turner is doing even if it's different.
"Jimmy is one of my favorites," Smith says. "We were talking after a meeting once and he was telling me about how he was a fullback and walked on. He told me that story."
If Glenn doesn't respond in the next couple of days, Smith may very well end up being the Bengals' Opening Day left tackle even though he's got just one start there in 11 NFL seasons. Another reason the pundits have buried this line. They're so down in the polls, they couldn't get on a debate stage.
But not for Turner. He loves these guys. They're his guys. The club's first move up front after he got the job was tendering the undrafted Hopkins to a second-round deal. Then it was extending Hart to a three-year deal, a move that was popular only in the Paul Brown Stadium offices. Then it was signing a strong, seasoned right guard from Buffalo in John Miller. Then it was drafting Jonah Williams with the first pick before a franchise first, trading back up into a round. The prize was Ohio State's Jordan, massive and young at 21.
And he can't say enough about Smith, except, "Love that guy. Love that guy. He's good."
"We watched the tape. We talked to Bobby. We saw his passion. We heard it," Martin says. "We knew about Trey, how he taught some school in the offseason and he played instruments. Just a smart guy. The thing with Mike when we brought him in, it wasn't how big he was that really impressed you. It was his maturity. And you look at the tape. He plays so hard."
And then there's Smith. People are judging him already, but they're doing it on schemes and calls that are in the past. None of that will be used in Seattle. Taylor's mantra as exemplified in the line is to put the players in the best position to win. For one thing, Turner loves Smith. Big. Experienced. The sixth pick in the draft. A vet.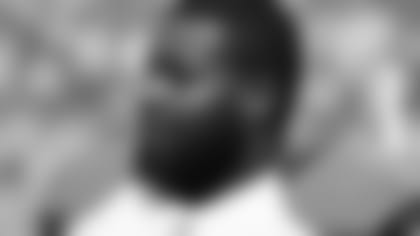 "People forget that Andre is a first-round pick with first-round talent," Turner says. "If you spend a little time with Andre, you know he's got some things he wants to prove. There's a lot of gas left in the tank for Andre."
Smith will tell you: "I think I can play left tackle in any scheme given the opportunity."
But Turner goes up and down the line.
"Bobby Hart was (a seventh-round) pick. He should have been a lot higher than that. He can play tackle in this league," Turner says. "Look at Trey Hopkins. Undrafted. That's incredible. He can play. A guy like John Miller. Solid. I love the guys we've got going in there with this week."
It sounds like a bunch of Boston College walk-ons trying to make captain.
"Nah," Turner says. "No one wanted me. These guys are pros."
Right now, they're the kind of pros Taylor wants to use to not only build, but win.
"That's our job," Turner says. "Win games. That's how Zac presents it. Be Respectful and be respected."