When Brian Simmons found out that his first NFL linebackers coach was coming back to the Bengals, he texted Mark Duffner, "Congratulations. You landed on your feet like all cats do."
That about says it all on a day Zac Taylor completed his first Bengals staff with the addition of Duffner as senior defensive assistant and Tennessee State special teams coordinator and ends/outside backers coach Gerald Chatman as a defensive assistant. With 22 coaches, that gives Taylor the biggest staff in Bengals history, ranging from Duffner's age of 65 heading into his 23rd NFL season to 24-year-old Garrett Swanson beginning his first NFL season as an assistant strength and conditioning coach.
Given that Simmons last played for Duffner 17 years ago, his text shows the depth of Duffner's rapport with people that extended into the building this week. "I don't know you, but I've heard a lot about you," is how Duffner has been greeted during his first few days back. And Simmons' text reflects how Duffner has felt like he was always a Bengal that would somehow manage to paw his way back to Paul Brown Stadium, where they house the biggest cats of all.
"Excited is an understatement," said Duffner with his trademark passion. "They brought me into the league and taught me so much. To have that opportunity, it's like the good Lord had it planned. It's unbelievable … I hoped it would come to fruition and now that it has, are you kidding me?"
Taylor isn't kidding anyone. Duffner is one of his more intriguing moves. At the end of the biggest off-season overhaul in franchise history, the Bengals added one of their most popular and successful assistant coaches 22 years after he first arrived as linebackers coach with head coach Bruce Coslet and defensive coordinator Dick LeBeau in the last days of Riverfront Stadium in 1997.
"The man down the hall has the personality and core makeup that is the right stuff," said Duffner of Bengals president Mike Brown and the feeling is mutual. "The work ethic, high integrity, great football background, you can't beat that. It's actually rare these days."
1997? There are no players, coaches or stadium left, of course. The only guys coaching were special teams coordinator Darrin Simmons, defensive coordinator Lou Anarumo, offensive line coach Jim Turner and wide receivers coach Bob Bicknell. Quarterbacks coach Alex Van Pelt was the Bills backup QB. Duffner was coming off a five-year run as the head coach at Maryland.
But the on-field football staff isn't as young as you think. Taylor has done a nice job mixing vets and youth. The average age of Lewis' top seven defensive assistants at the beginning of last season was 45.7. This year it's going to be 42.5. Last year the top eight offensive assistants went 44.1. This year it's 41.5. The two special teams coaches, Simmons and assistant Brayden Coombs are intact. The average age of those 17 coaches in 2018 was 44. This year it is 41.6, less than three years difference. Younger. But not green.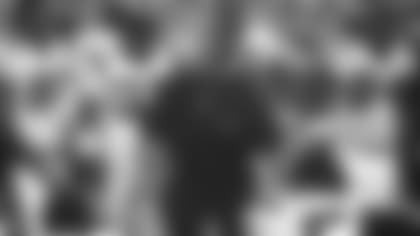 Beyond the Bengals' ties, the move makes even more sense for Taylor, the 35-year-old first-time head coach. Taylor's major influence, father-in-law Mike Sherman, was Duffner's offensive line coach and coordinator when Duffner was turning Holy Cross into a national small-school powerhouse as the Crusaders head coach during the late '80s in a still stunning 60-5-1 run. When Marvin Lewis got the Bengals head coach job in 2003, Duffner moved to Green Bay to be Sherman's linebackers coach when he was head coach of the Packers.
After serving an eight-year stint at linebackers for two head coaches in Jacksonville, Duffner went to Miami, where Taylor was the quarterbacks coach and then offensive coordinator and Taylor's first-time defensive coordinator, Anarumo, was the secondary coach, a guy Duffner has known forever since both spring from the northeast coaching tree. When he finished his third season with Tampa Bay last year as the interim defensive coordinator, Duffner was ripe for picking.
There isn't much he hasn't done in the game, starting as a graduate assistant for Wayne Woodrow Hayes at Ohio State in the middle of the '70s. He can be a sounding board for Taylor as a former head coach and as a former defensive coordinator he's another set of eyes for Anarumo in his transition.
"Whatever they ask me to do, I'll be glad to do it," Duffner said. "I think I'll assist the defensive staff in game planning preparation and player evaluation. I see being very active in a lot of areas here and hopefully I'll be able to tap on my level of experience. I just want to do everything I can to advance the success of the Bengals organization."
The Bengals know he's all ball and no agenda. Simmons not only saw it on the field, but in the front office when he worked for the Jaguars as a scout when Duffner was there several years ago.
"He's a team guy. He understands what his role is. That's what you want on your team," Simmons said. "And no one is going to work harder than the guy, you know that. And not many people bring as much passion as he does."
Simmons has to laugh. In the 20 years between 1990 and when Mike Zimmer's No Namers swept the 2009 AFC North, only one Bengals defense finished in the top ten. It was the '01 defense Duffner coordinated to No. 9. And he didn't exactly have Geno Atkins, Carlos Dunlap or Will Jackson.
"He had better linebackers," Simmons ventured like a true scout.
"I've coveted them from afar," Duffner said of the Bengals' most recent vintages. "Especially up front. I was hoping to kidnap one or two. Geno is dominant."
Simmons thinks Duffner can help right away since he believes the draft is one of his strengths, particularly finding undrafted free agents that make it. When Duffner was here the first time, the coaches did the bulk of the scouting and not only did they did walk away with starters in the first and third rounds of the '98 draft in Simmons, Takeo Spikes and Steve Foley that starred on that '01 defense that allowed 19 points per game, he a plucked key reserve after that draft in Adrian Ross. When Simmons went down in 2000, Armegis Spearman made the most starts of any undrafted rookie until Vontaze Burfict came along 12 years later.
Simmons worked with Duffner in Jacksonville mining those undrafted players, a difficult and tedious task exhausting all people and evaluating skills.
"He'd build relationships like he was that old college coach on the recruiting trail," Simmons said. "He'd already have the semblance of a relationship with the guy leading into the draft. Most times talking linebackers we saw guys the same way. A lot of coaches, believe it or not, aren't very good evaluators."
Duffner knows talent. He saw it from across the line when he caught Taylor's act coaching the Dolphins quarterbacks at ages 31 and 32.
"He's got a lot of passion. I think he's been a great studier and preparer because he's ahead of his age. He's pretty mature," Duffner said. "A guy that really hit the ground running as a coach once he stopped playing. He's developed quite a bit of savvy for his age.
"When I was with him in Miami, as young as he was at that time, at that level, I thought, 'Gee, this guy's got it.' I thought the organizational skills, the people skills and also the maturity at that point to make decisions and evaluate players and people, it was impressive. I think it's been a win-win for everybody."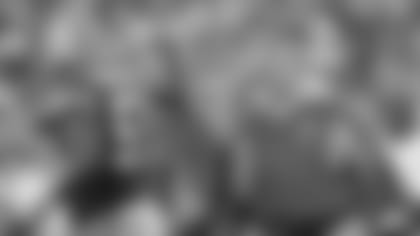 Duffner can tell you all about young coaches. When he was 24 in 1977 at the University of Cincinnati, they called him the youngest defensive coordinator in the nation. He and wife Kathy have been married longer than that, but this is where they put down their first roots and that is not lost on them. If it sounds familiar, it should. Zac and Sarah Taylor fell in love with Cincinnati when they, too, were at the University of Cincinnati as a coordinator.
"This place means a lot to us," Duffner said.
Duffner became a head coach before Taylor did. He took over for the late Rick Carter at Holy Cross in a ghastly, surreal and sudden meeting on a grim February Worcester, Mass., day in 1986. Five months later Duffner turned 33.
 "I haven't seen any correlation that says you have to be this age to be this good," said Duffner, once the youngest guy on staff, now the oldest.