Shawn will proudly represent the Bengals fan base after being nominated by his peers for his Who Dey Baby fandom!
The team surprised Shawn virtually where Alex Erickson delivered this message to Shawn.
"We love the energy you bring every Sunday, we know fans like you are what drive us, and support us, and really make the difference of how it feels to play on Sunday. It's a little extra motivation seeing you guys up there cheering so hard for us, so we wanted to show our appreciation for you. We know you're a ride or die with us, and we appreciate you sticking with us through the thick and thin."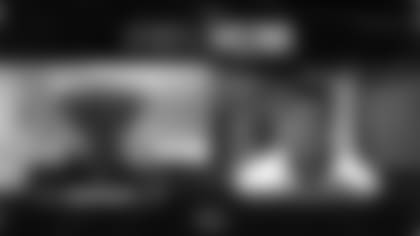 "To be recognized for that means a ton," Moore expressed while talking through tears. "For someone else to see what I do and to say thank you, that's sometimes all anybody needs is a thank you for something, and it makes it all worthwhile."
Moore has worn his renowned Who Dey Baby game day attire for over 20 years. It originated on Dec. 2, 1999; the final game at Riverfront Stadium when the Bengals defeated the Browns 44-28. Moore hasn't attended a game without his tiger stripe hat and face paint get-up since. The giant hat that sits a-top Moore's head resembles the Bengals helmets, which compliments his personalized Who Dey Baby jersey and Bengals tattoo that is permanently on his left arm.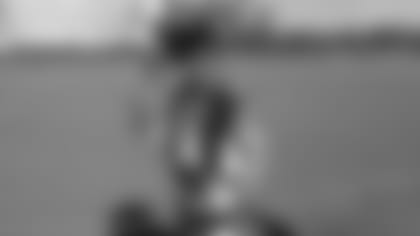 But his Bengals fandom started much sooner than that final game at Riverfront Stadium. As a six-year-old living in Orlando, Moore was watching the Bengals play the Dolphins with his Dad when he fell in love with the Bengals tiger stripes helmets. The next year his family moved to Ohio and his Bengals fandom grew even stronger.
Moore and his wife currently reside in the Tampa Bay area and make the flight to Cincinnati for every home game, where they sit in section 158 in the south end zone. The commitment to travel more than 1,800 miles round trip is a prime example of Moore's dedication to his favorite team.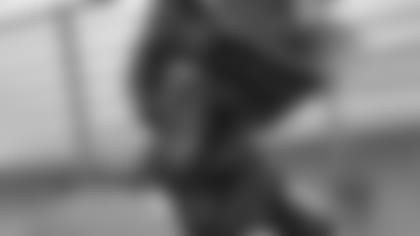 The 32 NFL Fan of the Year contestants will be narrowed down to a top eight through an NFL Executive panel, before three finalists are selected to receive a trip to Super Bowl LV where the ultimate winner will be crowned. All 32 Fan of the Years will receive a series of prizes and virtual experiences throughout the regular season to recognize their loyalty.