The Bengals would have been walking off the field Thursday completing their first week of spring practices. But even though they couldn't line up, we can line them up in a roster breakdown that takes a look at the impending position jousts for the final 53-man roster.
With a record free-agent spending spree and the first pick in each round of last month's draft, the Bengals clearly upgraded the top of their team. But one of the many reasons they feel good about their busy off-season of acquisitions is how competitive they made the bottom of the roster.
Virtually (pardon the pun) seasoned veterans are in the mix for the last one or two spots at each position as the young players try to break through instead of needing them to make it. Just look at the new guys battling for the last two spots at cornerback.
Former Packer Tony Brown became a special teams factor during his 20 games in Green Bay. Former Titans cornerback LeShaun Sims has three postseason games and 11 starts among his 59 NFL appearances. Winston Rose is the reigning 2019 CFL interceptions leader and had 14 picks in the last two seasons for two different teams in Canada.
In projecting the camp battles the toughest thing to get a handle on is how many players they'll keep at each position. The CW is 25 on offense, 25 on defense and three specialists. But that's as close as you can get and that's not near a lock.
For instance, last season the Bengals never would have dreamed they'd keep seven wide receivers and eight offensive linemen.
But they didn't know A.J. Green would get hurt so badly that they'd have to carry him for the entire season and they'd have to take the extra receiver spot from the offensive line. Plus, no one could have called how good undrafted rookie quarterback Jake Dolegala would look and that an option would be to keep three quarterbacks instead of two.
You have to take into account injuries and how they play and practice in August. The Bengals only kept five linebackers for last Opening Day because they struggled in the preseason.
That's why it's guesswork in May and final in September. But you don't have to guess why the Bengals still have a handful of roster spots available. They have the No. 1 pick on the waiver wire and they're always looking: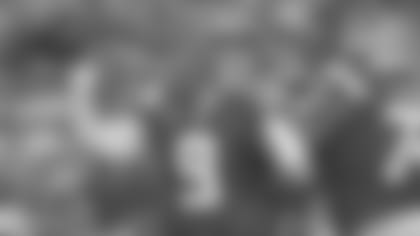 Jake Dolegala (2), Ryan Finley (2), Joe Burrow (R)
They've been adamant about not adding a veteran behind Burrow. They must think Finley can do what Bruce Gradkowski did all those years ago. Come off the bench at halftime and rescue rookie Andy Dalton's debut. If they liked Dolegala enough last year to stick with three QBs, you figure that's the plan for now.
A.J. Green (10), Tyler Boyd (5), Alex Erickson (5), Mike Thomas (5), John Ross (4), Auden Tate (3), Damion Willis (2), Stanley Morgan (2), Trenton Irwin (1), DaMarkus Lodge (1), Tee Higgins (R), Scotty Washington (R)
It has gone from one of their thinnest spots to one of their strongest, led by 1,000-yard receivers on the outside (Green) and in the slot (Boyd). That pair, plus Ross and Higgins (a top 10 pick and what could have been a top 25 pick, respectively), make a nice top four while Tate (red-zone strength) and Erickson (punt return) have proven abilities.
Here's a good example of the depth they're talking about. The 6-1, 189-pound Thomas has a nice size-weight-speed ratio and knows the system coming from the Rams. Morgan (hello Miami) made a mark last season as a rookie on special teams. It looks like Morgan and Willis, last year's undrafted camp stars, as well as Thomas are in for a fight if they keep six. The Erickson-Darius Phillips derby at punt return could decide this one.
Giovani Bernard (8), Joe Mixon (4), Samaje Perine (4), Rodney Anderson (2), Trayveon Williams (2), Jacques Patrick (R), Dewah Whaley (R)
Mixon-Bernard is one of the best run-catch duos in the league. After that, schools out. Usually the number is four, but last year they kept three and you'd think No. 3 may have to have pretty good size in case he has to carry Mixon's bag for a game or two.
The 6-2, 234-pound Patrick from the XFL via Florida State is an interesting big, physical runner. The two six-rounders from last season, Anderson and Williams, suffered through injury after they stole both late in the draft. Anderson never played with an ACL tear and Williams took just seven snaps. The 240-pound Perine, who had a stint here last year before they used that No. 1 waiver claim on him a few weeks ago, has the only other NFL carry behind Mixon and Bernard with 188 attempts.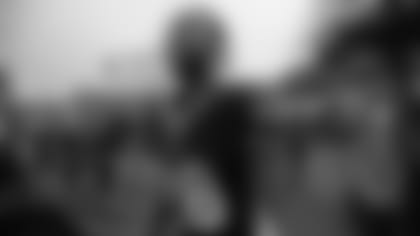 RG Xavier Su'a-Filo (7), C-G Trey Hopkins (6), RT Bobby Hart (6), G Alex Redmond (4); C-G Billy Price (3), T O'Shea Dugas (2), T-G Fred Johnson (2), LG Michael Jordan (2), T Isaiah Prince (2), LT Jonah Williams (2), T-G Akeem Hediniji (R), G-T Clay Cordasco (R),G- T Josh Knipfel (R)
Opening Day looks like Williams at LT, Jordan at LG, Hopkins at center, Su'a-Filo at RG and Hart at RT. It also looks like they think Johnson and Adeniji can swing sides at guard and tackle. That would leave two more spots that have to be sorted out inside knowing they love Redmond's size and attitude. And, again, there's some seasoned depth with 35 starts between Redmond and Price, the 2018 first-rounder that has played all three interior spots.
C.J. Uzomah (6), Cethan Carter (4), Mason Schreck (3), Jordan Franks (2), Drew Sample (2), Moritz Bohringer (1), Mitchell Wilcox (R).
The annual question is keeping three or four. Last year it was four. Uzomah is solid. Good size and hands and a willing, smart blocker with an athletic flair in the pass game. Carter is a rock-ribbed-do-your-job guy that is a big special teams contributor whose first NFL catch came last season in the end zone. All eyes are on Sample, last year's second-rounder that had his rookie season cut short by injury.
The well-rounded Wilcox is one of their more coveted undrafted rookies, creating a battle royale for what could be the final spot among players like Schreck and Franks that have experience playing in games and working on the practice squad.
T Geno Atkins (11), E Carlos Dunlap (11), T D.J. Reader (5), T Ryan Glasgow (4), E Carl Lawson (4), NT Josh Tupou (4), E Sam Hubbard (3), E Andrew Brown (2), NT Renell Wren (2), T Freedom Akinmoladun (1), E Khalid Kareem (R), T Tyler Clark (R), T Trey Dishon (R), E Kendall Futrell (R).
Last year the Bengals began the season with 11 of these guys, but that's because they kept just five linebackers. All that has changed as the 3-4 hybrid defense evolves, which would make you think they're getting back to keeping something like nine defensive linemen and seven linebackers.
Making Reader the highest-paid nose tackle in the league solidifies them in the middle. They tendered Tupou for a year after his solid backup snaps last season and they like the sophomore Wren's size working behind Reader and Atkins. The hope is the valuable Glasgow returns to form after two injury-plagued seasons.
Dunlap, Hubbard and Lawson hold down the edges with Kareem poised to run at that fourth end spot. Brown has flashed as both a tackle and end and there is some excellent undrafted talent here with Clark in the middle and Futrell viewed as rusher that can drop.
You would think they'd go heavy at end with five, but that can all change with injuries and production. And you know how this works. Is the 10th D-lineman better than the seventh backer or 10th DB?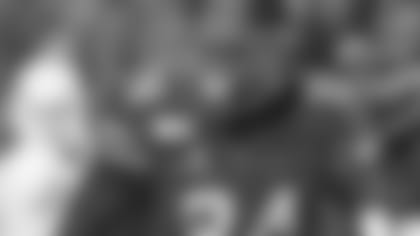 MLB Josh Bynes (9), OLB Jordan Evans (4), M-OLB Austin Calitro (3), M-OLB Germaine Pratt (2), OLB Brady Sheldon (1), MLB Markus Bailey (R), M-OLB Akeem Davis-Gaither (R), MLB Marcel Spears, Jr., (R), M-OLB Logan Wilson (R)
If they do, indeed, keep seven, could four of them be rookies? Maybe not on the active roster, but somewhere around the building. Bailey (ACL) looks to be a perfect PUP candidate. Certainly you would have to think the third-rounder (Wilson) and fourth-rounder (Davis-Gaither) and last year's third-rounder (Pratt) are going to be active Opening Day with Bynes, their new leader via free agency off an AFC North title in Baltimore.
Calitro is another interesting depth guy they haven't had lately and got him with that first waiver claim. He can play a couple of spots, plus he was a 4.5ish 40-yard guy coming out of Villanova undrafted in 2017 and started five games for Seattle the next year before making four starts last season in Jacksonville. Evans brings seasoning in the system and special teams. Spears had a load of college production and is looking to prove he's more than practice squad fodder coming out of Iowa State undrafted.
S Shawn Williams (8), CB Trae Waynes (6), CB Mackensie Alexander (5), S Vonn Bell (5), CB William Jackson III (5), CB LeShaun Sims (5), CB Greg Mabin (4), CB Torry McTyer (4), S Brandon Wilson (4), S Jessie Bates III (3), CB Tony Brown (3), CB Darius Phillips (3), S Trayvon Henderson (2), CB Winston Rose (1), CB Isiah Swann (R)
This position has seen the most influx of new veterans, making the numbers game tighter than usual if they keep nine or ten. They usually keep four safeties and Bell, Bates, Williams and Wilson are clearly the leaders in the clubhouse. The four top corners look to be two free agents in Waynes and Alexander and two holdovers in Jackson and Phillips.
But there are new, experienced faces on the corner in Sims, who played a lot of ball for a good defense in Tennessee during the last four seasons he played 56 games with 11 starts, while Brown, who played 20 games (three starts) in the previous two seasons in Green Bay making a mark on special teams, is going to get a long look in the kicking game from special teams coordinator Darrin Simmons. Plus, Rose has 14 interceptions in the last two CFL seasons after an NFL career of three pre-season games as a rookie for the 2016 Colts.
Keep an eye on Henderson. Remember how close he came to making the team as undrafted free agent in 2018 before he tore his ACL making an interception in the pre-season finale? Now two years out from the injury, he should be physically ready to show them if he can be a fifth safety/seventh backer type.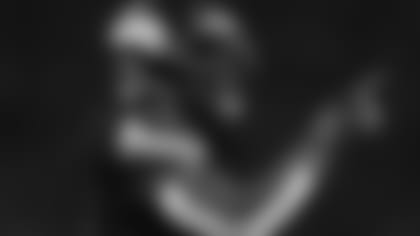 LS Clark Harris (12), P Kevin Huber (12), K Randy Bullock (9), LS Dan Godsil (1)
Bullock can become the most accurate kicker in Bengals history this season, his fifth with the team. Huber and Harris, the team's old men, can hit some big milestones if they play all 16 games. It would give Huber 190 games, fourth-most in Bengals history behind Ken Riley (207), Reggie Williams (206) and Ken Anderson (192). Harris would finish the season with 184, sixth most and one behind Hall-of-Famer Anthony Munoz.