They talk about the Bengals offensive line and how it needs this and how it lacks and that and then, according to a series of published reports, a guy like Xavier Su'a-Filo shows up in March. Named for a fictional police chief with a verifiable resume of stout play and intangibles, Su'a-Filo's reported arrival may help their O-line become one of the surprise storylines of the season.
The signing isn't official yet, but unofficially it's a terrific fit. They went into free agency seeking more interior size and strength and in the 6-4, 310-pound Su'a-Filo the Bengals get a guard groomed for a rookie quarterback:
Seasoned, tough leader in prime six years after top pick in the second round despite interrupting career at UCLA for two years on mission trips.
Comes off profootballfocus.com season rated NFL's 16th best pass blocking guard in the league allowing just three pressures on 197 pass plays.
College tackle, can kick inside and outside and can move in space, a trait they covet after successfully pulling and trapping in front of 1,000-yard running back Joe Mixon during second half of last season.
Su'a-Filo received enough rave reviews off the bench as a backup the past two seasons in Dallas that many thought the Cowboys offensive line played better when he was in there. When he went down with a sprained ankle during the next-to-last game of the season in Philadelphia, he returned after halftime and got it rolled on again on his first play back for a season-ending fracture.
"We needed to win to make the playoffs," Su'a-Filo said. "I had to do everything I could to stay on the field for my team. I'm in my ninth or 10th week of post-op and there have been no problems. It's just that I've never gone through a rehab before."
So Su'a-Filo, who turned 29 on New Year's Day, is the odds on favorite to be their fifth straight different Opening Day right guard. He's suddenly the oldest in the O-line room and along with right tackle Bobby Hart has the most starts with 53. With the left side boasting two of the top line prospects from the last draft in a finally healthy tackle Jonah Williams along with guard Michael Jordan and centered by veteran Trey Hopkins, this is far from the same group that ended the season. With Su'a-Filo joining Jordan and Alex Redmond, offensive line coach Jim Turner has three big mauler guards that fit his vision.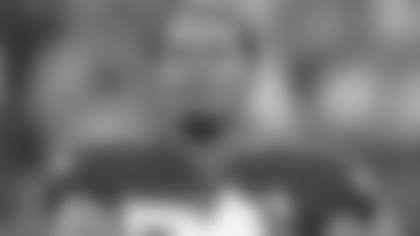 Su'a-Filo knows he'll have to win the job (he played at UCLA with his main competitor, Redmond, the 2018 starter), but he also knows the Bengals didn't give him that reported three-year, $10 million deal "to go there and sit around and do nothing. They made that clear, that I'm coming in ready for a job. Nothing is given and everything is earned. That's all I wanted." His impeccable intangibles could be well documented by Steven Radicevic, the Bengals director of pro scouting helping spearhead the club's free-agent foray and UCLA's director of football operations during Su'a-Filo's career.
For a guy coming from the worlds of the NFC East and AFC South (the Texans drafted him in 2014), the man they call "X," knows a lot more about the Bengals and Cincinnati than you think.
The centerpiece of the Bengals' reported off-season acquisitions, nose tackle D.J. Reader, was a teammate in Houston. One of his closest friends in the game, Texans center Greg Mancz, played for a state championship at Cincinnati's Anderson High School. While a youth player in Utah with a Samoan father and Tongan mother, he was a fan of two fellow Polynesians that were bulwarks of the Bengals play-off defenses, nose tackle Domata Peko and middle linebacker Rey Maualuga.
"And if you play the offensive line in the NFL you know Geno," The X Man said of the Bengals' eight-time Pro Bowl defensive tackle Geno Atkins.
Imagine the thrill when Maualuga wasted no time finding out Su'a-Fil's number and getting in touch once he heard about X finding a spot in Cincy.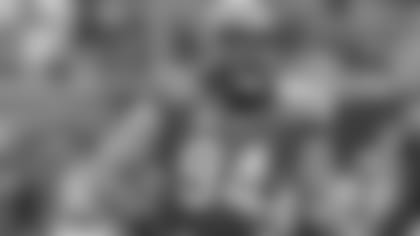 "I grew up watching Rey at USC," Su'a-Filo said. "I think he's still living in Kentucky and he's already reached out and sent me his number. The brotherhood in the NFL is small, so you kind of seek out other Samoans and Tongans. I watched Domata. He played for so long in Cincinnati and I got to meet him playing against him. Strong, man. And I know how involved he and his wife were in the city."
It may have been after the one time Su'a-Filo went against Peko on Christmas Eve, 2016 at Houston in the Texans' 12-10 win over the Bengals in which he played all 64 snaps. At some point he asked for Peko's jersey and he's got a No. 94.
X on Reader: "D.J's a great kid. Great player. I enjoyed being a teammate. He's a good pro. He's strong, accountable. I'm looking forward to being with him again because he's a good person, good family and a hell of a player, too."
Mancz is urging X's family to settle in Anderson, about a 20-minute drive to Paul Brown Stadium from Cincinnati's eastern edge. He can use the advice. They have a four-year-old son, two-year-old daughter and a son on the way in June. He's moving them this weekend from Dallas to their home in suburban Phoenix before getting the clearance to travel to Cincinnati. All the while practicing social distancing and only leaving home to get groceries.
"We're blessed," he said. "In our particular line of work we don't have to worry about not working right now. I know a lot people are suffering for it. It's an interesting time right now."
Su'a-Filo is an interesting guy. A second generation American (his dad grew up in Hawaii), his parents named him after police chief Xavier Quinn, Denzel Washington's magnetic break-out character in the 1989 film "The Mighty Quinn."
After his freshman year at UCLA the Church of Jesus Christ of Latter-day Saints assigned him mission work in Alabama and Florida. He emerged two years later for his final two seasons with a plethora of experiences and the ability to speak Spanish.
"Different cultures and different languages. It was a really, really great experience. I really enjoyed that. I learned southern hospitality and learned about the Hispanic and Latino cultures," Su'a-Filo said. "And serving other brothers and sisters of God, so it was cool."
With the reported agreements on offense with Su'a-Filo and on defense with Ravens middle linebacker Josh Bynes, two respected locker-room veterans, head coach Zac Taylor looks to be building his own culture.
"I don't know a lot of guys," Su'a-Filo said. "I know we're in the AFC North and it's always historically a very physical division."
It's a good start because the guy named after a police chief just made the Bengals more physical.