Even Josh Bynes' uniform number is comforting for the Bengals, although he'll have to have a conversation with sophomore middle linebacker Germaine Pratt if he wants No. 57 when his signing becomes official.
But then, that's a big reason they're putting him in the middle of this new defense. He's not only there to talk to the kids, but for the kids to watch a pro do it.
"I take every day very personal," Bynes said from his native South Florida as he waits to sign what has been reported as a one-year agreement. "I put myself out there on tape each and every day.
"I keep that same mindset. I still have to prove myself each and every day. Every game. Otherwise someone is going to take it from me."
Bynes, 30, barges into this sparkling champagne brunch of a free agency for the Bengals from the Ravens with his battered lunch bucket filled with 10 seasons of practice squads, 101 games, 41 starts, three teams, a few stunning demotions, one big deal, 27 Super Bowl special teams snaps that included the game's final tackle and a Lombardi Trophy to go with a reputation for smart, efficient, no-frills play.
It's pretty clear the Bengals are going to fill their many linebacker vacancies with young players and you have to believe one of them is going to get here maybe as soon as the second night of the draft in rounds two and three.
What's even clearer is that those young guys are going to be mentored by Bynes.
"I've been a leader through my career. As far as being a leader and setting a tone," Bynes said. "I think it comes from the sense of being underrated. I had to prove myself in the league and going to Baltimore in the AFC North, it's already as good as it gets. I've had my ups and downs. Even last year when I didn't play the first part of the year. I've kept the same attitude and same mindset.
"I'm grateful for the opportunity in Cincinnati. It feels great to be wanted. That's the main thing in this game. There are a lot of teams that don't want you. It feels great for a team that just wants me to come in and play."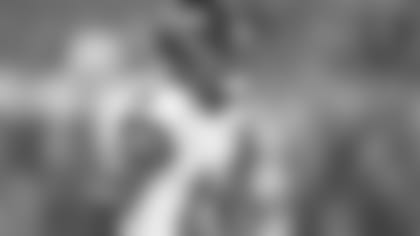 If it sounds like Bynes plays like a coach's son it's because he is. His father played linebacker at Fort Lauderdale High School and stayed home to settle down early to raise a family of backers in Lauderdale, bequeathing that lunch pail to Josh.
"He had chances to play, but he had us early and he went to work," Bynes said. "He drove a truck for 12 hours a day and he'd get home and take me and my brothers to practice and help coach us and then get up and do it all over again. "
The idea of the linebacker-mentor is in the team's DNA. Just go back to the greatest linebacker in Bengals history, Reggie Williams, No. 57 to a generation of fans that watched the Bengals go to two Super Bowls. And there was No. 57 of the past decade, when guys like Dhani Jones, a veteran retread, and Vincent Rey, an undrafted free agent, wore it while selflessly passing on what they knew in the middle of several top ten defenses that ruled the AFC North three out of seven seasons.
Indeed, Jones literally passed on No. 57 to Rey when he retired. Much like Bynes accepted torches from two first ballot Hall-of-Famers in Baltimore; linebacker Ray Lewis and safety Ed Reed.
"I studied a lot of film with Ray and Ed Reed was one of my bigger mentors as well," Bynes said. "He's a safety, but as far as learning the game teaching the, game, we watched film together. I love Ed Reed to death. That's a guy I still hit him up, text him and he'll answer the phone and that guy's there. He definitely gave me insight on how this game is played. I see the field differently."
The Bengals are hoping that's the kind of vision Bynes can help the new guys see. Reed would school him on things like alignments, where an offensive player leaning an inch one way or another can turn into a split second.
 "That way you get to the play that much faster," Bynes said. "My whole thing is making everything as simple as you can, learn from the places I've been and slow the game down so you can play as fast as you can."
Note what Bynes did starting this past Oct. 2 and the Bengals are banking on him having the same kind of impact on their run defense, which allowed the most rush yards in the NFL last year.
That's the day he came off the couch to rest a surprisingly flagging Ravens defense, the Tuesday after the Browns ripped them for 193 yards on the ground with running back Nick Chubb virtually dancing untouched in Cleveland's 40-25 win. A mere week after the Chiefs rushed for 140 yards in a 33-28 win.
Sure, no one could stop Ravens quarterback Lamar Jackson on the ground, but Baltimore couldn't stop anybody, either, and appeared to be in a death struggle with Cleveland to see if anybody could win the division at 9-7.
But they found out just in time they had whiffed in the offseason when they moved Patrick Onwuasor from weak side to the middle to replace three-time Pro Bowler C.J. Mosley, gone in free agency.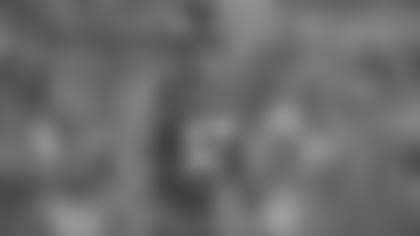 The irony is that when the Ravens drafted Mosley in the first round in 2014, it began a series of events that saw Bynes leave the Ravens, serve a stint in Detroit and play well enough on a one-year deal in Arizona that earned his biggest pay day of his career with a three-year deal in the desert that netted him about $2 million in cash.
He wore Nos. 39, 49 and 56 in his first stint with Baltimore, emblems of how he scratched from the fringe of the roster. He got fitted for No. 57 in Detroit and Arizona, but the Cards changed coaches last year and let Bynes go. No one called until the once proud defense of Lewis and Reed was in tatters. Five days after Chubb romped, Bynes started against Pittsburgh (Onwuasor went back to weak side and the great nose tackle Brandon Williams returned) and picked off a pass in a 26-23 OT victory.
The Ravens won each of Bynes' first four games while allowing an average of 73 rushing yards as their run defense improved from 10th to No. 2, defensive coordinator Wink Martindale would conclude, "Josh brought a calmness to our defense," and Baltimore didn't lose again until the playoffs.
"I'm always looking at myself as a starter," Bynes said back then. "I never looked at myself as anything less. Even in my off-season preparation, I need to train like I'm the guy. … It's kept me in this league this long."
 And that's why he's the guy here now.