You know it had to be a pretty good haul because even though the Bengals never did get that elusive linebacker in the first 70 hours of free agency, they still emerged from that first wave with smiles. Not to mention four starters, three of them injecting their defense with much needed speed, physicality and sure tackling.
During a very weird week that began with the players and owners avoiding a looming lockdown with a new collective bargaining agreement, free agency shakily got off the ground with NFL facilities closed to prospective recruits because of travel restrictions forced by the coronavirus pandemic.
Not only that, it could take days, weeks or months before Vikings cornerbacks Trae Waynes and Mackensie Alexander, as well as Texans nose tackle D.J. Reader and Cowboys  guard Xavier Su'a-Filo, officially become Bengals. The club won't announce the deals until all of the conditions of the contract have been satisfied, including passing the physical performed by team doctors.
But if Paul Brown Stadium wasn't open for business (such as the obligatory introductory press conferences), the Bengals certainly were. That is, according to countless published reports that bathed the internet with big bucks while the club also announced the release of two 2019 regulars in right guard John Miller and cornerback B.W. Webb.
From the time negotiating opened at noon Monday when they tendered franchise player A.J. Green for this season at about $18 million until Thursday morning when they picked up their new slot cornerback with Alexander's reported one year deal for $4 million, the Bengals committed $122 million while chewing up nearly a quarter of its $198.2 million salary cap for 2020 with total cap hits nearing $50 million. The headliners were the reported deals for Reader (four years, $53 million) and Waynes (three years, $42 million) that marked the two biggest free-agent contracts in the history of the franchise.
It was a stunning financial statement by what is supposed to be an arch-conservative organization staring at the country's most uncertain economic outlook in the lifetime of 84-year-old Bengals president Mike Brown.
So it appeared by the end of business Thursday that the Bengals were taking a break to study the next wave. They're still in the hunt for Mr. Linebacker, albeit this guy or guys won't be as all-around as the top candidates that were spoken for on the first day.
But it looks like they think they can still find a solid run player and/or a run-around guy that can play special teams while taking advantage of a particularly solid draft class.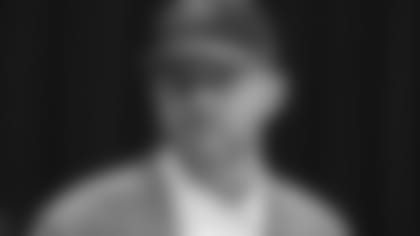 There's no question when the Bengals' free agent team sat down at all but deserted PBS Monday it was thinking linebacker and contacting the agents of the top guys. Director of player personnel Duke Tobin and head coach Zac Taylor had vowed at last month's NFL scouting combine they would tackle the biggest question mark on defense and each had assigned their staffs to come up with the top names, as they had for all positions.
Tobin and Taylor were joined by the wife-husband negotiating team of executives Katie and Troy Blackburn as well as director of pro scouting Steve Radicevic, and other scouts and coaches were on standby via the phone. In the weeks leading up to free agency, they had to know going in that the linebacker corps was probably the thinnest group on defense and things would go quickly.
Then they were right. The final reported numbers for middle linebackers Joe Schobert and Blake Martinez (reportedly $10 million per year) had to be daunting for largely two-down players. They weren't as high for the Bears' Nick Kwiatkoski, a terrific young player whose final reported figure was $7 million per year in Las Vegas. But that also had to be a thoughtful number for a guy with 22 career starts.
It seems at some point they figured if they were going to drop big numbers, it should be for higher rated players up front and in the back end. For instance, according to profootballtalk.com, Schobert was the 43rd rated free agent, Martinez 57th and Kwiatoski 99th. Reader and Waynes were in the 30s and Alexander was rated 70th.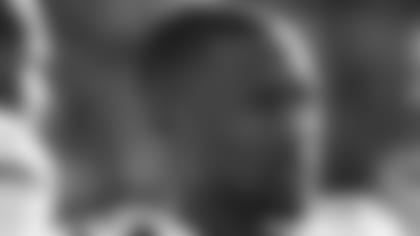 The bulk of their money (according to reports) ended up going to Reader, a 25-year-old three-down player who went to the cusp of the Pro Bowl roaming up and down three spots on Houston's defensive line ("a disruptor,"), and Waynes, a former No.1 pick advertised as a complete corner who shows no fear in the run game with elite 40-yard dash speed and on a tier close enough to the Pro Bowl if he takes the next step.  Two levels of the defense had been transformed quickly and Alexander added some more physicality in the slot.
That Bengals cornerback spot that was thin at the end of the season? Tobin and Co., had suddenly added a combined 129 games, nine interceptions, 68 passes defensed and more than 350 tackles with a 2015 first-rounder in Waynes and a 2016 second-rounder in Alexander.
Defensive coordinator Lou Anarumo was an NFL secondary coach when Waynes and Alexander were in the draft, so he probably had a good feel for them. And you have to figure that defensive line coach Nick Eason, a proud Clemson alum, knows all about Reader.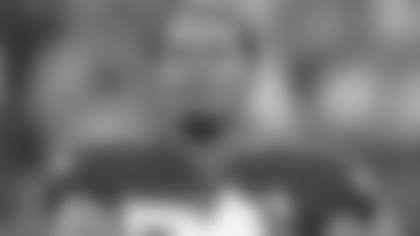 The one reported agreement on offense wasn't as rich (three years, $10 million) but it was certainly as intriguing. You have to assume that the 6-4. 310-pound Su'a-Filo was also high on their lists. Talk to people who cover the Cowboys and it's pretty clear that he's the kind of guard Bengals offensive line coach Jim Turner covets. Huge. Long. Did we say huge?
With 6-6 left guard Michael Jordan and 6-5 right guard Alex Redmond, Turner now would appear to have three "maulers," to put around center Trey Hopkins. It also probably helped that Su'a-Filo is a UCLA guy. The Bengals have Bruins ties all over the place. Radicevic was once UCLA's director of operations, offensive coordinator Brian Callahan played and coached there, Redmond played there after Su'a-Filo and Turner once coached with guys that were on the staff around the time Redmond and Su'a-Filo were there.