Although they can't officially announce the moves until Wednesday at 4 p.m., the Bengals made their two biggest free agency plays in history Tuesday when published reports said they agreed to terms with one of the best young lineman in the game in Houston nose tackle D.J. Reader and a former first-round cornerback in the Vikings' Trae Waynes while boosting their defense with two impact starters.
Quick scouting report on Reader: Big. Fast. Smart. Great guy. Check out his two games against the Colts this season when he held his own against Pro Bowl behemoth Quinton Nelson.
Even quicker scouting report on Waynes: Long, tall cover man that gives the Bengals the kind of run support on the edge they've desperately missed.  
Bottom line: The Bengals' beleaguered defense gets a jolt from two players rated in NFL.com's top 50 free agents with Reader No. 15 and Waynes No. 42.
Twitter buzzed with the numbers of $53 million on a four-year contract, a deal that The Houston Chronicle's estimable Aaron Wilson says makes Reader the NFL's highest-paid nose tackle. Wayne went for three years, $42 million, reports said. Record-breaking deals in free agency for a team that has reserved those kinds of numbers for its own players. On the third day of the new collective bargainning agreement, the Bengals were off to the races. After finishing the last CBA in the upper half of league spending, NFL Network reported the Bengals gave Waynes $20 million for this season and $31 million over 2020 and 2021.
"I'm super excited, just really excited to get out there," Reader told Wilson. "They've got a good team, good things going. Hopefully, I can be one of those pieces."
And the 6-3, 347-pound Reader, a fifth-round pick out of Clemson in 2016, is just the kind of ascending player they sought for a defense needing playmakers, a hybrid 3-4 defense looking for versatility up front and a locker room seeking charismatic leaders.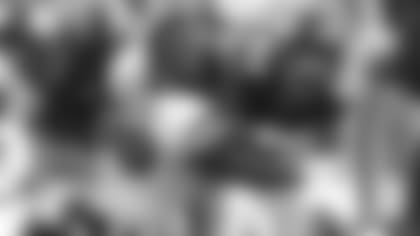 Reader, who doesn't turn 26 until July, was ranked the NFL's fifth best defensive tackle by pro football focus.com and has the kind of athleticism they can kick out to end at times while playing both the nose and three technique inside. He was rated fifth against the run and 15th on the pass with a total of 35 pressures that included three sacks.
He'll replace Andrew Billings next to perennial Pro Bowl pass rusher Geno Atkins and suddenly gives them an elite middle.
After four of those hits against Patriots quarterback Tom Brady in Houston's Dec. 2 win, Texans coach Bill O'Brien observed, "He's been very consistent, very productive. You're right, you don't really see inside guys doing some of the things that he's doing. He's very, very difficult to block, he's a very active player, he's a great teammate and that needs to continue, and he knows that."
Another O'Brien quote on Reader from last season: "He works very hard. He's a really good football player. He's got good technique, he's really a strong player, he does a great job of pad level and using his hands and his footwork."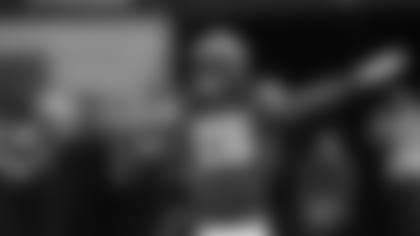 The Bengals also get another major player off the field as Reader joins fellow Walter Payton NFL Man of the Year nominees Giovani Bernard and Carlos Dunlap in the locker room.
Reader's father died of kidney failure while he was in college and his son has become an advocate for the National Kidney Foundation. Also last year he won the Texans' 2019 Spirit of the Bull Award for his impact in the community.
And one of his biggest fans is former Houston linemate J.J. Watt, the NFL's three-time Defensive Player of the year.
"He's the best, I love D.J.," Watt told The Chronicle before last season. "He doesn't get enough credit for what he does. He works extremely hard. He's a lot of fun to be around. He has a grinder's job, literally his job is to take on double teams and block up that middle so everybody else can make pays and he still makes plays.
"He gets a couple of sacks on his own and he makes some splash plays. He works hard. If you really watch the film you'll see D.J. running down plays at the line of scrimmage all the way to the sideline. I think for a nose tackle to be able to do that with the endurance and athleticism he has, I don't think he gets enough credit."
The 6-foot, 190-pound Waynes, the 11th pick in the 2015 draft out of Michigan State (where he was the corner opposite Bengal Darqueze Dennard) and the first corner taken, brings 74 games, 53 starts and seven interceptions and won't turn 28 until the first week of training camp. Bengals fans have to like the fact that at last month's NFL scouting combine old friend Mike Zimmer, the Vikings head coach, said he hoped Waynes would re-sign in Minnesota.