The Cincinnati Bengals are going against the Los Angeles Rams in Week 3 of the 2022 preseason. Here is how Bengals fans can watch, listen and stream the game.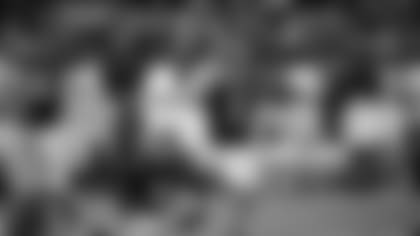 Kickoff: Saturday, August 28 at 6 p.m. Eastern
WATCH ON TV
Live coverage on the Bengals Preseason TV Network. The game also will be simulcast nationally by NFL Network. The Bengals Preseason TV Network is led by flagship WKRC-TV (CBS Channel 12) in Cincinnati. Also on the network are:
WKEF-TV (ABC Ch. 22) in Dayton
WSYX-TV (ABC Ch. 6) in Columbus
WLIO-TV (FOX Ch. 8.2) in Lima
WDKY-TV (FOX Ch. 56) in Lexington, Ky.
WDRB-TV (FOX Ch. 41) in Louisville, Ky.
Mike Watts (play-by-play)
Anthony Munoz (analyst)
Marisa Contipelli (sideline reporter)
LIVE STREAM
In-game coverage streaming free on Bengals.com and the Bengals app for in-market fans.
LISTEN LIVE:
The game will air on the Bengals Radio Network, led by Cincinnati flagship stations WLW-AM (700), WCKY-AM (1530) and WEBN-FM (102.7).
Play-by-Play: Dan Hoard
Analyst: Dave Lapham