KANSAS CITY, Mo. - Zac Taylor had a lot to digest after his first game as Bengals head coach, but he seemed to be most excited about not having to sit very long on Saturday night's 38-17 loss to the Chiefs at Arrowhead Stadium.
"That's what I told our guys. The good thing is we've got five days to make the corrections and we'll make the corrections," Taylor said of Thursday night's game in Washington.
There were positives on offense, where No. 1 quarterback Andy Dalton converted three first downs in his only drive, a 14-play touchdown march that featured completions to five receivers. And his No. 3 quarterback, Ryan Finley, hit his first ten passes as a pro.
"I was really impressed with their focus," Taylor said of that first group that overcame an underthrown TD ball, a holding penalty and near fumble on the game's second play.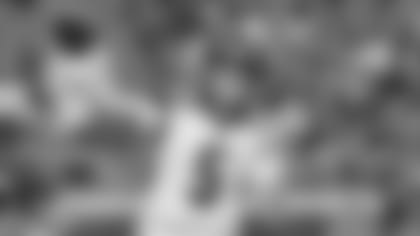 _Dalton reminded you after the game that drive came without wide receiver A.J. Green, tight end Tyler Eifert and running backs Joe Mixon and Giovani Bernard.
"That's what this offense does," he said. "It gets the ball in a lot of different people's hands."
_But Taylor was clearly concerned with a defense that gave up 400 yards and every unit took a bolt, from the first group that gave up Patrick Mahomes' microwave touchdown drive in less than four minutes as well as two touchdowns, 122 yards and passer rating of 108.9 to someone named Chase Litton given up by the last group.
"Defensively we have to be more physical. We have to be better tacklers," Taylor said. "Guys were in position to make plays. They have to make them. You saw Kansas City. They came out and were the aggressors."
_Areas that Taylor says has to improve in Washington are the 11 penalties for 115 yards and putting three punts on the deck, two fumbled by cornerback Darius Phillips.
_Rookie running back Trayveon Williams, who suffered a bruised rib making a tackle on an interception at the end of the first half, said he can play Thursday. He ended up with five carries for five yards on a night Taylor said they wanted to use him a lot more than that.
_Taylor said they'll know more about safety Clayton Fejedelem's ankle injury on Sunday.