A.J. Green has become A.J. Gray as speculation continues over his medical condition.
Reports on Tuesday had Green undergoing "minor," surgery on his left ankle, calling it a "clean-out." The operative prognosis is six to eight weeks and while the main storyline is if the rehab gets him back for the Sept. 6 opener in Seattle, the truth of medicine is it is all guesswork.
But he certainly has the mindset to get back on time and has done it before. Green, the consummate pro, bounced back from season-ending procedures in 2016 and 2018 to be ready on day one of training camp and showed a glimpse of that fury Saturday when he limped off the field after turning his ankle on a jump ball 41 days before Seattle.
"I'd be disappointed, too. He fought through an injury, rehabbed it all offseason, came back, was ready to practice and then this happens on the first one," reflected Bengals head coach Zac Taylor after Monday's practice. "Obviously disappointing in that moment, but his spirits have been high. He's A.J. Green. We keep telling him, 'Hey, you're A.J. Green, man. You'll be bounce back from this and you'll have the season you're expecting to have.' I'm proud of the way he's handled this adversity and look forward to getting him back whenever that time comes."
Here are two transactions with a twist of Lou Anarumo, the Bengals defensive coordinator:
- In order re-fortify a banged-up secondary, the Bengals signed former Dolphins and Giants cornerback Tony Lippett and waived practice squad linebacker Chris Worley. Lippett was drafted as a wider receiver out of Michigan State in 2015 and as the Dolphins secondary coach Anarumo oversaw his conversion to corner. After not playing in the league in 2017, Lippett re-joined Anarumo for three games with the Giants last year.
Slot cornerback Darqueze Dennard is still nursing a knee issue and another slot corner, Darius Phillips just returned to practice after a knee problem. Plus, veteran KeiVarae Russell and seventh-round pick Jordan Brown have been dinged in practice.
- Former Bengals safety Chris Crocker, a key man in several post-season runs, is serving as an intern coach through Friday. The tie is he played for Anarumo in college at Marshall.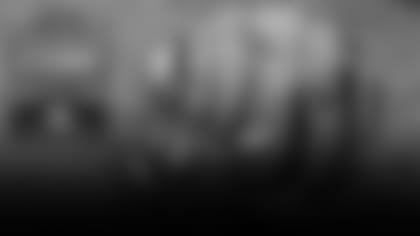 Follow along with all our coverage from camp and find important details about attending open practices on our training camp central page.