The Bengals returned to practice Sunday to rehearse Thursday's dress rehearsal (7 p.m.-Cincinnati's Local 12) at Paul Brown Stadium against the Giants.
Left tackle Cordy Glenn wasn't on the field, but it's believed to be a nick and nothing major. If he doesn't go Thursday, that's an immediate scenario of who-is-the-next-left-tackle. It would probably be veteran Andre Smith, but in a pre-season game they may take a long look at O'Shea Dugas, a rookie free agent from Louisiana Tech signed as a guard but pressed into service as a tackle and has held up pretty well with the backups.
_It doesn't look like wide receiver John Ross (hamstring) is going to be out there because Sunday he was again on the rehab field. So when does he get his tune-up? Or do Josh Malone and Cody Core start the opener?
Also not working were safety Clayton Fejedelem (ankle), running back Trayveon Williams (foot), cornerback Darqueze Dennard (knee), tight end Drew Sample (unknown), Core (unknown), cornerback Dre Kirkpatrick (unknown), cornerback Darius Phillips (unknown), tight end Mo Bohringer (unknown).
_Head coach Zac Taylor said only one, Trayveon Williams, is done for the preseason but hopes he's back by either game one or game two of the regular season. He wouldn't comment on guard Christian Westerman beyond that he's left the team for personal reasons and wouldn't speculate on if or when he'd return.
Williams is out, but before Rodney Anderson makes his NFL debut Thursday it sounds like Joe Mixon and Giovani Bernard are going to get plenty of carries before they go into mothballs for Sept.8. Taylor said the starters won't come out for the third quarter.
"We look forward to Joe and Gio getting a great amount of carries and seeing what this offense looks like with those guys," Taylor said. "I think the trend, and I don't really care what the trend is, is the guys will play a series-or-two shorter than what has happened in years past. Whether that's good or bad, that's what we believe in — keeping our guys fresh and healthy. They're getting enough work. We feel good about our plan."
By the way, while that's going on, keep an eye out for the 6-0, 224-pound Anderson in the kicking game. Special teams coordinator Darrin Simmons can't wait to use his size and athleticism and says he'll "unleash," him in a prominent role.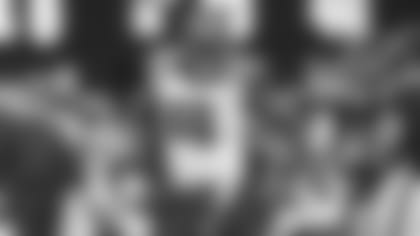 _Taylor wouldn't say what offensive line combo he's going to use, so it's unclear if he'll open with his third different one in as many games. He passed on saying if rookie Michael Jordan earned another shot at starting at left guard off Thursday's 23-13 victory in Washington, or if Trey Hopkins continues to start at center with incumbent Billy Price backing him up.
"Yeah, anytime you change from one spot to another, it gets your attention," Price said before Sunday's practice. "Trey started and did a fine job. Then I went in and he went to left guard and played damn well."
Asked if he sees a competition at center, Price observed that one constant with the offensive this preseason is that nothing has been constant.
"I see it as doing what the coaches tell me to," Price said. "Whatever they ask me to do, I go out there and execute and play the best I can. If you look at it, we've been all over. John Jerry has played left guard, right tackle. Trey's playing guard and center. I'm just doing what the coaches tell me."
Thursday maybe the dress rehearsal, but Taylor says the cast on the line might not be what's on the marquee in Seattle Sept. 8.
"We're not ready to make that decision quite yet," Taylor said. "We'll utilize the next three practices, and we may utilize the game if we need to. What's important, and what Jim (offensive line coach Turner) and I talked about, is that starting early next week, we need to have that ironed down so that starting group gets two good, clean weeks of practice before we play Seattle."
_Jordan is going to be the starting left guard at some point this season. You realize it after talking to 11-year veteran right tackle Andre Smith.
"He's going be a really good player once his body fills out," Smith said. "I knows he's a young guy, 20 years old."
Told Jordan is actually 21, the 32-year-old Smith said, "21? He's still got a long way to go, but he's going to be a really good player."
You also realize he's going to play at some point this season because on Sunday when you ask him what he has to work on after last Thursday's first NFL start, Jordan sounds like a 31-year-old.
"I thought I did well. Just my technicalities, my footwork," said Jordan who played next to Hopkins on the first line and Price on the third line. "Fix all the little things so it doesn't affect the big things as much. … Little things for me would be like footwork. Little things turn into big things that turn into maybe getting beat on a play. Take care of the little things the big things take care of themselves."
He had a false start, a little thing that turned into a big thing: "A miscommunication error," he said.
One of the things the Bengals liked about how Jordan played Thursday was how hard he played. From the first play to his last, his 42nd snap of the night.
"It just comes from inside, a mentality," Jordan said. "You make the conscious decision to do or not to do every day."
_Mixon on talking with Oklahoma soulmate Adrian Peterson after Thursday's game: "he told me to just keep doing my thing, you're doing a great job, keep up the hard work."
How about that stiff arm on Josh Norman?
"If i need it, I need it," said Mixon of his first carry of '19 on which he appeared to be unleashing pent-up energy. "I'm trying to save it for week one."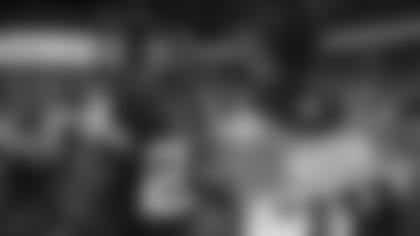 _Whatever happens up there on the offensive line, Taylor has been pleased with how they've protected the quarterback. They've allowed just two sacks this preseason and haven't allowed one in six straight quarters.
"The pass protection up front has been really good over these two weeks," Taylor said. "I watch a lot of games around the league and buzz through some other offenses — it's a sack fest in some cases. Our guys, fortunately, have done a great job. We need to sustain that through his next game, but so far they've done a really good job in protection."
_Now, let's see how the Giants protect Thursday. Taylor said both defensive tackle Geno Atkins and pass rusher Carl Lawson make what is expected to be their only appearances of the preseason.
_Simmons wouldn't get into all that when asked if there was now a kicking competition. All he said was that he felt good for rookie Tristan Vizcaino and his 57-yarder in Washington and that he wished he had also made the 46-yarder. He also said back-up quarterback Jeff Driskel isn't in the competition for punt returner, since he's never done it.
"We've got enough problems with guys we do have catching punts," he said.
But he loves the idea of working with Driskel. He had his teams debut on Thursday as an end on punt return and he'll get more action this Thursday.
"When you're a good athlete and you can run and have a willingness and a desire to do it, I think it shows his unselfishness in trying to find a way to make our team and find a way to improve himself," Simmons said. "We are going to find the role that's best for him. It's still a little bit experimental at this point. We gave him a little taste last week. He had a couple plays at punt return and we are going to try to expand it this week."
_Here's the problem with the young linebackers. They're not showing up in the kicking game and if they're not, it's a hard sell. The only guy assured of making it is third-rounder Germaine Pratt.
"We've got to get better play out of the back-up linebackers," Simmons said. "Germaine Pratt, Deshaun Davis (the sixth-rounder), they've got to play better. Somebody's got to show up out of that group. Right now, you can throw them in the middle of a hat and pull one out right now to play (special) teams. So somebody's got show they want the spots and they can separate themselves from the rest of the herd. Right now, they have not."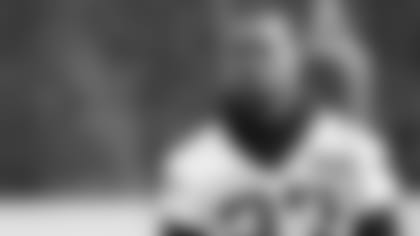 _Like Taylor said, Simmons isn't down on Darius Phillips returning punts. He's going to get another chance (if healthy) because they certainly don't want first stringer Alex Erickson doing it in the fourth quarter the next two weeks like he had to this last Saturday, even if it was for a 75-yard TD.
"Darius had a bad game. He had a bad week of practice the week before the Kansas City game," Simmons said of the two drops. "He dropped four or five punts. Just had a bad week. Typically, he's been more reliable than that. We're counting on him to be more reliable than that."
But he's not going to beat out Erickson on either punt or kick return. Not yet. Even if he ripped off 88 yards on three kick returns in Washington.
"He did it a year ago in the preseason. He made plays a year ago in the preseason," Simmons said. "The problem is, like I told Darius last year, Darius was frustrated and Darius has a lot of ability but Alex was third in the league in kickoff returns, I think, so he did nothing to lose that job. So it was hard to take the hot hand out of there at the time.
"Same thing as a punt returner too. When the guy in front of you doesn't do anything to lose the job it's hard to put the next guy in. But obviously, he's shown anytime he's had the opportunity to put his hands on the ball as a kick-off returner he's made plays."
But if Phillips can't play, there's no one else but Erickson to return punts. Only wide receiver Tyler Boyd and running back Giovani Bernard, two key offensive players. Probably won't see that in the preseason.