Let the guessing games begin.
A.J. Green, who followed around his wide receivers in the opening sessions of Thursday's practice, waited until near the end of the media period before adding the rehab field to his come-back stint. Before changing into cleats and slipping into some resistance bands, he waved to the media from across the Paul Brown Stadium practice fields.
Green, who injured his ankle July 27, has stepped up his rehab in the past few days. The boot is off, he's been simulating drive times while running on the zero-gravity treadmill and now he enters the last phase in daily workouts with Nick Cosgray, the Bengals' rehab chief.
While Green tracked the wide receivers, Cosgray worked with running back Joe Mixon (ankle). Mixon has yet to practice this week after not playing in the second half last Sunday in Seattle. But he looked quick and fast in Thursday's footwork.
Cordy Glenn (concussion) was still out, so the CW is Andre Smith gets that third NFL start at left tackle in the Department of It Never Gets Easier. Last week it was the noise of Seattle and the strength of Jadeveon Clowney. This week it's the speed of Dee Ford and Nick Bosa.
 Rookie running back Trayveon Williams (foot) was limited for the second straight day while safety Jessie Bates (wrist) was upgraded to full go in his effort to keep his 100-percent play-time intact.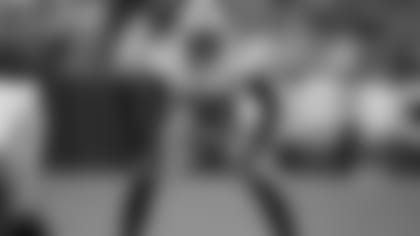 REYNOLDS HAS FANS: The newest Bengal, linebacker LaRoy Reynolds, didn't come to the Bengals unsolicited. The move earlier this week to let go former third-round pick Jordan Willis, claimed by many but awarded to the Jets, and replace him with Reynolds is a move that should upgrade their special teams. They must have thought that the talented Willis was going to have a tough time getting active at a deep position, so they opted to replace him with the 6-1, 227-pound Reynolds at a spot that was bare bones with four backers. Bengals senior defensive assistant Mark Duffner, then the Jags linebackers coach, scouted Reynolds at Virginia when Jacksonville signed him as an undrafted rookie. This is his fifth team and 85th game if he's active.
"He can play both SAM and MIKE," Duffner said. "So you've got some position versatility and he's made his career on special teams. He's a strong, explosive, physical player and a really good guy. A great guy to get at this point."
Bengals special teams coordinator Darrin Simmons was also aware of Reynolds, through Dan Skuta, one of his special teams captains in Cincinnati before he became a regular for Duffner in Jacksonville.
"When LaRoy was in Jacksonville, Dan called me when they released him (Sept. 28, 2015) and said, 'Hey, you should take a look at this guy. This guy's legit.' Dan's obviously somebody I got a lot of respect for," Simmons said. "He told me he's a guy that plays hard. He's tough. He's physical. He said I'd love him. I'll never forget that. That still rings to me."
That now gives Simmons five linebackers and that gives him some breathing room at tough spot for the kicking game to go light.
"We're getting closer to back to where we used to be, in some instances. We're not the same team. Football has evolved," Simmons said. "There's not many defensive packages anymore with three linebackers out there. It's nickel. Everybody plays nickel and plays sub defenses and we have guys who do a variety of things. Linebackers are becoming, other than for me, linebackers are becoming less and less used."
You can see some of the next steps so the special teams coaches keep pace with the evolution. More defensive linemen (end Sam Hubbard almost blocked a punt in Seattle, Kerry Wynn is a four-phase guy) are playing in the kicking game and Nos. four and five cornerbacks Tony McRae and Darius Phillips are playing in bigger positions inside.
"You've to with more speed. You've got to have the receivers play bigger positions. You've got to have the running backs play bigger positions," Simmons said. "You've got to have more safeties. If you're playing more defensive backs on your team, hopefully you got more of those guys. Corners are going to have play more inside positions on kickoff, for instance, inside positions on punt. We've just got to be bigger that way. "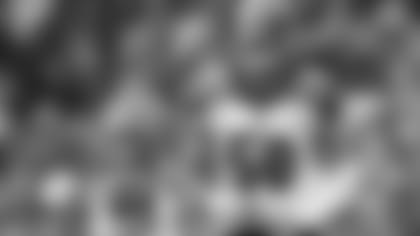 PRO BOWL ASSIGNMENT: Covering tight ends has been a challenge for the Bengals lately, when it hasn't been the wide receivers making the killing catches. Last season, five different tight ends had at least 60 yards receiving in six games and four had at least a grab of 20 yards. The Browns' David Njoku did it twice (63 and 73) and had a 66-yarder.
Now here comes the 49ers' George Kittle Sunday (1 p.m.-Cincinnati's Channel 19) in the Paul Brown Stadium opener off his NFL-breaking 1,377 yards for tight ends. Bengals linebacker Jordan Evans played against the 6-4, 250-pound Kittle in high school when he was at Norman High School in Oklahoma and Kittle was a year ahead of him at Norman North.
Then, Kittle was a receiver and Evans played linebacker and didn't go near him in coverage. But he saw enough.
"He could obviously run fast then and he's transitioned extremely well. He can still run fast," Evans said before Thursday's practice. "He runs routes really well and he's extremely fast. He's their top receiver for a reason. He's got a lot of match-up problems for a lot of people. Hey, he's from Norman. We've got a lot of athletes out there."
Including Bengals head coach Zac Taylor, entrusted with keeping Kittle from repeating recent history. Middle linebacker Preston Brown says Kittle is going to get plenty of attention from everybody. He joked they could match Kittle with a fellow Pro Bowler in tackle Geno Atkins.
"Everybody is going to get a shot at him," Brown said. "He lines up everywhere. You might say it's man-to-man and then someone else is coming. We'll have everybody out there. You might see Geno on him, you never know. One-on-one, I'll take Geno every time. (Kittle) is fast, he's strong. He blocks. He does everything and he can line up anywhere. You never know what we'll do."
SNAPPING TO EIFERT: Speaking of tight ends, the Bengals' Tyler Eifert played 37 snaps last Sunday, or about 50 percent, while partner C.J. Uzomah went 71 percent with 56 snaps. Some thought Taylor would put him on a smaller pitch count given his injury history, but Eifert says he's fine with whatever they give him.
BROWN TAKE: Preston Brown is feeling a heck of a lot better about this year's PBS opener than last year's. For one thing, the Cincinnati native missed it with the nagging ankle injury that hampered his play until a knee injury ended his season at seven games. Last Sunday he looked like new man with four tackles and a huge forced fumble the Bengals couldn't cash in the red zone.
"It's exciting for me to play in front of all your family and friends and to able to do it as a healthy guy," Brown said.
No question, he said. New vibe on his side of the ball and not just from defensive coordinator Lou Anarumo, but also from other new coaches and veterans becoming more and more comfortable with leadership roles.
"It's a different mentality. A different energy," Brown said. "There's some younger coaches and they bring a new energy into the room. Film study. On the field. They're always pumped up. (Safety) Shawn (Williams) has stepped up. Every year he's taken more steps to being a leader."
Another day to get better. Check out the best photos from Thursday's practice as the Bengals continue to prepare for the San Francisco 49ers in Week 2.