Bengals president Mike Brown realized on Monday that he had been following his friend Don Shula since he could remember and that's probably why he took his death with such "a jolt."
Brown first heard of him as a Cleveland high schooler, about the time Shula led nearby tiny John Carroll University to a David victory over Goliath Syracuse while rushing for 125 yards. He later met him when his father Paul Brown drafted Shula to the Browns. He got to know him when he coached against the Bengals and worked with Paul Brown on the NFL competition committee shepherding through rules that helped change the game and make it the national past time.
Even up until just a few months ago when the Bengals played in Miami. Mike Brown remembers feeling good while looking down on the field to see the NFL's all-time winningest coach in a wheelchair celebrating another honor for his 1972 undefeated Dolphins.
"I don't like to say a coach is the greatest of all-time. I think you have to break them down by the eras they coached," Brown said. "I think (Bill) Belichick has to be the best of the current group. I think Don was the best of his group. And I think my father was the one in his. And there were others spaced between them over the years. Don was a great coach and a good-hearted human being and someone who served the league well and very we're proud to have had him.
"He was demanding. He required his guys to do what was asked. They were good players, many great players, and they melded together. They had systems that were a fit for the players he had. They were different at different times. He had everyone from John Unitas to Bob Griese to Dan Marino. He was so fundamentally sound and he was a solid, clear teacher. His guys knew they were expected to do the right things and, believe me, they were sound."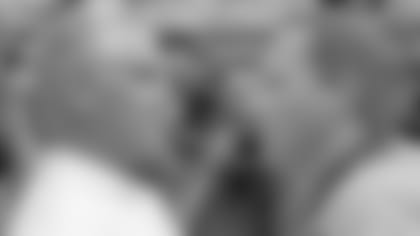 The respect they have for each other's families is vast. The first head coach Mike Brown hired four months after his father died was David Shula, Don's oldest of five children. Don Shula played for three NFL teams in the '50s, went 3-0 against the Paul Brown-coached Bengals in the '70s and won his 300th game in the '90s. But he knew where it began.
"I always said he brought teaching into coaching," Shula said of Paul Brown during a 2014 interview with Talk of Fame Network. "He brought the classroom into pro football. He not only wanted you to be physical, he wanted to make sure you knew what you were doing and had a plan as to how you were going to get it done. He was ahead of a lot of old-time coaches who (believed) if you to beat them up physically (you) were going to win the game. He taught you how to do it."
So did Shula. The year after he went unbeaten with the No Name Defense, the 12-2 Dolphins began their Super Bowl defense holding the Bengals to just 194 yards with a now very familiar defense in the first round of the AFC playoffs during a 34-16 win.
"We thought our running game could beat them," said Bob Trumpy as the Bengals' great four-time Pro Bowl tight end recalled Shula on Monday. "The way Essex Johnson ran the sweep and if I could get the block at the point of attack. But he got hurt on the second or third play and we had no one with Essex's speed and pass-catching ability and they zoned us everywhere and made sure I couldn't get down field and Isaac (Curtis) couldn't get down field.
"No one will say it, but that was a great coaching staff," Trumpy said. "Bill Arnsparger ran that defense. He started the 53 defense with a three-man front named for Bob Matheson (a linebacker who wore No. 53). They were the first ones to run it and it was a big reason for their success."
Trumpy already had a lot of respect for Shula by the time he started covering the Dolphins as NBC's award-winning analyst.
"Shula was one of the last of the emperors. (Dolphins owner) Joe Robbie had nothing to say about that team," Trumpy said. "It was all about Shula. Those guys don't exist anymore."
During a 1992 production meeting in Shula's office he was cleaning out for the move to the Dolphins' new practice facility, Trumpy saw Shula reach into the top left-hand drawer of his desk when something reminded him of his seven seasons in Baltimore. He pulled out one of the famous wrist bands he decided to put on Colts running back Tom Matte to help him with the plays while quarterbacking two play-off victories in 1965.
"This is what, 25 years after that? I couldn't believe he still had it," Trumpy said. "I said, 'No.' He said, 'This is the most important material in my coaching career. If it didn't work, I would have been out of work.' That's something Paul Brown would have done."
That wasn't the first time Trumpy saw Shula's bottomless memory. The last touchdown catch of Trumpy's career came on Nov. 20, 1977 and beat the 7-2 Dolphins, 23-17. Trailing, 17-16, with 2:35 left at rainy Riverfront Stadium, the Bengals ran a triple pass. A reverse, a fake and, boom, Trumpy grabbed a 29-yarder from quarterback Ken Anderson that turned out to keep Miami out of the playoffs. The Dolphins finished 10-4 and tied the Colts for the AFC East title but didn't survive the tiebreaker.
"The first time I broadcast a Dolphins game, it had to be '81, '82 or '83, Trumpy said. "I walked in and he said, 'Trumpy, you and that reverse pass in the rain in Cincinnati. That kept us out of the playoffs.'
"I was laughing. The rest of the production crew was laughing. He was not laughing. That whole first meeting he sat there with that Don Shula jaw looking at me about 50 times. Every time he saw me, he'd say, 'Trumpy, you and that reverse pass.'"
But go back to even before that. Go back to that Bengals-Dolphins playoff game in 1973. Paul Brown's prized rookie wide receiver Isaac Curtis, the Isaac Curtis of nearly 19 yards per 45 catches who blew the top off Xs and Os all year, was held to one catch for nine yards as Shula's defenders manhandled him all the way down and across the field.
"I think they got that from Pittsburgh. They watched how the Steelers covered Isaac," Trumpy said.
Paul Brown, a member of the league's competition committee, emerged from the next spring's NFL meetings with a new rule. Defenders couldn't touch receivers down field.
That year the owners eliminated the cutting and roll-blocking of receivers downfield and restricting the defense's contact with players eligible to receive a pass.
"They are already calling these the Isaac Curtis rules," Brown said shortly after the 1974 vote. "When we played the Dolphins in Miami last year, they cut Curtis down consistently. I don't think he ever got five yards downfield. But this rule wasn't put in just for him. It was put in to make the game exciting."
Shula was named to the committee two years later and even though the Dolphins lived on the run and their great offensive line, Shula, the defensive tactician, and Brown, the offensive genius, agreed the game should be opened.
"The two of them were involved in changing the rules that changed the pass offense," Mike Brown said. "The chucking rule by defensive backs kept them from chucking the receiver all over the field and allowed the receivers to perform. It also opened up the way the offensive linemen were allowed to use their hands. Those two things opened up the pass offense and made the games more open and exciting.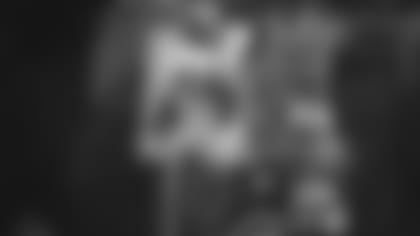 "They were in basic agreement. My father probably argued for a shorter carry by the defensive backs and Don wanted a little more. But they all came together. The package as a whole changed the game and improved it. They were instrumental in that. They knew the game. They were coaches and their say in those areas carried weight."
After following Don Shula for seemingly his entire life, there always seemed to be one constant along the way.
"My father always respected him," Mike Brown said. "He held Don in the highest regard. And he had him as a player and coached against him.
"I think they had a mutual respect."