The Bengals play the Browns for the 91st time in the regular season Sunday (they actually played four pre-season games early in the rivalry) and when they tee it up in Cleveland (1 p.m.-Cincinnati's Channel 12). It will still mean something like it did when Paul Brown told you it was Browns week with the sizzle in his step.
(No Bengals-Browns week is complete without Bengals radio analyst Dave Lapham's play-by-play of Brown's icy parking lot confrontation with the man that fired him after 17 Hall-of-Fame seasons as Browns head coach, Art Modell, before one game in Cleveland).
It's different, of course. P.B. and Modell are gone. The Bengals leading rusher (Joe Mixon) and leading tackler (Jessie Bates) were born in the late '90s during years Cleveland didn't have a team in the league. Bengals president Mike Brown, Paul's son who counts the '48 Browns as his favorite team the only way a 13-year-old can, sees the Ravens as his old team since they're the team that moved from Cleveland to Baltimore. The Bengals routinely played the Browns with something on the line for both in December, but they haven't finished with winning records in the same season in 30 years.
But then, some things never change. A deposed Browns head coach returning to Cleveland on the Bengals sideline is hogging all the headlines. Even the youngest Bengals know how their team sprung out of Paul Brown's firing in Cleveland seven decades ago as if this is 1973 because director of player relations Eric Ball shows a video to every rookie class in the spring.
"It's history and they should know it," says Ball, a Bengals running back who won the last Battle of Ohio P.B ever saw with a TD catch in the last seven minutes of the 1990 season to win the AFC Central.
Veteran tight end C.J. Uzomah, who listens in Mike Brown's introductory training camp meeting, knows the story.
"How he was forced out and came here," Uzomah says. "I'm pretty sure it's something they've gone over every year. How our organization came to be. Yeah, it's a great story. You don't see that. Same state. Same division. Essentially the same color. Orange. It's crazy."
Know the story? Isaac Fisher Curtis, the greatest Browns-killer of them all and the prototype of the 21st century wide receiver spawned in the 1970s Riverfront Stadium lab of Brown and Bill Walsh, can still hear P.B. during a Browns week. He didn't pull players over to the side to talk all that often, the way Curtis remembers it. He was pleasant but proper and that meant he let his assistants coach while he guided the team he built out of heartbreak in Cleveland.
If the Browns were his namesakes, the Bengals were his godsends. Maybe this week he would linger with the position coaches just a little longer. Maybe he would emphasize a point Walsh, the offensive guru, had just given quarterback Kenny Anderson before checking out his sleek first-rounder from Cal that autumn of 1973. He might sidle up to Curtis and say, "We need a big one from you this week," before moving to his appointed rounds.
And, boy, did Curtis ever give him big ones against the Browns. He scored at least one touchdown in his first six games against them. While he scored a total of 12 touchdowns in The Battle, he averaged 18 yards per catch over 12 years the Bengals went 14-9 against some very good Cleveland teams when he was in the lineup.
(With A.J. Green and Tyler Boyd out, the 68-year-old Curtis says he can't give them any snaps, just advice. "Maybe a quick-out. As long as I'm going out of bounds.")
"There was no other team he wanted to beat more in the NFL," Curtis says. "It always meant a lot to him. How we looked, how we prepared for every game. But you could see him take it to a different level when it was Cleveland Browns week. He didn't talk about it all that much. But the intensity around Spinney Field snap, crackled and popped."
He never really mentioned the firing, Curtis says. But everyone felt it. Like the coaches. Maybe especially the coaches.
"We always had a good game plan against them and Kenny and I always seemed to click." Curtis says. "I think a lot time they played a lot of man and they just weren't able to hold us down playing that much man. So we had a lot of success."
You know that rule that prohibits defensive backs from putting hands on receivers more than five yards down field? Call it the Isaac Curtis Rule. Brown a member of the NFL competition committee, insisted on it in the mid-1970s because Curtis was getting mauled. It's the only way they could stop a guy fast enough to nearly be an Olympic sprinter in '72 and so gifted he could catch TD bombs with either hand running down the sideline in consecutive quarters. Which Lapham says he saw him do.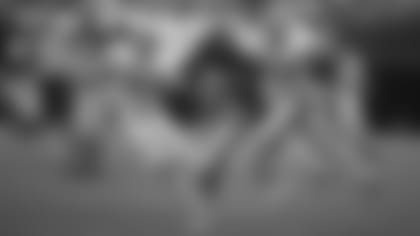 Kenny Anderson will always tell you Curtis was P.B.'s favorite because he destroyed Cleveland by simply looking at them. Anderson likes to tell the story that it wouldn't be out of the ordinary that they would be practicing and look over and see Curtis resting on the sidelines because he thought maybe he might have felt a twinge in his hamstring and Brown told him to take as much time as he needed.
Maybe a bit embellished. Maybe not. But certainly what's not apocryphal is that Curtis thought he was going to end up with the Browns. This was a different time so when he went into the 1973 draft, he had not talked to anybody from Cleveland. Or from the Bengals, for that matter. But a former Browns player, John Wooten, dabbling as an agent before heading into a front office career, expected the Browns to take Curtis with the 16th pick in the first round.
But the Bengals had the 15th pick and when Walsh called Curtis in his San Diego apartment to tell him he was going to Cincinnati, he asked him how soon he could get to town.
"I told him as soon as he sent a ticket," Curtis says. "I was a poor student."
The story seemed to be confirmed when the Browns, robbed of Curtis, drafted Arizona State wide receiver Steve Holden at No. 16. How about that for a Franchise What If right there with The Drive and The Fumble? Holden caught 62 balls for four touchdowns during four seasons in Cleveland and actually ended his career in Cincy in the 1977 season when he came in to provide insurance for, naturally, the banged-up Curtis.
"I couldn't have gone to a better place than Cincinnati," says Curtis, who joined future Hall-of-Fame receiver Charlie Joiner and a veteran toughie named Chip Myers. "You had Bill Walsh, Charlie Joiner, Chip Myers. Remember, I was a year from moving from running back. I was a young wide receiver learning."
Meanwhile, Curtis scored four touchdowns in his rookie season against the Browns in those typically tight first AFC Central tractor pulls. In the next-to-last game of the season, the once 4-4 Bengals were suddenly 8-4 heading into Riverfront against the 7-3-2 Browns. Curtis single-handedly wrenched control of the division with touchdown catches of nine, 70 and 20 yards in the first half on his way to 117 yards on five catches in the Bengals' 34-17 victory. They won the next week, the Browns lost and Curtis was headed to the first of his four play-off berths. If they hadn't invented the zone yet, the Browns would have after that game.
But Curtis' first accolade came the next day at Spinney. He can still hear it. Now, Curtis can do a pretty mean Paul Brown imitation. Maybe not as good as when Ken Riley mimics how Brown hissed to him after a draft with a smile, "Kenny, I'm trying to replace you," but very good just the same.
Brown approached him and Curtis says, "When he talked to you he didn't say much, but sometimes with his voice you could tell what he meant. He just came up to me and said, 'That was something special.'"
Curtis understood what it meant. He had arrived.
"You had to earn his respect," Curtis says, "and I think that's when I earned his respect."
That's why Bengals-Browns still means something. And why they teach it every spring.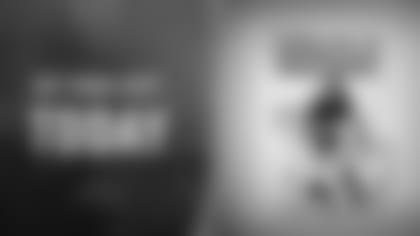 Now through December 31, save 30 percent on "This Day in Bengals History" when you purchase the book at the Bengals Pro Shop or online at Bengals.com/Book.