To the Cincinnati Bengals,
First off let me tell you, whomever may be reading this, I'm a Los Angeles Rams season ticket holder. Now we can begin.
Congratulations on an amazing season your team had, winning the AFC and a trip to the Super Bowl!!! Well done. Great game.
The reason I'm writing this letter is to say how impressed I was with how fans of the Bengals not only represented their team, but their city.
I've had the fortunate experience of seeing many NFL games at SoFi Stadium cheering for my Rams, but also seeing on full display how fans of other teams behave in an opponent's stadium. Sadly, I more often than not saw pretty disturbing behavior and antics not worthy of proper human etiquette outside a stadium and certainly not inside one. NOT Bengals fans. The fans that traveled from Cincy were amazing. I engaged with numerous Bengals fans starting in the parking lot, to the pre-game activities outside the stadium, pre-game waiting for the game to start, to finally watching the game.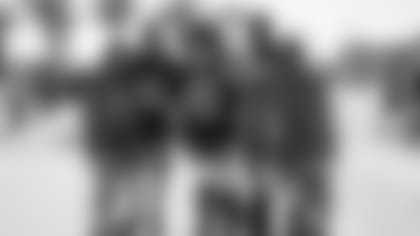 I have never experienced such nice, kind, polite fans of the opposing team ever at a Rams game.
I saw tears in Bengals' fans eyes and facial expressions that they couldn't believe they were at the game and inside SoFi Stadium, a wonder of architecture that as residents of L.A. we take for granted.
I saw, listened, and became friendly with so many Bengals fans who were always open to conversation about football, the season, how they got tickets, how long they are staying in L.A. and of course our famous traffic.
I was shown pictures and videos of their kids on their cell phones screaming 'Who Dey' and even pictures of the view of their seats at Paul Brown Stadium.
And it was EVERY fan of the Bengals. I couldn't believe it, just so nice.
Even after the game, countless Bengals fans shook my hand and offered congratulations when the game ended. What? You want to shake my hand? You just lost the game. I was taken aback. Didn't matter to Bengals fans, they showed absolute perfect sportsmanship and displayed such courteous behavior I will never forget.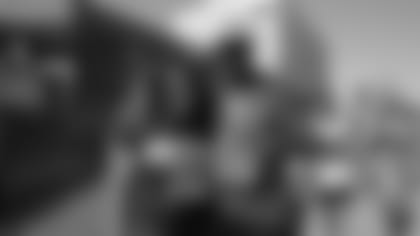 My Super Bowl experience was fantastic not only because my team won the game, but watching the game with Bengals fans made it all the more special. I sincerely appreciated that.
Hats off and much respect for your fans and your city. I only can wish that more opposing fans that come to L.A. are as great as yours.
My second favorite team in the NFL is now the Cincinnati Bengals.