It's as if the names have been changed to protect the innocent interlopers that have yet to play in one of the NFL's more compelling, draining and flat-out physically punishing rivalries when Monday Night Football (8:15-ESPN, Cincinnati's Channel 5) is the stage for the newest chapter of the ancient series.
Since 2005, the Steelers have had four hits in this series that were basically outlawed the next offseason. A few years ago the great Steelers linebacker Ryan Shazier tragically suffered an injury on an inadvertent hit in this game that he is still trying to come back from.
Both of them are 0-3, but the Bengals are still running on the adrenaline of new infused by a head coach younger than Ben Roethlisberger and an offense that teases with inconsistent flashes.
"I don't think you see many teams that are 0-3 that have the optimism and excitement we have," said tight end Tyler Eifert before Thursday's practice. "Hopefully we can put it together sooner rather than later, but when we do, you remember that I said it and you'll go, 'That's what he was talking about it was supposed to look like.'"
So it's the 100th meeting but it might as well be the first, when the Bengals' Paul Brown matched wits with one of his pugnacious former players in the Steelers' Chuck Noll. In that first game the Bengals had 282 yards, the Steelers 281 but they forced three turnovers as the student won. Three weeks later the Bengals picked Terry Bradshaw three times among their four interceptions, two of them belonging to Lemar Parrish, and The Master won in Cincinnati's seven-game winning streak that clinched the first AFC Central in 1970.
The rivalry was off and maybe not flying, but definitely grinding.
"I imagine so," said Bengals left tackle Andre Smith when asked if he expected the same old same old even though the rivalry is revamped. "Because it's been the same since forever."
It's the first Bengals-Steelers game without the injured Big Ben as the Pittsburgh quarterback since Nov. 30, 2003, which was Bengals head coach Marvin Lewis' first victory over the Steelers. Jon Kitna's 18-yard laser to tight end Matt Schobel with 13 seconds left gave the Pittsburgh-bred Lewis the win at Heinz.
Now here comes Bengals wide receiver Tyler Boyd, who grew up in the Pittsburgh enclave of Clairton, Pa., before sharing Heinz Field with the Steelers while playing at the University of Pittsburgh. If there's an early favorite for Bengals MVP, it's the assembly-line reliable Boyd, fourth in the league in catches and tied for sixth with third-down catches .
Same storylines. Just different names.
"At the end of the day, it's still Steelers-Bengals, so it will be a hard, physical battle no matter what," Boyd said before Thursday's practice. "We are in the same division. We are competing against each other to get to the playoffs, so I still believe it's going to be the same game."
No villains without Vontaze Burfict or Antonio Brown. No superstars that have taken over games like Le'Veon Bell and A.J. Green. No Lewis, the winningest coach in Bengals' history. No Mike Munchack, the assistant coach that got the Steelers offensive line on track and back into the postseason.
But there are guys like Bengals slot cornerback Tony McRae, the guy in the spotlight of the latest twist in the saga, last year's final-drive 28-21 victory for the Steelers at Paul Brown Stadium. It was McRae who ended up paying the price for a zero blitz call that resulted in Roethlisberger's stunning 30-yard TD pass to Antonio Brown with 10 seconds left.
And it was McRae who stood tall in front of his locker moments later to take the blame.
"You can name star players. But if they're out there, they can play. They probably just haven't made a name for themselves yet," McRae said. "And a Monday night game is the type of game you make a name for yourself. They're still the Steelers and we're still the Bengals … It's not a new chapter. It's still a rivalry."
Much is made about how the Bengals have lost eight straight to the Steelers and how they are 19-31-1 since the nightmarish Wild Card loss ended the 2015 season on a fumble that turned sweet tears bitter. But Eifert dismisses any thoughts of a mental block or a hangover from one of the toughest losses in franchise history.
After all, he is one of just four offensive players left from that night that are playing Monday, along with Smith quarterback Andy Dalton and running back Giovani Bernard. Same on defense. Four guys. Linemen Geno Atkins and Carlos Dunlap and defensive backs Dre Kirkpatrick and Shawn Williams. Add punter Kevin Huber and Clark Harris, and that's just 10 guys on the roster left from Jan. 8, 2016. And throw in new head coach Zac Taylor, who'll honestly tell you in the midst of the weekly preparation he doesn't even know what day it is, never mind some game four years ago that had nothing to do with him.
Now, they've got more guys that watched it than played in it.
"It was outright physical. Guys trying to go out there and destroy each other," Boyd said. "It was crazy for me to watch it. It showed me like, ah yeah, every time the Bengals and Steelers play, I can see why they call this the rivalry game and they say whoever the most physical and toughest team is always wins."
As the roster turns, so does the day.
"I don't think it's that game," Eifert said of what's happened since. "Players come and go. It's not the same team. There are injuries and that's no excuse. We just have to get back into the groove. You can't ask for more talent on the offensive side of the ball."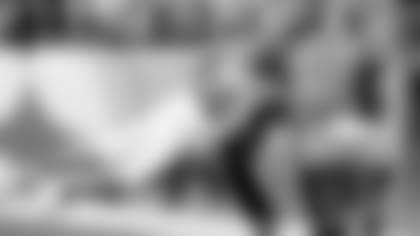 Indeed the more pragmatic reason for what has happened since Jan. 8, 2016 is that Eifert and Green have missed a combined 50 games. But Eifert is back, Green is close to getting back for an AFC North push and Smith is talking about how they can win in Pittsburgh.
"AFC North football at its finest. Two really good teams that don't think they should be 0-3. It's going to be a really good game," Smith said. "Not executing when it counts the most. That's been our Achilles' heel back in the past. But this is a new day. A new team. A new leader in Zac. We're doing some really good stuff on offense. We just have to compete and execute."
Smith can take you on a nice tour of the rivalry starting with his first one 10 years ago at PBS.
"We won on a touchdown by Andre Caldwell," Smith said of the four-yard TD catch with 14 seconds left.
He was hurt for that one, but played in the next one six weeks later at Heinz. The War of 18-12 the Bengals won in a game that had barely 500 yards of combined offense where Bernard Scott scored the only touchdown on a kick return and the Steelers got a huge 15-yard flag when James Harrison swung at Andrew Whitworth.
"I remember that. It was bananas," Smith said. "That game was physical. A lot of fun. It reminded me of playing in college in the SEC. Two class organizations that really want to win."
One of those Monday nights against the Steelers was a coming out for Bernard, when he skated to his first NFL touchdown on a 27-yard pass that helped the Bengals win the 2013 PBS opener, a huge win that got them to 1-1 and began the run to the division title.
"It was cool. I had my family here, so it was obviously a big moment," Bernard said. "I didn't know about the magnitude of the game. I was just worried about making plays … As far as being here in Cincinnati, I didn't know about the rivalry between the two teams. At the end of the day, every AFC North team is a rivalry for us. We know what the division means to us. That's the way to the playoffs."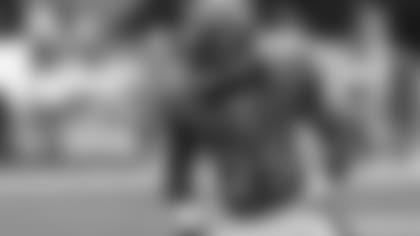 It was Bernard who was knocked cold in that Wild Card Game by Shazier on one of those hits that got outlawed, another twist. He's probably carrying the ball at the end and certainly not fumbling.
"One of those things. Bad hit. Took it on the chin," said Bernard as his team begins to turn the other cheek. "Didn't feel too well after. They made a new rule out of it. Just looking for player safety out there.
"The big thing is AFC North football. That's all that matters. We don't care about who the quarterback is. We don't care about this or that. It's AFC North football."
So it's a new chapter in an old story with some familiar characters. It was Williams who made the last win over the Steelers possible in the fourth quarter when he snatched back a loss at Heinz on Nov. 1, 2015 with an acrobatic interception on the sidelines that led to the go-ahead score.
"They still have the same system. Still have the same brand of football," Williams said. "They're going to give you what they have. They're tough up front. They're going to run the ball. They still have a playmaker in JuJu (Schuster). They have (running back) James Conner. Both are Pro Bowl players and they have some young guys stepping up playing good football. It's all a new team for both parties involved, but it's still the rivalry."
Only the names have been changed.