The Bengals had a dress rehearsal last Thursday night in Washington for their dress rehearsal this Thursday night (7 p.m.-Cincinnati's Local 12) against the Giants at Paul Brown Stadium and like head coach Zac Taylor told them after the 23-13 victory over the Jay Grudens, they have to raise their standard. Certainly they can't have 12 penalties on 90 yards Sept. 8 in Seattle.
But here's what the flags couldn't cover up:
_Four of their top six draft picks, tight end Drew Sample, middle linebacker Germaine Pratt, quarterback Ryan Finley and guard Michael Jordan, all played better than they did in the opener. That probably summed up the night for the team. If it wasn't spectacular improvement, it was steady.
_The defense played much better as the line continues to become a force, not to mention a very difficult cut to nine. Maybe now it has to be ten if they keep playing like this.
_Another reminder that special teams do win games, although you rarely see it as blatantly as the first two games of this preseason. Last Thursday the Bengals kicking game supplied the last ten points with rookie Tristan Vizcaino's 57-yard field goal and veteran punt returner Alex Erickson's 75-yard jaunt. Only five days before, two misplayed punts turned into 14 points during, you got it, a 14-point loss. Along with the defense, another area of improvement.
_The preseason is supposed to be about getting the players ready for the regular season, but it seems to be all about getting the officials ready to see which play-off game they'll throw into anarchy. You can't blame them. They've been handed a terrible rulebook that was made to react to social media instead of the game.
But seven penalties in the first 2:27? Really? No doubt the Bengals committed some legit fouls during the first quarter, such as right tackle Bobby Hart's false start, defensive lineman Andrew Brown's neutral zone infraction and linebacker Jordan Evans' face mask. But four holding calls in the Bengals No. 1 offense's first three series? Those flags basically wasted a game of preparation. But not if they were working on the second-and-20 package.
A look at the roster after the first two pre-season games:
Andy Dalton (9), Jeff Driskel (4), Ryan Finley (R), Jake Dolegala (R).
How can you fairly judge what Dalton could do when he had a second-and-20, third-and-11, third-and-14 and third-and-19?
But you can say that Finley, the Bengals' fourth-round quarterback, decisively outplayed Washington's first-round quarterback. You can also say after going 20 of 26 for 150 yards and throwing for two touchdowns, Finley went into Friday's games leading the NFL with 33 completions, 44 attempts and a completion percentage of 75 (with those of at least 21 passes), as well as being the league co-leader with three touchdown passes.
Time for a Kyler Murray check after two games: nine of 15 passing for 56 yards and no TDs.
The big difference for Finley between the first week of training camp and the rest of the way? The coaches say his footwork and getting into his throws.
As for Driskel, you may not be able to keep this guy off the roster. In the game The Experiment began, Driskel got them in field goal range as a quarterback with a hellacious run on third down in which he split two defenders as if he were a drafted running back. He started The Experiment on two snaps as a rush end on the punt return team.
It would seem if you made Driskel active on game day, he could serve as a package No. 3 quarterback, the fourth running back and sixth receiver while playing some phases on special teams. The only question is if they can teach and he can learn it in two weeks.
L-RT Andre Smith (11), G-T John Jerry (9), LT Cordy Glenn (8), RT Bobby Hart (5), RG John Miller (5), G-C Trey Hopkins (4), G Alex Redmond (4), C Billy Price (2), T Justin Evans (1), C Brad Lundblade (1), LT Jonah Williams (R), G-C Michael Jordan (R), O'Shea Dugas (R), G Keaton Sutherland (R).
Jordan is going to be the starter at some point this season at left guard. After his first NFL start against Washington they're trying to decide if he'll be ready for Sept. 8 and we'll get a pretty good idea Sunday when they line up for practice for this Thursday.
Word is they think Jordan had an overall good one against Washington but like all young players, he needs to be consistent. He had a false start, but he also impressed them with his power and how hard he played all 42 of his snaps. Once he got in 18 with the first group, he came back with the third and helped Finley get a touchdown.
But Hopkins moved seamlessly from center with the first group to left guard with the second group, and it was behind him and Price at center they generated the longest run of the preseason on running back Quinton Flowers' nine-yard run. If they're looking for steady, that could be the tandem they go with in the opener if Price's foot is OK.
Holding calls on Miller and Glenn in the first group looked to be questionable, but overall they haven't allowed Dalton to get hit in the preseason and that's a good thing. The back-up people continue to play well and they got plenty of work since tackle Kent Perkins retired and guard Christian Westerman left the team with reports he's considering retiring.
Redmond gets back into the back-up rotation Thursday when he makes his season debut as the Bengals continue to churn through various combos. The No. 2 tackles, Smith at right and Dugas at left, have yet to allow a sack and remember back to previous preseasons when the second half was a jail break?
Jerry continues to be interesting. He lined up at right guard on one touchdown drive and right tackle on the other. Also interesting is Dugas, an undrafted guard who has looked competitive at left tackle despite a penalty for a blind-side block on the last chaotic Hail Mary of the half.
They usually keep nine and you have to think they keep at least that with the Jonah Williams injury. If they think Dugas is the best back-up left tackle after he led the offense with 57 snaps Thursday, would they keep four tackles? Maybe they can with the versatility of Hopkins and Jerry in the interior.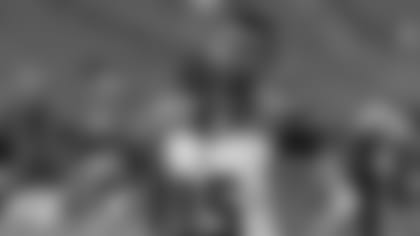 A.J. Green (9), Tyler Boyd (4), Cody Core (4), Alex Erickson (4), John Ross III (3), Josh Malone (3), Auden Tate (2), Hunter Sharp (1), Ventell Bryant (R), Stanley Morgan (R), Damion Willis (R)
Pretty good scrum, eh? A real scramble behind Green, Boyd, Ross and Erickson. Probably three more spots are available and after everyone made a play last Thursday, they're all grinding. But throw in the Driskel thing. Is he one of them? Hard to see that at the expense of one of these guys. It's hard to see them cutting the cord on Malone (speed) and Core (special teams), but Tate and Willis keep making plays. There's only one sure answer. It's going to be decided in the next two games because no one except maybe the top four are getting the pre-season finale off.
Giovani Bernard (7), Joe Mixon (3), Quinton Flowers (1), Trayveon Williams (R), Jordan Ellis (R), Rodney Anderson (R)
Joltin' Joe looked to be in mid-season form on his first carry of the season. Just as good as his Oklahoma soulmate Adrian Peterson as they traded big runs in the first series. Just ask Washington cornerback Josh Norman, who wanted no part of The Joltin' on a 14-yard run to the right perimeter negated by what looked to be a curious holding call on tight end C.J. Uzomah. Bernard had a three-yard run but for the second straight game the penalties prevented Taylor from getting a handle on the first offense's run game.
Injuries to Williams and Flowers showed what a warrior Ellis is as the undrafted rookie put on a nice show for the University of Virginia crowd. They're still waiting to get a read on the injuries, but Ellis gets a break anyway Thursday when Anderson makes his NFL debut. If Williams is OK and Anderson shows he's healthy off his ACL, this position is as set as any on the club.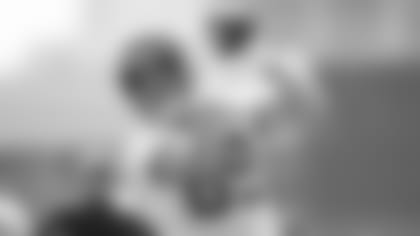 Tyler Eifert (7), C.J. Uzomah (5), Mason Schreck (3), Cethan Carter (3), Jordan Franks (2), Moritz Bohringer (1), Drew Sample (R)
The last men standing played well. Eifert had his one snap and could have kept running into the locker room when Dalton over threw him in the end zone. Uzomah had a rough night with three penalties on 17 plays, but with Carter, Franks and Bohringer injured, Sample and Schreck responded.
Sample had a touchdown, but his most impressive catch came over the middle when he had to contort his body to adjust. He still needs to get settled in the run game, but the more you watch him, the more you think about those tight ends from the Steelers and Ravens in the previous decade that were so effective.
The guys who were hurt should be back for Thursday.
LE Carlos Dunlap (10), T Geno Atkins (10), E-T Kerry Wynn (6), NT Andrew Billings (4), NT Christian Ringo (4), E Jordan Willis (3), E Carl Lawson (3), DT Ryan Glasgow (3), NT Josh Tupou (3), RE Sam Hubbard (2), E Andrew Brown (1), T Renell Wren (R), E Immanuel Turner (R), T Dare Odeyingbo (R).
They've been the best defensive position group all summer and last Thursday was no different. Hubbard got too far inside on Peterson's Hall of Fame jump cut, but that was the game's first snap and everyone settled down after that to play solid on that first unit. Hubbard, fast becoming a leader in the strong, silent Justin Smith-Robert Geathers mold, has been terrific as has everyone else up front.
Here's a question. Tupou, a back-up nose tackle coveted for his 350-pound size and strength, has played very well. He got a hand on one ball Thursday and almost turned it into a pick, as well as helping gum up the Washington run game on 3.3 yards per.
But so did the massive 6-5 Wren, the fourth-rounder making his debut with a defense-leading 43 snaps. He also got his hand on a ball. Wren is raw and all upside. Tupou is ready and relatively seasoned. Can they both make it with Atkins, Billings and Glasgow already digging in at tackle?
Wynn also made his Bengals debut Thursday and emerged as solid as advertised. He had a sack, recovered a fumble and had a tackle on special teams. Brown and Willis continue to flash. Willis had sack-strip and while Brown jumped offside on one play, he also drew a holding call splitting linemen on an interior rush.
The number is usually nine up here. But if they're going to keep their best players, could they keep ten. Another position where the last two spots or so will be decided in the last two games.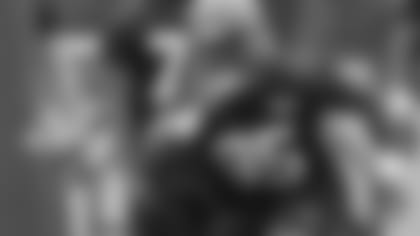 MLB Preston Brown (6), SAM Nick Vigil (4), WILL Jordan Evans (3), MLB Hardy Nickerson (3), WLB Malik Jefferson (2), WLB Germaine Pratt (R), SAM Deshaun Davis (R), SAM Curtis Akins (R), MLB Noah Dawkins (R), MLB Sterling Sheffield (R).
Pratt showed that mindset they love when he spent five days hearing how he had to show up and he did with three tackles, a quarterback hit and a near interception in 21 snaps. His most impressive play might have been the blitz in which he was hanging on Washington quarterback Dwayne Haskins, Jr., during that 55-yard TD fling. But Pratt showed good patience and timing as he picked his way through the line.
They're waiting on the rest of the rookies to take off as they mull a variety of options. They just haven't been able to get on the field with Dawkins (11 snaps Thursday), Akins (five) and Sheffield (three). Options are taking a look at the waiver wire or maybe go with ten linemen and five backers if you keep one of those ends that can double as a special teamer for coach Darrin Simmons and play a ton of nickel.
Or maybe see what happens the rest of the way. Davis, the sixth-rounder who had 16 snaps on Thursday, is small and trying to adjust his highly-regarded college instincts to the pro game. He's also feisty, passionate and came up with a sack in Washington.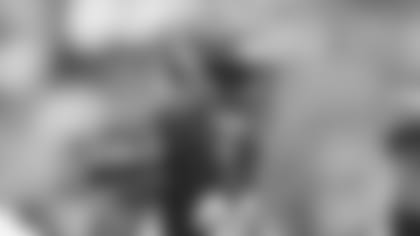 CB Dre Kirkpatrick (8), S Shawn Williams (7), CB Darqueze Dennard (6), CB B.W. Webb (6), CB Tony Lippett (5), William Jackson III (4), S Clayton Fejedelem (4), CB KeiVarae Russell (4), CB Tony McRae (3), S Brandon Wilson (3), S Trayvon Henderson (2), CB Darius Phillips (2), S Jessie Bates III (2), CB Davontae Harris (2), S Demetrious Cox (2), CB Anthony Chesley (R), CB Jordan Brown (R), S Tyree Kinnel (R).
They keep getting nicked back here. Phillips got dinged on Thursday and you hope that isn't serious because the No. 1 slot corner Dennard (knee) has shown no signs of getting back soon. But last Thursday's corners, Jackson, Webb and McRae, held up well. Henderson, a safety, looked to get beat on the 55-yard TD, but that was the only catch by a Washington receiver longer than 16 yards.
So at corner you've got Jackson, Kirkpatrick, Webb, Phillips and McRae. You wonder if Dennard is looking at PUP and when can Russell get back? They'd love for Harris to step up because he's so physically talented. The seventh-rounder Jordan Brown looks to still be adjusting. They ran him out there for just nine snaps after he played only a dozen in the opener.
Fejedelem could be back for Thursday, so you figure they're set at safety with Williams, Bates, Fej and Wilson. Cox, who had a tackle for a loss, always seems to make a play for the practice squad. Kinnel also was active Thursday and had a tackle for a loss.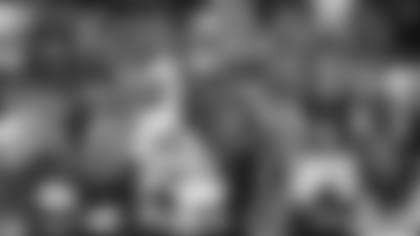 P Kevin Huber (11), LS Clark Harris (11), K Randy Bullock (8), K Tristan Vizcaino (R), LS Dan Godsil (R).
Vizcaino's bomb was extremely impressive and Bullock missed an extra point, but it's tough to say that means there's now a kicking competition. Moments before Vizcaino pushed a 46-yarder wide right, which he has done with frequency in training camp. No question the guy has a hellacious leg and maybe that would make them re-visit their 2017 decision when they opted for Bullock's veteran consistency over Jake Elliott's big rookie leg. But maybe what it means is Simmons has a young guy he can work with over the course of the season if they think Vizcaino is practice squad worthy.