By Adam Rank, NFL.com Writer
The Bengals and Marvin Lewis are giving it another go. Who saw that plot twist coming? I thought for sure they were going to split up like Jen Aniston and Vince Vaughn in "The Break-Up." Over the last couple years, Marv and the Bengals looked like one of those couples staying together for the kids. They looked miserable together. There was no heat. No passion. And then, all of a sudden, we got an Evite announcing they were going to renew their vows in a Las Vegas ceremony with an Elvis impersonator as the officiant.
But I'll be honest with you, Bengals fans. We've been through some rough times, you and me. I've always shot you straight, though. And my honest opinion here is ...
I don't hate this decision.
There is talent on the roster. Lewis has gotten you double-digit wins before -- and it's conceivable the Bengals could get back to the tournament after two playoff-free seasons. Now, it could continue the vicious cycle of him getting an extension and we're doing this again for the next five years. But for this season, it could work.
Here are five reasons why: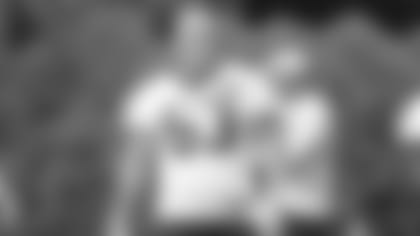 1) The offensive line won't be as offensive
Everything starts up front. If the offensive line doesn't get better, everything from this point on is moot. The Bengals made two moves in the spring that I really like for 2018. Getting Cordy Glenn via trade was enormous. He immediately legitimizes the line as an anchor at the left tackle spot. He's one of the best at his position. And I know the haters -- Steelers fans, amirite? -- will be all, "IF the guy can stay healthy." Which, no kidding. Thank you for letting us know how this works. You can say this about everyone in the league. ... OK, considering Glenn has missed 15 games over the past two seasons, I guess, um, that is a fair point. But if he's healthy, the LT spot is rock solid.
I also really liked the first-round pick of center Billy Price out of Ohio State. I actually had Price tagged to the Bengals in my draft preview. Watch out, Mike Mayock. Good for Cincy, getting a player who dominated in college ... before he got hurt at the NFL Scouting Combine, scaring some folks away. It's like walking into a restaurant with a "B" health rating. Sometimes you have to walk on the wild side.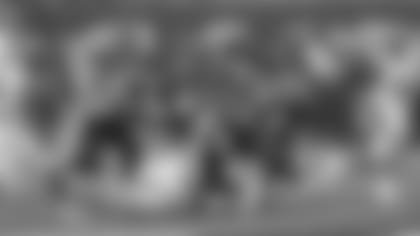 2) Belated returns from the 2017 draft class
The Bengals went hard on the offensive side of the ball early in the 2017 NFL Draft. Two huge swings. Two huge misses. At least in Year 1. But that's OK. The bold approach could pay off this year -- and beyond.
First, I liked the John Ross pick at No. 9 overall last year. He's so fast. I mean, like really fast. I know people like to say they're fast, but Ross really is. Following that selection, I remember saying -- over and over again -- that Ross himself might not put up huge numbers, but his mere presence on the field will open it up for A.J. Green and Tyler Boyd.
Then Ross played 17 snaps last year.
Shoulder and knee injuries hijacked his rookie campaign. So there is nowhere to go but up, right? Ross will now be the subject of the various summertime tropes, including a couple personal faves: "The best shape of his life" and "Regaining his form". In fact, those stories are already bubbling up. I'm here for it.
And then there was the second-round pick: Joe Mixon. Look, as I've stated before on NFL Network and elsewhere, I struggle analyzing this guy. That's just the truth. But in this piece, I'm tasked with assessing the Bengals' outlook for 2018. And on the field, Mixon offers a spectacular skill set. It wasn't really on display much last year, quite possibly due to injuries and poor line play. But the belief is Mixon will break out behind a much-improved front in 2018. That theory makes sense -- and it needs to be right for the Bengals to win. Still, Pro Football Focus tells me that he ranked 43rd (out of 53 qualifying backs) in yards after contact. He was 49th in elusive rating. Again, Bengals fans hope injuries and the line were the biggest problems, but Mixon himself has to be better.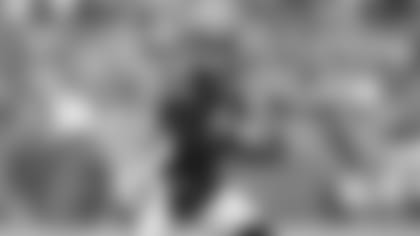 3) Andy Dalton is better than you think
The Bengals play 14 games in the 1 p.m. window, so that's great news! I know, I know: That was a cheap shot. But a narrative -- like, say "Andy Dalton crumbles in prime time" -- is at least somewhat rooted in truth, right?
All kidding aside, I like Dalton as a quarterback. He's developed into a typically-efficient passer who doesn't turn the ball over a lot. Yes, he had 12 interceptions last year, but that was uncharacteristic, considering he had 15 total over the previous two years. I mean, he's a good quarterback. And if his dad had been a middling quarterback in the NFL in the 1970s, people would overlook certain shortcomings.
And as an aside, I'm glad the Bengals have decided to go for it, resisting the temptation to spend a high pick on a quarterback and start over. Dalton is just 30 years old. He's led his team to the playoffs five times. What exactly are you looking for?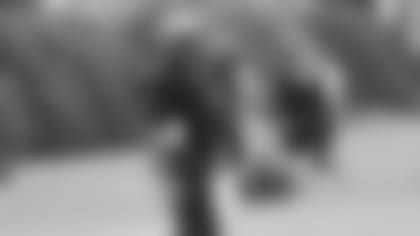 4) Teryl Austin brings a new feel to the defense
This defense clearly hasn't been the same since Mike Zimmer left for Minnesota in 2014. Zimmer's last three units in Cincy ranked seventh, sixth and third in total defense. Since then: 22nd, 11th, 17th and 18th. I see two big initiatives for Austin ...
First, get Vontaze Burfict on board. He's polarizing, but talented. And let's be honest: The Bengals can use a little bit of an attitude on defense. I mean, within the rules. But some attitude, for sure. In his final year under Zimmer, Burfict posted an NFL-high 171 tackles, three sacks and a pick. Still just 27, he hasn't come close to that kind of stat line since. Bring that guy back, Teryl!
Second, create some turnovers. The Bengals were next-to-last with 14 takeaways last year. Only the Cleveland Browns had fewer. So, you were like dead last among the real teams. Austin was really good at Detroit in this category last year -- the Lions finished third with 32. Getting anywhere near that amount would work wonders for Cincinnati's defense.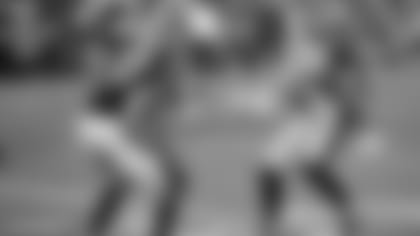 5) William Jackson has true shutdown CB potential -- just ask Antonio Brown
Jackson was great as a third corner for the Bengals, but he's ready to take the next step. Pro Football Focus had him as one of the highest-rated corners in the league last year. Quarterbacks had a passer rating of just 36.1 against him. The thing that should stick with Bengals fans, though, is how great he was against Antonio Brown. According to PFF, Brown was targeted seven times when covered by Jackson. AB had zero receptions. And there were four knockdowns.
This is the kind of stud the Bengals can anchor a defense around. And one of Austin's hallmarks is finding ways to get the most out of his defense. He's not the kind of guy to come and do the my-way-or-the-highway stuff that a lot of coordinators are guilty of.
The Bengals have a legitimate chance to reach the playoffs, whether most people realize it or not. And really, you'd much rather be that team everyone is sleeping on. Folks love teams like the 49ers and Bears this offseason, but everyone sleeps on the Bengals. Be cool with that. Because you have a legit chance. (Oh, and forgive me for saying games against you automatically equal two easy wins in the Steelers' piece. I have to say things like that. You know how their fans can be.)
Follow Adam Rank on Twitter @adamrank.