Not only is Sunday in Seattle (4:05 p.m.-Cincinnati's Local 12) The Dey new Bengals head coach Zac Taylor unveils the offense brought here to ignite the franchise, but it's also The Dey the crown jewels of one of its drafts are on display in a new showcase. This is the moment where the ample skills of running back Joe Mixon and wide receiver John Ross seem to meet the scheme that unleashes their megaton of potential.
"Just looking at it on paper, if you can get excited on paper, it says a lot about what could happen in real life," Ross said before Monday's practice. "I'm excited to see what Zac has in store for us. I'm pretty sure with the talent we have around here, we're just ready to put it all together and put it on the field."
Mixon, their second-round pick in that 2017 draft, has already cashed some of those promissory notes. Last season amid the chaos of season-ending injuries to A.J. Green and Andy Dalton, Mixon stepped up and became the heart and soul of the team with the Bengals' first AFC rushing title. But with an average of 15 carries and 17 touches per his 28 NFL games, there's a gnawing sense he can do so much more with just a little more opportunity.
He gets it. He feels it. Taylor has brought in a Rams playbook Mixon has ogled on film, even before Taylor arrived. Over the course of the same seasons, Rams running back Todd Gurley averaged 18 carries and 23 touches per game. But there is also that 4.8 yards per carry, compared to Mixon's 4.3. And there is the myriad of play-action passes based on a bell-cow running game.
"With the opportunity that Coach Taylor and this offense brings, we're going to showcase what I can do and I feel like it's a lot," Mixon said. "(The offense) is going to go off the run. I just have to make that happen. I watch all (of Gurley's) games and highlights. It's exciting to see how they use the running back. Especially how Coach Taylor harps on the running back. Like I said, the load. I just have to be ready for the conditioning part of it because if my conditioning is good, I'll be good. The opportunity is there. I just have to make it happen when the time comes."
You know how much Taylor values running backs because we've hardly seen Mixon and his partner in grime, Giovani Bernard, in this training camp. Heck, he treated them with kid gloves in the spring, too. Mixon ran it just twice in preseason and only because one got called back. Bernard ran it four times. Mixon senses he's going to be used more than ever as a pro. (And Bernard should, too, finally, as a frequent receiver.) Mixon keeps referring to "The Load."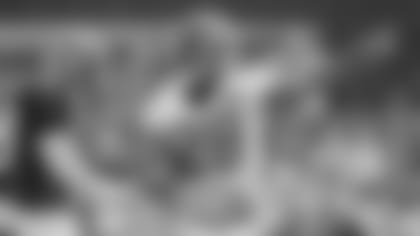 "For sure and I hope (used) in different ways than I was before. Just to showcase that I can do everything. No matter how I get it. Coach Taylor, I'm sure he's going to drop the load on me. If he doesn't, I'm sure there'll be guys who will step up in big ways that we'll need them to. At the end of the day it's up to me to be in that good condition and be able to handle the load. The load is not easy but at the same time you have to be ready and prepared and I feel more than ready and prepared for what's coming."
While Mixon has realized a chunk of his potential, Ross is still molding that ball of clay looking for the masterpiece that was projected of him with the ninth pick in that '17 draft, a day and a round ahead of Mixon. Injuries, like the severe hamstring that wiped out his training camp until eight days ago, have kept him from developing his game-breaking speed.
Even his stats, like his speed, are tantalizing. He's got just 21 career catches (all last season) and seven touchdowns. But last season he had fewer receiving yards than Mixon and Bernard and the man who set the NFL scouting combine 40-yard dash record is still seeking his first NFL catch of 40 yards.
But the hamstring feels good and so does this new scheme. Better yet, his confidence sounds like it is now in tune with his adrenaline.
"You know what? I told Andy the other day I just feel like I have another gear. And he's like, 'You look super fast,'" Ross said. "And I'm just like, it's crazy because I feel like I have another gear. I don't know when it will kick in. But I think it's a thing where it has to happen … For example, like the combine. I don't like to compare those two, but my trainer told me when your adrenaline's going, things change. I feel like it's one of those things like my first game back off my ACL surgery in college … I thought I was overthrown, but that adrenaline kicks in and you take that extra gear and you catch up to the ball. I think I'm going to have one of those moments this year. Some things, you feel."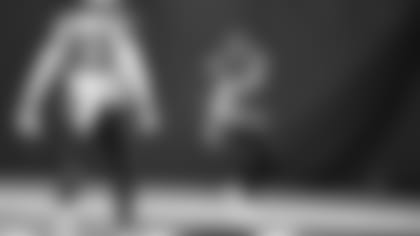 If Mixon has been watching Gurley, then Ross has been his watching his Rams teammate that has been compared to him the most, Brandin Cooks, and his 80 catches from last season. Not only that, he's been watching all his receiver mates in a preseason he and Green didn't play and yet the Bengals finished second in NFL pass offense.
"We have that film. It's obvious they do a good job of not even getting the ball to someone who plays like me, but getting the ball to everybody," Ross said. "How well they put guys in situations to succeed. It was a no brainer for me to be excited about this opportunity."
One of the things that Ross has been trying to improve on since he came into the league is tracking the deep ball. But he feels like the versatility of Taylor's offense doesn't pigeon-hole him as a speed guy. He's encouraged by one of the starting receivers in Sunday's game. In his third year, Tyler Boyd went from 225 yards to a 1,000-yard season and a $10 million per year extension.
"There's a lot of things I feel like I do well and I'm pretty sure they feel like I do well because it's not so much as just running down the field or clear this guy out," Ross said. "It's a lot of different things that I can do. And the way that we're moved around in this offense, I'll be able to showcase a lot of that. I just feel the same situation that Tyler had his first two years … I feel like with a chance for me to showcase that and get an opportunity that he did, I'm going to be able to do some of the same things."
Funny how this all works out for both guys. The scheme is to be unveiled in Seattle, the home of Ross' University of Washington. While in school he met Seahawks quarterback Russell Wilson, gaped at his "cannon," and sat amid the thunder of CenturyLink Field.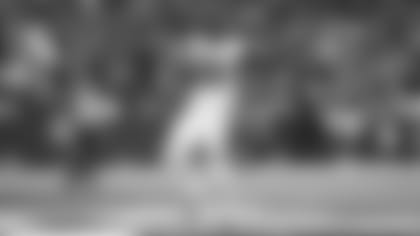 "That's where I spent my college career," said Ross of what the trip means to him. "It's going to be pretty fun. I know how loud it is. I've been to a game there before. It's ridiculous. I always wanted to play in that stadium. The year before I was there my school was playing there because our stadium wasn't ready. I just remember watching games and see how crazy it gets."
And it's the first NFL game Mixon is teamed up with his old college backfield mate, all-time Oklahoma rusher Samaje Perine. The 5-11, 233-pound Perine arrived Monday off a waiver wire claim and immediately lockered next to Mixon. Mixon and Bernard are the horses this season, but Perine figures to dress Sunday as the third back in case someone needs a rest.
"My dog, he runs hard, he'll run downhill," Mixon said. "We complement each other well. When we were in college, they called me 'Lightning,' and him, 'Thunder.' He's got vision and he can go a little bit. He's not easy to bring down. I think he'll fit in very well in this offense."
That's what everybody is counting on. Especially a couple of crown jewels.
"Coach Taylor, he does a great job in what he does and how he utilized his running backs. I'm definitely fortunate to be in this offense and a part of what he does," Mixon said. "The workload that I had in the preseason wasn't particularly the same with the other guys. They got the pounding and all of that. But at the same time, I was doing other stuff to get ready for that so when week one comes, which is now, it's going to show."