Bengals president Mike Brown, who advised his father six decades ago to make his comeback in Cincinnati and then three decades later decided to keep his team and family on the riverfront in a new stadium, would rather be in no other place this last week of July.
He turns 88 next month, the day before the Bengals' Aug 11 preseason opener against the Packers at Paycor Stadium, but he may as well be the seven-year-old who rooted his father to a national championship at Ohio State.
"I want it to be like it's been the last two years. When it's lifted up the whole city. It was fun," said Brown, a man of tradition following through on another one as he chaired Monday's training camp media luncheon that annually heralds Wednesday's start of practice and his state of the Bengals union.
"You could walk around town and you could feel it. People wore Bengals stuff. They talked about the team. They were happier. And did I like that? I really like that."
Brown also likes this team. His goal is to win it all and after Joe Burrow has led them to the last two AFC title games and AFC North championships ("which we've never done"), he knows, "we have a shot."
"We've got an excellent coaching staff. Zac's (Taylor) a great head coach. We have good players. Our quarterback is an exceptional player," Brown said. "We'll see where it goes this year. But it would be fun if we could put it together."
They asked him if he can visualize holding the Lombardi Trophy after winning the Super Bowl. The man of tradition is also one of habit.
"It's the fact that I probably am different. I'm not looking for accolades. I want the team to be awarded," Brown said. "And if I were handed a trophy, I'd have it for about two seconds and then I'd hand it to Zac. And then Zac would do whatever he did. I would like that two seconds. I don't care so much about stuff like that as I just actually want to get it done. I'll know and remember when it's done. And that's the lifetime ambition."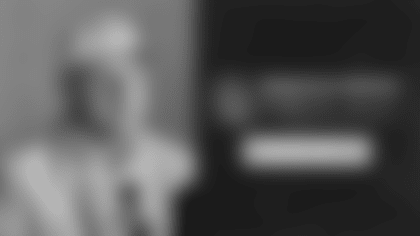 Bengals Booth Podcast: Back In The Saddle
It's the "Back In The Saddle" edition of the Bengals Booth Podcast as broadcaster Dan Hoard takes a look at eight key questions heading into training camp with comments from Mike Brown, Duke Tobin and several members of the coaching staff.
It's an ambitious 88th year. The Bengals are in the throes of negotiating two lifetime deals, an extension for Burrow and another stadium lease with Hamilton County. The heavy lifting for both is done by his daughter, Bengals executive vice president Katie Blackburn, but Brown is involved enough to quietly abstain from commenting on both.
"I have bound myself not to talk about Joe's contract. I don't think it's helpful for the negotiations," Brown said. "The other side has made the same commitment and they have not broken it. That one comes close. I could answer that and they might think that is talking about the negotiation so I'm going to beg off."
Same thing with the lease.
"Just like Joe. It's an important discussion and negotiation," Brown said. "We have to have a lease. We don't own the stadium, the county does, and we want to stay here.
"So believe me, we aren't looking to run off. But we have to have something that works for us and works for our fans."
It's pretty much the same deal with keeping the winningest Bengals team in history together. Burrow is in the fourth year of what amounts to a five-year deal. Two-time 1,000-yard wide receiver Tee Higgins is in a contract year. Two-time Pro Bowl wide receiver Ja'Marr Chase has his next year.
"I don't know how these pieces are going to fit just yet. We have a pretty good idea of how much we have to spend, how it's accounted for in the cap," Brown said. "We don't know yet where these other deals are going to end up. But we know that we will be pressed to fit them all in. We hope to fit some of them in."
Brown has no problem talking about the deal they have made, the re-structuring of running back Joe Mixon's contract that reportedly lowers his salary cap number in an attempt to get those other deals done.
"We thought if we had a little more room it would help us with other situations. Joe understood that," Brown said. "He handled himself well. I like Joe. I think he's a good player. He has been here and been an important player for a long time and we asked him to step up and help us with the overall situation we have and he did."
Another of Brown's lifetime ambitions has been to hand off the family business to his children and grandchildren and he's thrilled with how Blackburn and her own two daughters have taken on the day-to-day operation. It has made him nostalgic for the mid-1990s, when Katie Blackburn began taking over the bigger deals as the club staged training camp at Georgetown College in Georgetown, Ky.
"I like to think back when I let Katie do her first contract and how excited she was and she ran over," Brown said. "We were in adjoining townhouses down at Georgetown. And, to me, it was funny to see her because she was so worried about this part or that part or whatever. Well, now it's almost reverse. She's doing it and I am running over and I'm saying what the hell are we doing? So yes, I'm proud of her."
About two weeks from turning 88, Brown modestly says he's out of touch. But that's not true. He took his regular turns Monday with the digital and TV media. He'll address the team as he always does Tuesday after the veterans report. He'll make every practice.
But he's disappointed he won't go to next month's Pro Football Hall of Fame induction in Canton, Ohio, celebrating Bengals Ring of Honor member Ken Riley. He calls the late Riley, "a friend," and is sad his friend is not alive to see it. It's a long, hot day in Tom Benson Stadium.
"I don't travel well anymore," Brown said. "I don't fly well. I don't bus well. My family is all going up by bus together (to Canton) and we will be fully represented."
His personal goal is to make every game he can. Eight days after he turns 88, the first one on the road is in Atlanta.
"That's the one thing that I want to give up last," Brown said of the road games. "As long as I can get up the steps to the aircraft, I'm going."