The NFL flexed them into Sunday night (8:20-Cincinnati's Channel 5) against the rampaging 5-1 Chiefs and now the 4-2 Bengals have to flex to remind themselves after six pretty solid weeks they are worthy of the slot and meet Kansas City as a fellow division leader at an Arrowhead Stadium hoping its defense doesn't get barbecued again.
The Bengals.com Media Roundtable isn't the place to look for that gentle reminder that the Bengals are tied with the Ravens atop the AFC North and head to Missouri with both road wins coming in the fourth quarter and are now taking aim at a defense on pace to allow the most yards in NFL history.
But injuries have robbed them of their two most versatile offensive players in tight end Tyler Eifert and running back Giovani Bernard and have decimated their defense in what promises to be one of those made-for-TV points circuses.
Terez A. Paylor, the former Chiefs' beat reporter for The Kansas City Star and one of the league's hot young reporters that already has a Hall-of-Fame vote, is picking this one as an NFL writer for Yahoo.com and thinks the Kansas City offense overcomes the Chiefs defense. On the other end of the timeline, one of the league's more respected journalists, Pete Prisco, believed to be the most tenured NFL writer on the independent internet after 18 seasons at CBS Sports.com, says the Bengals hang around until the end.
Two of the locals see it pretty much the same way. Laurel Pfahler of The Dayton Daily News wonders how the Eifert-less offense keeps up with a Travis Kelce offense and Fletcher Page of The Cincinnati Enquirer sees his Sunday night scenario being a repeat of the Atlanta finish short-circuited with the Bengals injuries at linebacker and in the secondary.
Let's go around The Table, starting always with ladies and visitors and then the alphabet.
You're already worried about the way the Bengals defense is playing this year. Now they're got injuries and are going against one of the best offenses in the league. They have been able to turn it over and they'll need to get some of those Sunday night. Now that that the secondary is banged up, you have to be concerned with how Chiefs quarterback Patrick Mahomes throws the ball. He's got the strong arm and plus they can run the ball. It's just a lot for the Bengals to handle.
Injuries have hurt the offense, too.  I think that's the reason we've seen lulls the past two weeks. They've just been a different offense without tight end Tyler Eifert and I know wide receiver John Ross hasn't been consistent and reliable yet, but I do think he has taken away that double team from wide receivers A.J. Green and Tyler Boyd and opened up some things for those guys. Now that Ross is back, I think that's where he can make the biggest difference. Just opening it up because Boyd is getting more doubles now with people seeing what he's been doing.
Kansas City always has good special teams and after a rough start the Bengals put together a good kicking game last week with two big Alex Erickson kick returns.
THE EDGE: I think it will be high scoring. It could be even higher than what we think with the defenses struggling. I just think at home on Sunday Night Football, it's hard to have confidence. *CHIEFS, 37-34.  *
I think it's going to be a shootout. I think both teams are going to be able to score. From the Chiefs' point of view the Bengals offense gives them problems. They have a hard time stopping the run. Joe Mixon can run the ball. The two receivers, A.J Green and Tyler Boyd, are really good. Dalton has been good, too. The Chiefs have to outscore Cincinnati because I don't see them stopping them.
The Bengals have a good pass rush, but a lot of people like the Chiefs offensive line. They do a healthy amount of max protect. Mahomes is so elusive. Not in a Michael Vick kind of way, but in a Brett Favre just enough you want to pull your hair out kind of way. He's pretty good at it.
THE EDGE: I think it will be a fun game. I think it will be a Sunday night game the league will be happy with. I don't think either defense has an answer. I'll go with the Chiefs. They're at home. It's Mahomes' first Sunday night game at Arrowhead. I believe in the kid. I think he's special. *CHIEFS, 34-31. *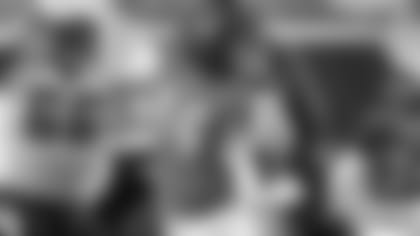 Run the ball. The Chiefs are on pace to give up the most yards of all-time. They can't stop anybody. What's the best way to keep Mahomes off the field? Run the ball. Joe Mixon. Mixon. Mixon. Mixon.
I think the Bengals are a lot better than the last couple of years. They're better coached. I think you can see that. Andy looks much more comfortable behind that offensive line. And I'll go back to when I was in camp a couple of years ago when wide receiver Tyler Boyd was a rookie. A.J. Green told me he'd be a big-time player and he is. It's too bad tight end Tyler Eifert got hurt. He was just getting it going. Mixon has been dinged up, but when he's healthy he can run the hell out of the ball. They can do lot of things with those guys.
The weird thing about the Bengals defense is I think there is talent there. They should be better than what they are. Not having WILL linebacker Vontaze Burfict for the first four games hurt. The rookie safety Jessie Bates is playing well. Not having slot cornerback Darqueze Dennard hurts, particularly against the Chiefs because head coach Andy Reid is a great play caller and does a great job getting matchups his way. The Chiefs don't give up a lot of sacks. I think you have to blitz them. Granted, Mahomes is really good out of the pocket, but I don't think he's comfortable when he's blitzed. He's still young.
THE EDGE: I think the Bengals have a chance. When you go against a defense like that, of course you can win. Here's the problem playing the Chiefs. You try to shorten the game and run the ball, but if you get field goals and not touchdowns, all of a sudden you look up and you're down 14-6 and the place is going nuts. There's a fine line between playing it close to the vest and not and if they can work that out it will be good. I think the Bengals hang around. Run the ball and take some shots down field. Kansas City has had coverage problems. But they're so hard to stop and the Bengals are 31st on third down. That's a problem. I thought they'd be better on the D-Line behind Geno Atkins and Carlos Dunlap. CHIEFS, 31-27.
It just feels like it is really bad timing for the Bengals. I guess that's how the NFL goes some times. A couple of weeks ago we were talking about the stretch with the Steelers and the Chiefs kind of being the test. Now with all the injuries, especially on the defensive side, it just feels like Cincinnati needs a good showing. I don't think anybody expects them to win this game. Now it seems to be: get through this week, beat Tampa Bay and get to the bye week and you've got to feel pretty about the second half. But this week just feels like a terrible time to catch the Chiefs.
The best chance for the Bengals is to get off to a fast start. Kansas City is outscoring opponents, 65-19, in the first quarter. Holding them to field goals is a win here. Especially early and stick around. I really thought this might be a game that played out like Atlanta. Maybe trade some touchdowns. See who can hold who to field goals in the second half and who ever got the ball last might win. But now it'd be hard to predict that.
I'd agree the Bengals offense has hit some lulls. It seemed like on the first drives of the game at Carolina, at Atlanta, even against Miami when they threw an interception down the field, I thought the first drives were really sharp until they went three and out against Pittsburgh. You have to think that's catching up to them a little bit losing personnel like Eifert and Giovani Bernard and John Ross. I'm sure they had a complete plan, especially with Eifert, but how they replace that I'm not really sure.
The biggest thing this weekend is you know with all the Chiefs' weapons, wide receivers Tyreek Hill, Sammy Watkins, Chris Conley, running back Kareem Hunt, tight end Travis Kelce, you know they're going to get their plays. But if you keep everything in front of you and hold them to field goals, that's a win.
THE EDGE: I thought this was going to be a race to 40 points until all the defensive injuries cropped up for the Bengals. I think the Bengals offense will have a pretty good game, but I don't see them keeping up with Kansas City at home. CHIEFS, 38-24.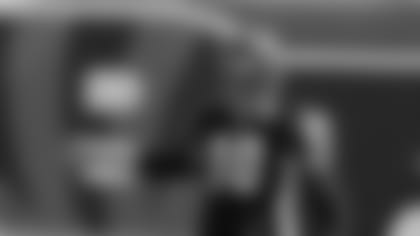 The Bengals have to wipe out the final 73 seconds of last week's Steelers game. That's how close they are to being 5-1 with three straight fourth-quarter comebacks and wins over late-game magic men like Matt Ryan and Ben Roethlisberger.
They also have to write a note to self. They are the NFL's sixth most prolific scoring offense going against a defense that just allowed 43 points last Sunday night in the loss to the Patriots.
But Sunday night's problem isn't spiritual, it's medical and technical. The Bengals have to contend with Chiefs wide receiver Tyreek Hill, the NFL's most dynamic player, with a slot corner, Tony McRae, with just 70 NFL snaps. They have to defend the NFL's second must productive tight end, Travis Kelce, without one of their fastest linebackers in Nick Vigil. They have to stop defending NFL rushing champion Kareem Hunt with an underachieving run defense giving 4.6 yards per rush.
They have to dramatically turn around some numbers if they want to keep Patrick Mahomes and his NFL-leading 18 TD passes off the field. Last year the Bengals defense played the most snaps in the league and this year they've played the fourth most. That's nearly 70 snaps per game since 2017, certain death in a league rigged for offense.
The focus Sunday night is on the Bengals' No. 31 ranking on third downs and the Chiefs offensive line's No. 1 ranking on allowing sacks per pass a week after the Bengals came up with nothing against Big Ben.
But the Bengals also have plenty of numbers on their side. In a game that figures to come down to field goals and touchdowns, they have the best red-zone touchdown percentage in the league. The Chiefs defense hasn't been able to stop anything, particularly the run. They're getting gashed at 5.4 yards per rush and Bengals running back Joe Mixon is sitting at 4.7. And he's more than rested after lugging it just 11 times last week.
The Bengals can't come out flinging it like they did against Pittsburgh. Chucking it 20 out of 24 times on first down isn't the formula on the road against a team that scores from any spot on the field. With wide receiver John Ross looking like he's healthy, here's another number. A.J. Green has four TDs running routes next to Ross and in the last two games Ross has missed, Green hasn't scored. The Bengals won't beat the Chiefs without an A.J. Green TD.
So naturally this thing is going to come down to special teams. The Bengals' Darrin Simmons and the Chiefs' Dave Toub are two of the best kicking game coaches in the league. Since Toub arrived in KC in 2013, the Chiefs have the most return TDs in the NFL six coming on punts and four on kicks. Wide receiver Tyreek Hill has five of those and one of them came earlier this year on a 91-yard punt return.
The Bengals appeared to get a sinking ship in order last week. They had been brutal on teams before the Pittsburgh game, allowing a punt return TD, a 53-yard kick return, and a blocked punt and a field goal and if they play like that Sunday they'll get run out of town.
But last week they responded with a good one. Punter Kevin Huber drilled two of 60-plus yards and wide receiver Alex Erickson cranked out two long kick returns. The problem is the trickle-down impact of the injuries on the cover teams. For instance, McRae is one of the lead gunners covering punts and even though Vigil starts Simmons uses his speed to cover some kicks. And with Vigil out, special teams captain Vincent Rey may have to take a ton of snaps doing both like he did last week.
Keep an eye on the recently promoted cornerback KeiVarae Russell to get a gauge on how the Bengals respond. Russell, the former Chiefs' draft pick, will have to be active on teams to help out the guys that have to play from scrimmage. He's got the experience. On one of his 90 snaps in the kicking game last year, he blocked a field goal in Denver.