While the Chargers have won eight of their last nine with Hall-of-Fame quarterback Philip Rivers, the Bengals have lost six of their last seven and prepare for quarterback Jeff Driskel's first NFL road start Sunday in Los Angeles (4:05 p.m.-Cincinnati's Channel 12) in their first game without A.J. Green or Andy Dalton in the starting lineup since Jan. 2, 2011 in Baltimore.
That one ended with 10 seconds left in a 13-7 loss and Carson Palmer unable to find Cedric Peerman in the end zone on fourth down from the 2. The Bengals.com Media Roundtable sees a similar fate. The Table convened and conferred in brisk fashion and left just as quickly without defying Las Vegas.
Sam Farmer, the work-horse NFL writer for The Los Angeles Times since the turn of the century, broke into the league covering the future Vegas Raiders in Oakland before moving to the city of angels and in the middle of its re-birth in professional football he sees the Chargers pulling away from the Bengals. Alex Marvez, the NFL TalkMaster on Sirius Radio, is shocked at what he views as the inexplicable rapid fall of the Bengals and doesn't see it ending Sunday.
Meanwhile, the Locals, Jay Morrison of The Athletic and Fletcher Page of The Cincinnati Enquirer, can't pull the trigger, either. The Chargers are hot, the Bengals are not is how they see it.
Let's go around The Table. As always, visitors first.
The Chargers are coming off an emotional win in Pittsburgh and even though they don't have a huge home-field advantage they don't need one with quarterback Philip Rivers playing the way he's playing and the receivers playing so well. The defense not only has an NFL Defensive Rookie of the Year candidate in safety Derwin James roaming the back end, those two pass rushers, Melvin Ingram and Joey Bosa, make this a complete team. More than most of the top teams, the Chargers are very well-rounded.
The only clear Achilles' would be up the middle of the defense. They don't have nose tackle Brandon Mebane. Tackle Corey Liuget and linebacker Denzel Perryman are on injured reserve, so they might be susceptible to the run. They've had some breakdowns in the kicking game, as they historically have. And running back Melvin Gordon is sidelined with a sprained MCL, but he'll be back for the playoffs.
Other than that, it's a complete team. And at back-up running back Austin Ekeler has been a find. He may be the strongest guy on the team and Rivers uses him well. Philip makes due. He throws from different platforms, different arm angles. He may not be textbook with pristine throws but he gets it from Point A to Point B and is extremely effective. A little like Patrick Mahomes. He doesn't have the mobility, of course, but he plays like a shortstop. He gets the ball where it needs to go. When he went 28 of 29, there were some low-percentage throws in there. He took some risks. There was a lot of underneath stuff, but it didn't feel like dink and dunk. I said it was like throwing it into a mail slot from across the street.
On paper it shouldn't be close. My caveat is we've seen some weird stuff. We're coming off a week where the Cardinals beat Green Bay in Lambeau after losing by 35 to the Chargers. Or Buffalo goes into Minnesota and blows out the Vikings. Weird stuff has happened, but at least at first blush this game shouldn't be close.
THE EDGE: Offensively the Chargers are hitting their stride and the way Rivers is controlling the game even without Gordon they should have a big game. Defensively they're going to pressure an inexperienced passer with Joey Bosa back to the guy we've known for the last couple of years. The Bengals might be able to hang in there during the first half but then the Chargers will pull away. CHARGERS, 31-17.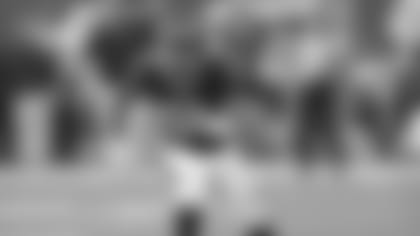 I'm stunned how it's fallen apart for the Bengals. Part of it is injuries, but injuries are a part of the NFL. You find a way to win a game with someone else. The defense played OK last week against the pass, but Denver is not a very good passing team. They get a little bit of a break that the Chargers running backs are Austin Ekeler and Justin Jackson. They're not Melvin Gordon, but that's not going to stop the Chargers from running the football and they will.
One of the reasons Rivers is having such a good year is the familiarity with offensive coordinator Ken Whisenhunt. That helps. And he's got a really good wide receiver in Keenan Allen and at the other wide receiver in his fourth year Tyrell Williams has blossomed into a great signing as a college free agent. These are big body targets. Tight end Antonio Gates isn't what he was. Not even close, but he can at least get out into a pass route. And the offensive line, ever since the addition of left tackle Russell Okung, has really steadied itself. And you've got to give them credit for getting Mike Pouncey at center. He finally stayed healthy while the Dolphins are down to their fourth center of the year. Go figure, right? The key is that continuity with Whisenhunt and Philip is a special player. His ability to throw the ball at different levels and just thread a needle the way he does is so uncanny. A lot of times it doesn't look like he's throwing it fast, but he's got enough velocity to get the ball in there.
I'm a Gator. I know Bengals quarterback Jeff Driskel is fast, I know he's athletic. Maybe the Bengals should take a page from the Ravens and just run him like they're running Lamar Jackson.
THE EDGE: The odds of this being a trap game for the Chargers are slim and none because that happened when they played Denver about a month ago when they took them lightly. CHARGERS, 47-14
How much faith do you put into the concept of the trap game? I do think that's in play. The Chargers played cross country against the Steelers on Sunday night and got a huge win in a huge comeback. Then they go to Kansas City Thursday night in a huge game to stay alive for the division title. They look at a wounded Bengals team coming in and there's got to be a natural letdown. That's the only way the Bengals win this game is the Chargers overlook them somewhat. Philip Rivers isn't going to do that. He's been around a long enough, but it's a young head coach. They've got some young guys on the team, so that's in play.
Rivers is a great passer and guys have been open against the Bengals. They sit in that zone and receivers know where to find the gaps. You don't have to be super accurate to complete passes against this defense. It looks like running back Melvin Gordon is out so they'll lean a little bit more on the pass than they normally do, but this defense hasn't stopped anybody passing or running. It depends how they want to attack them.
You would think Bengals running back Joe Mixon gets plenty of work. I know he's got a game of tape out there, but is Driskel still a wild card? Everybody talked about his poise last week, but if you watch that drive at the end of the half everything he was throwing was high. He was a little amped up. I think he'll be a little more relaxed. I think the whole team will be relaxed. They talk about still being in the hunt for the playoffs, but realistically they see the writing on the wall. Go out and play loose and see if you can play spoiler.
THE EDGE: I think it will be closer than the experts think because of the trap game factor. CHARGERS, 31-24.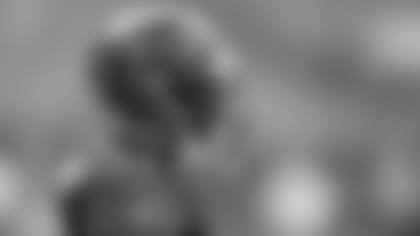 It would have been tough to predict a Cincinnati win in August and that's before the defense collapsed and injuries kind of killed the offense. Plus, they're running into a hot team on the road.
If you look at the Chargers they've got three running backs with five yards a carry or more and that kind of speaks to the fact that it doesn't really matter about the back, it's the offensive line. You get that with what Philip Rivers can do and that's not a good matchup for any defense, much less this one.
It's Driskel's first road start, but Mixon has had success. It's just they haven't been in enough situations where they can really run him and let him go on one of those big-carry games.
THE EDGE: It's hard for me to see an NFL team not being able to cover 14 points, but I think Los Angeles is rolling. They've won eight of nine. They're going one way and Cincinnati is going the other. CHARGERS, 34-14
The Bengals have faced Chargers quarterback Philip Rivers in all kinds of re-incarnations; starting with the 2004 Senior Bowl when head coach Marvin Lewis' North coaching staff was the victim of the young North Carolina State gunslinger's MVP performance. He slung the Chargers to shocking come-from-behind 2006 victory at Paul Brown Stadium when he put up 42 points in the second half during a season the Bengals missed the postseason by a game. Three years later in San Diego with the Bengals bidding for a play-off bye, he broke their hearts again when he went 46 yards in 51 seconds to get what amounted to a walk-off field goal.
He also game-managed them to death for his biggest win ever in his seven games against them, the 27-10 upset Wild Card win at PBS when he threw just 16 times, but completed 12 in one of the most efficient play-off wins you'll ever see.
Lewis has had his success against Rivers, too, and is 4-3 against him, including four straight regular-season wins. And three of them have been in December and Rivers is 40-19 in December and January since he got the job.
The Bengals did it with terrific defenses (in 2010, '12,'13, 15) that got great play from their linebackers in the middle and took away weapons like another Hall-of-Famer, tight end Antonio Gates, and running backs Danny Woodhead and Darren Sproles. The quintessential Vontaze Burfict game came on The Coast against Rivers in Burfict's Pro Bowl season of 2013 when he traveled with a boot, got scratched a few hours before the game, talked Lewis into playing and ended up going sideline-to-sideline for 13 tackles, two pressures of Rivers and a pass defensed.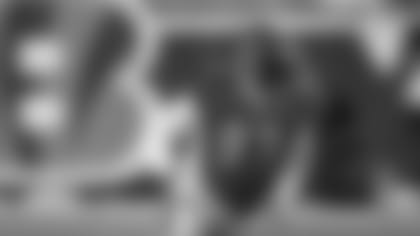 But Burfict is out of this one with a concussion for a linebackers corps that has been beleaguered against the run (ranked last) and pass (ranked next to last.)
This version of Rivers, the crafty surgeon, is a worst-case scenario for a Bengals team allowing opponents to complete a franchise-high 66.8 percent of passes. The Bengals have never allowed an opposing passer rating of triple digits for a season but they are now at 100.5 and here comes Rivers two weeks removed from making precise history. He set an NFL record starting off a win against the Cardinals with 25 straight completions on the way to a record 28 of 29 day. Here's a guy that is quietly fifth among active passers with a 96.0 rating, has thrown the second most touchdown passes since 2016 and has a 115.7 rating this season behind only Drew Brees and Patrick Mahomes, two guys that were a combined 50-64 (78 percent) against the Bengals earlier this season. Two weeks after Brees put up the highest rating against them last month in Lewis' 16 seasons (150.4), Cleveland's Baker Mayfield put up the second highest.
The Bengals' dogged man-to-man coverage that marked those wins over the Chargers hasn't been present very much as they try to adjust to the concepts that take away that press type of style, such as bunch formations and picks. Plus, their Pro Bowl pass rush has been negated by their inability to stop the run because they rarely see third-and-long. And they've faced the second most third downs in the league behind only Jacksonville.
Take the curious case of six-time Pro Bowl defensive tackle Geno Atkins. He had six sacks in the first five games and one since. But in the last four games since the bye and the losing streak, when's he had one, the Bengals have faced 51 third downs and when it was against a first-team quarterback or a team wasn't running out the clock, only 21 of them were third-and-five or longer.
Atkins has two sacks on third-and-nine, one on third-and-12, one on second-and-nine, one on second-and-eight, one on fourth-and-five and one on third-and-four. Atkins just hasn't had the ideal conditions with the Bengals giving up 4.9 per rush and three 200-yard rush games in the four-game losing streak. Forget about a tough month. Under Lewis, the most 200-yard games in a year they had allowed was two.
It's a complementary game and is anyone doing it better than the Chargers? They and the Steelers are the only NFL teams ranked in the top ten in offense and defense. It's a rush and cover league and that's why we thought at the beginning of the year the Bengals were at, the very least, a solid NFL defense.
The Chargers have made it come to life with the rush tandem of Melvin Ingram and Joey Bosa, the drafting of safety Derwin James and the emergence of Casey Hayward Jr. at cornerback. James is a legit Pro Bowler who can cover and hit and whose 3.5 sacks were the most ever in the first 11 games of a career. Meanwhile, Hayward has the third most interceptions in the league in the past three years.
The Bengals spent the week trying to correct the 25 penalties of the past two games, the most in back-to-back Lewis games even though both were at home, with the realization it has all but paralyzed an excellent running game averaging 4.7 per carry. Maybe that's the formula. In the last four wins over Rivers in the regular season, the Bengals ran it more than they passed in three of the games. The one game they didn't, the 17-10 win in San Diego in 2012, they got a 100-yard game from BenJarvus Green-Ellis with 118 on 25 carries. The Bengals haven't had a 25-carry game from a back in the two years since Jeremy Hill went 25 for 111 in Cleveland on Dec. 11, 2016.