The Bengals.com Media Roundtable convenes on the portico this week for the inaugural session of the Zac Taylor Era. The last time the Bengals had a new head coach, the committee consisted of a couple of newspaper scribes, a cassette recorder, a flip phone and maybe even a pager. Now we've got a digital reporter, a digital columnist and a Twitter feed getting everyone mad in the blink of an eye instead of an afternoon.
So naturally we turn to two vets that covered the Bengals even before that. Former Cincinnati Post and Cincinnati Enquirer scribe Richard Skinner, now the digital sports columnist for Cincinnati's Local 12, has been around so long that Johnny Unitas once inquired about his health. Jay Morrison, the Bengals beat reporter for the emerging sports media giant The Athletic (which is younger than Zac Taylor), goes back so far that it's believed he may have covered a rainy practice and a mullet at the same time.
There are also some vets on the Seattle side, such as John Boyle, the intrepid digital reporter for Seahawks.com known to get on the treadmill at the command of players while working on a feature. And there's "The Professor," the long-time NFL chronicler John Clayton, the former Pittsburgh scribe who broke in covering the Steel Curtain before he moved to Seattle in 1986 to cover the Seahawks and the NFL. After a long stint at ESPN, he's got his own local radio show, a Washington Post column, various Sirius NFL Radio time slots and on Sunday he'll be the Bengals sideline reporter for the Seahawks radio network.
Let's go around The Table. As always, we start with the visitors and then it's all alphabetical.
It's hard to say how this one is going to go for a couple of of reasons. Pete Carroll touched on this Wednesday, the unknown element facing a team with a new head coach and a new offense. The Bengals didn't show a lot in the preseason and the Seahawks are going to have to adjust. It's hard to say how that will play out.
Offensively, the Seahawks are going to start the year out much faster than they did last year when they had a new coordinator and they had a lot of new pieces on that offensive line. They should hit the ground running. They make no secret about it. They're going to run it. Running back Chris Carson is coming off a 1,100-yard season in a break-out year for him, they rushed for 160 yards a game and they're bringing back four of their five offensive linemen they did that behind. Quarterback Russell Wilson is coming off one of his better years, so they're looking at being pretty balanced. They'll miss the retired Doug Baldwin, one of the best receivers in franchise history, but Tyler Locket had to step up and be that No. 1 receiver with Baldwin's injury and he did a great job. Wilson had a perfect passer rating targeting him for the entire season last year. They're looking for guys like the high-profile rookie DK Metcalf and veteran Jaron Brown to fill in at No. 2 and No. 3.
When you have Bobby Wagner (middle) and K.J. Wright (WILL) at linebacker, you always feel good about that group. Then you get end Ziggy Ansah back in time for the start of the season after missing training camp and then trading for Jadeveon Clowney, all of a sudden if those guys are healthy the pass rush is suddenly a strength instead of a question mark. The secondary is a solid mix of veterans and youth. Bradley McDougald is the leader of the group at strong safety. They've got some young corners that are still kind of emerging. Shaquill Griffin is a third-year starter. Tre Flowers, I think, they see as a guy with a lot of upside at the other corner. He's a fifth-rounder they converted from safety. It's not as established like it was a few years ago with some big names, but they like their young talent back there.
Traditionally they've played single-high safety Cover Three stuff and really trusting the corners to hold down the outside. But they have shown some more Cover Two after safety Earl Thomas was injured last year. They may be a little more flexible than in the past, but they're base principles are relying on the corners.
THE EDGE: I think maybe there's going to be a little bit of an element of surprise that makes it tough early on. I can see the Bengals getting some early scores and the Seahawks defense settling down after making some half-time adjustments. The Seahawks tend to play everyone close, that's the nature of their style of play. The fans always expect them to beat just about anyone at home but I don't think this is a game people are taking lightly by any means. SEAHAWKS, 23-17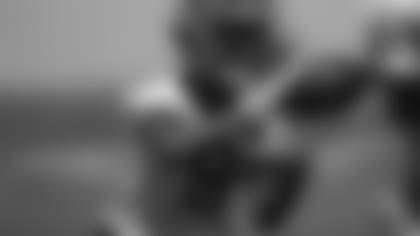 I couldn't make a forecast on this team because it didn't have a pass rush. Particularly after they made the Frank Clark trade. But that allowed them to go from four to 11 picks, plus they had the ability to sign eight free agents after May 7 with the money they saved. Three of those guys are going to be starters, they did a good job there, and they picked up a pass-rushing end in Ziggy Ansah. He's playing this week after coming back from shoulder surgery.
Then last week they made the Jadeveon Clowney trade and it gives them two Pro Bowl caliber defensive ends. Both will play this week, probably not the whole game, neither of them had training camp, but it puts them in position to go from a nine-win team to an 11-win team. They've got the best linebacking corps Pete Carroll has ever had here with Bobby Wagner and K.J. Wright, giving them four Pro Bowlers in the front seven. They've upgraded the defensive line and they're still pretty decent in the secondary. That makes them pretty formidable on defense and I couldn't say that a week ago.
They led the league in rushing last year and they'll try to do the same thing. The only difference now is Russell Wilson is coming off his best offseason. He's looked spectacular. You can see he's worked on his mechanics. His core throws from the pocket are better, really accurate long. Tyler Lockett has developed into a No. 1-type receiver. Doug Baldwin's retirement hurts, but Tyler is really good and works well with Russell. Still, the plan is they're going to run the ball. Last year they only threw it about 26 times a game.
THE EDGE: Seattle is always hard to beat at home. Now there's such a buzz with Clowney and Ansah, its going to be loud and you look at the matchup and the Bengals' problems on the offensive line. It's been nothing but bad luck for the Bengals on the offensive line. It gives Seattle a chance to stop the run and put pressure on Andy Dalton. And no A.J. Green.
I'm not predicting a blowout. It's hard to predict any kind of blowout. But I think it's going to be something like 16-10 in the third quarter and Seattle pounds the ball to get another score. Seattle is now a really good team. Remember, this is an offense that last year averaged 30 points over the last eight games. SEAHAWKS, 23-10.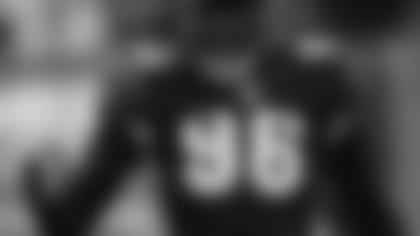 The Bengals couldn't have asked for a tougher opener, but they're playing pretty much with house money. No one expects them to win. If they go out there and get rolled it's what everybody expects and they come back and get to work. If they go out there and win, Zac Taylor wins this fan base over immediately.
It's a really tough assignment. I can't see them pulling off a win. You've got Andy's experience working for you. He's won there before. But after that a rookie wide receiver in Damion Willis and Andre Smith at left tackle. They have to come up with that play-action, the quick passes we saw in the preseason to try and neutralize the pass rush. What if they get behind? What if that defense that was so bad last year really hasn't improved that much and Seattle scores early? They've got no choice and have to go down field. It could snowball early.
I think we'll see the Bengals using five-man defensive lines and defensive ends Carlos Dunlap and Sam Hubbard dropping at linebacker. That's what I'm looking forward to the most, to see what wrinkles they come up with on that side of the ball. We know how bad that defense was last year and they didn't really do anything personnel-wise to improve it, so there's a lot on defensive coordinator Lou Anarumo's shoulders to come up with something creative. The Seattle offense is just going to line up to run the ball down their throats.
I thought Zac had a great preseason. It seems like he's got this team behind him. It seems like he's got the players confidence. We've seen it in our interactions with them. I think everyone in the building believes in him. That's why, if they win in Seattle, his street cred, if you will, goes through the roof. The thing is, nobody expects them to win this game, but how many expected them to win in Oakland in 2015? How many expected them to win in New York in 2016 on the 15th anniversary of 9/11? And how many people expected them to go beat Andrew Luck in Indianapolis last year? This team is used to opening on the road. And they've had success doing it.
THE EDGE: I just don't think the Bengals can stop this offense. I'm concerned about them only having four linebackers with Seattle lining up and doing what they do. SEAHAWKS, 34-17
There's so much unknown. It's kind of fun for everybody. You have some kind of a small idea what the Zac Taylor offense looks like. But we don't have a full idea. We really have no idea what Lou Anarumo is going to do on defense. We saw some stuff in training camp we all thought was pretty interesting. But was that stuff they were just tinkering with then and aren't going to use? So there's a lot of unknown and I think that's kind of cool.
The offensive line was a question mark to begin with and now you've got a career right tackle starting on the left side. That would be tough no matter who you're playing, but in the noise in Seattle … And Ziggy Ansah is probably going to play and Jadeveon Clowney is at least going to play on passing downs. That's not even close to ideal.
What is that defense exactly? That's what I'm looking forward to. Can Lou Anarumo scheme some of that up? Last year were guys not fitting right? Were they not in the right places? We kept hearing they were overthinking it and not playing fast. Are they going to get faster? Personnel-wise you're looking at literally the same guys. You're asking him to improve the same guys and you're even taking away a guy in slot corner Darqueze Dennard. I get people want to see Zac Taylor's offense, but I'm more interested in Lou Anarumo's defense. If he can do some good things this team has a fighting chance in a lot of games. 
I thought Zac had a really good preseason. I thought they got everything accomplished they wanted to accomplish. He did things his way. I thought he got guys work. You could maybe argue he didn't give running back Joe Mixon enough work, but if he thinks he needed one carry I'm good with that. You see poor Rodney Anderson play and get hurt. I think he got guys through healthy. You got accomplished what you wanted to accomplish, you fairly evaluated players. We saw that with Trey Hopkins at center and Damion Willis. I thought it was a good preseason for him.
THE EDGE: I think a lot of the unknowns keep the Bengals around for a while. I think this defense will be better. I think this offense will eventually do some things that make you go wow and say we thought this is what this could be. I just don't think that happens in the first game in Seattle. SEAHAWKS, 24-17
There was the sense when the Bengals hired Zac Taylor they were looking for a guy with cutting edge schemes for an underachieving roster they believed had more talent than it was producing.
What has turned it into an even bigger challenge for him is said roster took some huge hits before he could get going and the opener is against a 10-win talented team off a play-off run. He doesn't have his best player. He's down to his third left tackle. His fastest player couldn't let go until last week. He's starting a rookie at left guard next to Andre Smith, making his second NFL start at left tackle. How badly has special teams been hit when they decided to go with just four backers?
All that said, you'd have to say this is the most prepared the Bengals have been for, what, any game? Taylor has surrounded himself with the biggest coaching staff in club history equipped with expanded analytics and data. And all the key injured players who got hurt last year (except for Green) have come back ready for the opener.
And the Bengals have the unknown on their side not only on offense, but defense. That's the advantage of two new schemes. The challenge Sunday is to shrink the game before Seattle can adjust.
The numbers conspiring with the injuries say Sunday should be an easy win for the Hawks. But it's hard to see it easy. Seattle doesn't blow people out with its style and the Bengals have the talent to shrink the game with two marvelous running backs in Mixon and Giovani Bernard, along with a smart, experienced quarterback in Andy Dalton whose passer rating is virtually the same on the road as it is at home. Yes, the Hawks have two new pass rushers. But we'll find out what training camp really means in this new era because neither of them had one.
Plus, the Bengals' strongest unit, their defensive line, gives Seattle's formidable offensive line something to contend with because they can rotate liberally in between their two Pro Bowl rushers in Geno Atkins and Carlos Dunlap. The Bengals must have thought their talent on defense was misused last season because they've turned to pretty much the same players and are relying on playing faster in a simpler scheme. They'll find out how that plays out soon enough. They should know if they upgraded their run defense by half time.
But this game hinges on the Bengals offense's ability to convert third downs and keep their defense rested. With more than 2,000 snaps, they've been on the field more than any other NFL defense the past two seasons. That had to be some of the problem. They can't go out there and get pounded for 65 snaps on Sunday. That's Seattle's game. 
Say what you want about the numbers, but Dalton has led his share of road upsets, starting with his career opener in Cleveland and last year's thriller in Atlanta. The man does have a winning record on the road (31-28). Of course, he's had Green for virtually all of those magic moments, but the beauty of Taylor's offense looks to be its ability to get the ball into the hands of multiple players in multiple positions. The two things you have to do to neutralize a pass rush, get the ball out quickly and play-action, they did well in preseason.
  It doesn't always have to be Dalton to Green in this thing. Name your hero. Tight end Tyler Eifert channeling the '15 opener in Oakland? Former Washington wide receiver John Ross bursting out of bunch formations for a welcome home? Bernard, the author of an 89-yard touchdown run and 61-yard touchdown catch in his career, re-born in a new scheme? Tight end C.J. Uzomah, confounding the Seattle defense as the Bengals dabble with two tight end sets?
We'll go with Mixon's career-high 28 carries. That does a couple of things. It limits Wilson's time on the field as well as the effectiveness of Clowney and Ansah. If it's going to be an AFC North-style game, then an AFC North team ought to win it.