With the Bengals trying to salvage a split of their already turbulent swing through the NFC South Sunday (1 p.m.-Cincinnati's Channel 12) in Atlanta, the Bengals.com Media Roundtable huddled in an effort to decide if the Bengals' 2-0 start is going to be gone with the wind.
Since the Falcons have ripped through the Panthers and Saints most recently for 68 points while the Bengals defense can't seem to get off the field no matter the third-down distance, The Table gives a tight one to the hosts. Bengals radio analyst Dave Lapham breaks it down so well that he's not required to make a prediction for us, so mark down one of his keys deciding this one. The speedy Falcons defense gives the Bengals a different look, but is missing three of its top players.
The Cincinnati Enquirer's new Bengals beat man, Georgia grad Fletcher Page, makes his Table debut on a trip back to his homeland. Another day at the office since he's covered all five Bengals-Bulldogs and he sees the Falcons also enjoying a day at home. That's the same view on the other side of the aisle manned by D. Orlando Ledbetter, The Atlanta Journal-Constitution's estimable beat man and an erstwhile Cincinnati Enquirer reporter that dabbled with the '88 Bengals.
Gary Myers, the former long-time NFL voice of The New York Daily News, is now writing books and is about to pop one in two weeks about the Cowboys. No manuscript needed here. He likes the Bengals, but thinks they've got to develop more chops to win a game like this.
Let's go around The Table: As always, visitors and former players first:    
The big matchup is the Falcons defensive line against the Bengals offensive line. The Falcons haven't been able to mount much of a pass rush this season. They've had problems getting home. End Vic Beasley had a sack against the Saints, but he only has two in the last 12 games. They actually had to bring the nickel back off the corner to get some pressure and Brian Poole had two sacks. They think they've got their other end, Takk McKinley back after missing time with a groin injury. It's been tough for their defense. They don't have their three top players in middle linebacker Deion Jones and safeties Ricardo Allen and Keanu Neal. They need to generate more of a pass rush with the secondary and linebackers struggling in coverage. They've had trouble covering tight ends and backs. Two weeks ago Panthers running back Christian McCaffrey caught 14 and last week Alvin Kamara had 15 for the Saints. They're making the quarterback check it down, but they've been missing tackles and that should give Bengals running back Giovani Bernard room to operate and tight end Tyler Eifert should be a factor.
But the Atlanta offense is starting to hit its stride. After going 1-for-5 in the red zone in the opener, they're 8-for-8 in the last eight trips. Offensive coordinator Steve Sarkisian has done a great job throwing off of Julio Jones when teams have tried to double him. Last week the Saints crowded the box to take away the run and rookie wide receiver Calvin Ridley killed them one-on-one with three touchdowns. They'll keep probing until finding the weakness. The Saints invited them into a shoot-out and they won it. They had more bullets at the end against two struggling defenses.
The guards are the weak link on the Falcons offensive line and that's not good when you're playing Bengals Pro Bowl tackle Geno Atkins. Their tackles are solid. Not spectacular but left tackle Jake Matthews and right tackle Ryan Schraeder hold up well.
THE EDGE: I think we'll see a re-do of last week with a lot balls in the air with Dalton coming off of his 352 and Matt Ryan coming off his 148.1 passer rating. A field goal at the end by Matt Bryant wins it for the Falcons. They're coming off a tough one to the Saints where they had a chance to drive down in the final 1:56.  This time they do it. Just a little more firepower with A.J. Green coming off injury. FALCONS, 38-35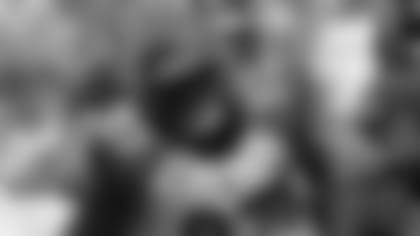 The Bengals defense has to bounce back. The thing that jumps out at you is their third-down percentage going against a quarterback like Matt Ryan. And it's been the third-and-longs that have done it. Usually the defense wins that 70-75 percent of the time and that's what they have to hit Sunday. All it takes is one person not being where they're supposed to be when they're supposed to be there and Panthers quarterback Cam Newton did a good job exploiting that last week. If Cam Newton can do it, not known as much for slicing you up like Matt Ryan, that's got to be a concern.
And, obviously you can't go on the road against a good team and turn it over. No matter whose fault it is. Can't happen anymore. I knew when Andy Dalton had the four interceptions last week the national perception was going to be, 'Ah, Dalton four interceptions. That's why they lost the game.' It is. But it's not Andy Dalton's fault necessarily.
He's been playing really well. I think intellectually he's as good as any quarterback in the league. He knows his offense cold. He knows what defenses are trying to do to take his offense away. There's a big burden of responsibility on his shoulders. Making checks at the line of scrimmage. Making decisions on run-pass options. There have been some plays it looks like he didn't stay with the run when it would have been good, but he's been executing so well with his decisions you can't complain about it. The 13 runs last week seem low and there were a heck of a lot more than 13 runs called. He changed them but he changed them to a more advantageous play more often than not. You can't say stop.
THE KEY: The Falcons defense is based on speed as opposed to the Bengals' last two opponents. Baltimore. Carolina. Big guys. Big tackles. Atlanta is not big like that. The Seattle concept. They like to run. Somehow you have to anchor those guys.
Both defenses are not performing very well. I think the difference will be Atlanta's third-down offense. They're converting 37 percent of the time on third and long and that's been an issue for Cincinnati. I think that's a huge advantage for Atlanta.
The only team in the league that has worse statistics in total passing and rushing than the Bengals is Atlanta. With Atlanta, half their defense is unhealthy and the other half just hasn't played well. Last week the Falcons scored 37 and lost. I think New Orleans is one of the only teams in the league that can pull that off. If Atlanta is going to be in some shoot-outs I think their offense can outscore most offenses. Especially at home.
THE EDGE: The over-under is 51 so I'm taking the over. The Falcons are 12-10 in their last 22 games, including the playoffs and they're only 6-4 at home since Mercedes-Benz Stadium opened. But until the Bengals show it to us and the defense improves, I can't pick them in a game like this on the road. FALCONS, 35-28
I thought the Bengals were a team ready to emerge after those first two wins. The win against Baltimore was really impressive. But when a team is ready to take the next step, you'd like to see them win games like the one they lost last week at Carolina. Those are the kind of games that can be turning points and give a team a lot of confidence. I guess I still look at the Bengals as one those teams that can finish 6-10, 7-9, 8-8, 9-7. In that range. It's not easy playing in Carolina and Atlanta back-to-back, so if they end up splitting those games then you'd have to look at the first quarter of their season as a success. If they wind up losing both you wonder if this team is any better than it's been in past years.
The Falcons have scored 68 points in their last two games, so this could be a really high scoring game. Matt Ryan playing at home is always a better player than Matt Ryan on the road. Having Ridley with Julio jones, those two guys can rip up a secondary. It's easy to forget the Falcons are a couple of years removed from the Super Bowl with the greatest collapse probably in NFL history. But I still think they have a lot of great personnel.
THE EDGE: It's easy to pick a team at home, but I actually think it could be the difference in this one because personnel-wise they might be pretty even. I just think Ryan at home playing in a controlled environment with those two wide receivers is going to be difficult to stop. FALCONS, 34-27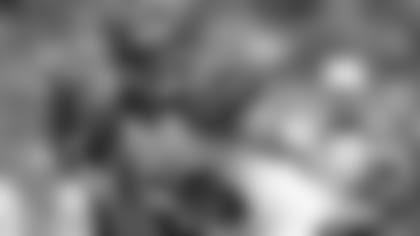 Go back nearly four years ago. Sept. 14, 2014 at Paul Brown Stadium when the Bengals smoked the Falcons, 24-10, and outplayed them in every category WITHOUT A.J. Green, Tyler Eifert and Marvin Jones going against Matt Ryan, Julio Jones and Devonta Freeman.
The biggest change for the Falcons, of course, is that Dan Quinn became the head coach, changed the culture and has paired Ryan with a Seattle Slew of speed on a defense that is currently devastated with injuries. Meanwhile, the Bengals are still trying to negotiate through transitions on their offense line and in their receiving corps. Quarterback Andy Dalton's no-fault four interceptions last week in Carolina show the transition continues.
And, like, it always is, it looks like Sunday rests on Dalton's shoulders. You can talk about the defensive woes all you want. But this is an offensive league. The ratings demand it, the rules cultivate it, the officiating backs it, the talent dictates it. So no matter how well your defense plays, they're going to get scored on. The Bengals defense could play lights out Sunday and hold Falcons wide receiver Julio Jones to under 100 yards and quarterback Matt Ryan to a non-ridiculous 88 passer rating and still give up 28 points.
What are they saying these days? Your offense is your best defense? Probably so. But it's more than keeping up with the scoring. It also involves managing the game and draining the clock to limit the other club's possessions. One interesting note from that '14 game is because they were down so many weapons, the Bengals really needed help in the running game and got 164 yards on 42 carries from Giovani Bernard and Jeremy Hill. Obviously now it is different teams, different times, different circumstances. Yet Matty Ice only had the ball for 27 minutes that day and that's the idea. Running game, controlled passing game, deliberate style, whatever it takes. Limit his time on the field.
It sounds like they'll have a chance to hold on to the ball. Old friend Marquand Manuel is the Falcons DC and he doesn't like to give up the big one. He'll play deep and force the Bengals to beat him on long drives. Especially now with all the injuries he's dealing with Sunday.
So Bernard and the tight ends have to be there for Dalton in the underneath passing game. You figure they should be able to run it, too, against that look. In the last two games the Falcons have allowed 143 and 121 on the ground. The option may be to take that route and keep Ryan off the field.
And, of course, you beat no one with four picks and we all know Dalton got betrayed by his receivers last week. That's the difference between now and four years ago. When Green (toe) went out on the first series against the Falcons in '14, the running game and wide receiver Mohamed Sanu (a 76-yard TD) stepped in.
Yes, Sanu is on the other side Sunday, but the Bengals have a young Sanu now in Tyler Boyd, on pace to have a season that Sanu and Marvin Jones never had in Cincy. The key is they either need the running game or other receivers to step up and who knows what evolves Sunday?
Do they bench John Ross and will Dalton throw it to him even if they don't? Instead of Ross and Josh Malone, will they turn to a guy that's been reliable in the past, like wide receiver Alex Erickson? With Thomas Rawls now having a week more in the playbook, will they go with three running backs? Will Eifert have one of his monster '15 games against a zone trying to hide a reduced secondary?
No one on The Table said the Falcons have more talent. All see a high-scoring one-score game. But forget the defenses. This one is coming down to the offense that makes the most plays at the end without turning it over and keeping it away from the other guy.