It took them 11 years to the exact day on Dec. 23, 2007, but the Browns are finally playing the Bengals with something on the line in December. This Sunday (1 p.m.-Cincinnati's Channel 12) when they meet among the ghosts of The Lakefront, the 6-8 Bengals are hoping they can repeat a little history and cripple 6-7-1 Cleveland's play-off hopes with a big rushing game.
The Bengals.com Media Roundtable emerged from a conference room in the holiday festooned Bailey Building and Loan offices in Bedford Falls and gave the nod to Cleveland.
But it wasn't unanimous with Cincinnati's Channel 12 Digital Master Richard Skinner calling a Browns' collapse under this new-found pressure of a GAME THAT MATTERS. It was a solo flight. The other local voice, The Cincinnati Enquirer's Fletcher Page, gave a nod to his Georgia roots and cited running back Nick Chubb's versatility as a big reason to make the Browns a big favorite.
Tony Grossi of ESPN.com/Cleveland, who has covered all 19 Browns quarterbacks that have faced Bengals head coach Marvin Lewis, can't get enough of Baker Mayfield and sees him joining the pantheon of guys that have beat him twice with Derek Anderson and Brian Hoyer. Pete Prisco, CBS Sports' long-time estimable NFL analyst, believes the Bengals are in danger of falling behind the Browns in the AFC North when play opens next season.
Let's go around The Table, visitors first.  
The Browns played well in Cincinnati last month and they're still playing well, winning four of their last five and they're 4-2 since Gregg Williams became head coach and they made Freddie Kitchens the offensive coordinator. It gets back to quarterback Baker Mayfield's improvement. His numbers in the last six games are significantly better compared to the first eight. And even when he didn't have his best stuff in Denver last week he directed a winning touchdown drive in the fourth quarter. He's showing that he doesn't need to be a fantasy league quarterback to have a good day. He knows enough he can just get through to win. He's really good. I'm impressed.
Now he's starting to make audibles and checks at the line of scrimmage. On the winning touchdown he threw a two-yard slant to wide receiver Antonio Callaway on a play Baker went to the line, pulled them back in a mini-huddle, changed the play, made the check when he got back on the line. It just shows he's matured as a signal-caller.
When these guys took over they made two personnel moves with former first-round busts that have really worked out. Former Ram Greg Robinson has held up at left tackle and former Ravens wide receiver Breshad Perriman has really come on the last couple of games. He made a real good catch in the end zone last week and he's only got 12 catches but he's averaging nearly 20 yards. They really like his speed and at 6-2, 215 he's the biggest guy they've got at that position with Josh Gordon no longer here. He has not dropped a single ball and that's what got him kicked out of Baltimore. They'll probably re-sign them and they're important guys for them for the future.
 Kitchens is getting high marks for his creativity and doing things like Andy Reid with getting guys open by formations and motion. They used to just throw to Duke Johnson out of the backfield. Now they're throwing more to Nick Chubb and he's having a really good two-way season with 5.2 yards per rush. They don't give up a lot of sacks. Von Miller only got him once last week and J.J. Watt and the Texans didn't get any. They're getting the ball out of Baker's hand.
They seem capable of stopping a big running game with middle linebacker Joe Schobert. He's a brainy guy that doesn't have a lot of flashy stats. He's not Luke Kuechly, but he made the Pro Bowl and he tells them where to go and how to get lined up, he's in the middle of it. Rookie rusher Myles Garrett has tailed off but he's still got 12.5 sacks.
Hue is still a factor. A lot of guys like him, but it's a competitive thing, although with Baker it seems to be personal. But with Jabrill Peppers saying he's going to kick his ass again, that's more of a fun, competitive thing. Same thing with Damarious Randall, the other safety. But there is still a Hue factor that gives them motivation.
THE EDGE:  The Browns are physically and mentally  in great shape. Even though they need a tie to get to the playoffs, they've got ample motivation to set up next season. With a win they can finish over .500 in the division for the first time since the league went to 32 teams in 2002. BROWNS, 28-10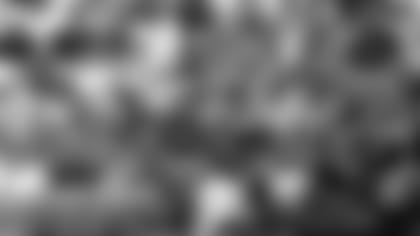 The injury situation is awful for the Bengals. The question is usually who isn't playing, but with them it is, who is playing? It's sad. They've been decimated two years in a row with injuries. Jeff Driskel is a capable back-up quarterback. I think they found that out. He's not awful. Joe Mixon is a talent. He's a star. They haven't used him enough. I was surprised Marvin made the move so quickly on defense, although they are better since he took over. It doesn't look like they're doing all that much different.
If you ask me right now I'd say the better team going into 2019 is the Browns. The Bengals are OK when they're healthy, but they're not a Super Bowl contender. I think they can get back to being a division contender with A.J. Green and Andy Dalton. There are no quarterbacks out there. What are you going to do? Go get Teddy Bridgewater? Absolutely you have to stick with Dalton. But they need to add to be a Super Bowl contender, starting with the offensive line. 
THE EDGE: The Bengals are better on defense, but Baker Mayfield is still hot. The Browns are playing pretty good football. They're motivated. It's hard to get past all those injuries. It's a game of football players, not anything else. If you don't have them you have problems. BROWNS, 27-17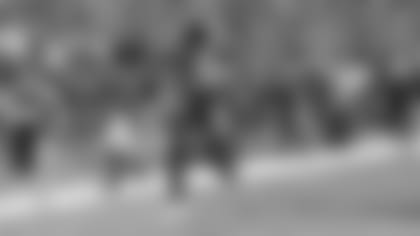 It doesn't surprise me someone would pick the Bengals. I like these late-season AFC North matchups. Especially this in-state rivalry. At least there is something on the line. The Browns have to have five things to go their way, but they're still in it. It's Week 16 and the Browns are still in the play-off picture. I typed it up twice in my predictions just to make sure.
Baker was elite against them in that last game. Ten yards per attempt. Just rolling. The Bengals defense has settled down since that game. I think they were 31st in the league in allowing yards per play and now they're like in the middle of the pack the last couple of weeks. One of the things from that game is they actually stuffed Browns running back Nick Chubb. He only averaged three yards per carry. But the weird thing is I covered him at Georgia and never saw him catch a pass. And against the Bengals he caught three for 44 with that nice touchdown catch. They were able to stop him on the ground, but he did damage in other ways. He's a load. I knew he was going to be a pro when he was in the 11th grade at Cedartown in Georgia. The way he looks now is the way he looked in high school.
I think the secondary is the reason the Bengals defense has improved with some of the things they're doing differently. I know they don't want to talk about playing press-man. But no question they're playing better. The Browns secondary won't have that problem. They'll just stack the box against that depleted Bengals offense.
THE EDGE: With Bengals leading receiver Tyler Boyd out, it's just ridiculous. Wide receiver John Ross is their only option and Jeff Driskel just hasn't proven he's able to push the ball down the field. I don't like those odds. I just don't think they'll be able to stay in this game with Baker and Chubb. The other kid I like is Callaway. There are reasons to be excited up in Cleveland. BROWNS, 35-24.
This game puts pressure on the Browns that they haven't faced in forever. It certainly would feel like after Cleveland foot-stomping this team last time that they can do it again. But the Bengals seemed to have found an answer on defense. Whatever that is. We've asked the question what they've found and we don't get an answer to it. You can argue Oakland is not very good offensively and that's fair, but the Chargers are and the Bengals held them and the Raiders under 300 yards the last two weeks.
This is a different challenge this week. The quarterback is playing well. Chubb is good. The receivers are playing well. But I think the Bengals have found something on defense that they can hang their hat on and I think they'll play pretty well defensively up in Cleveland. I think they'll continue that at least.
John Ross is now the Bengals No. 1 receiver and he's had a hard time getting separation and getting open. I guess this is a good opportunity for him because he's going to get some targets. You have to think you're going to see a bunch of Mixon and maybe a bunch of Giovani Bernard on top of it and just try to shorten the game as much as possible and if the defense has found those answers then they should keep you in it.
It feels like it took a little too long to find that formula with Mixon, although I don't think he can get the ball 25 to 30 times every game in a 16-game season. That's going to kill a running back. But you need to give him as many touches as he can take. I think right now he's the best answer and look at what the guys are doing on the offensive line. They're starting to create things in the running game, starting to be a little more physical. Credit those guys. I think they've found something, too, whatever that it is.
THE EDGE: Believe it or not, only with the pressure being on the Browns. I just think the defense has found something and Mixon has a little more of a chip because he got spurned for the Pro Bowl. I don't think he took that too kindly, so I think he'll run with a little bit of an attitude. It's different when you play with pressure. Cleveland's been playing with house money, now suddenly it gets real. It's different when it's real. BENGALS, 17-16.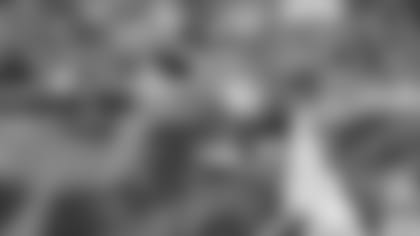 It was 11 years ago to the day at Paul Brown Stadium when the 9-5 Browns teed it up against the 5-9 Bengals and they couldn't secure a play-off spot when they fell victim to running back Kenny Watson's 130 yards on 30 carries in a 19-14 loss that proved devastating because Cleveland finished 10-6 and didn't get in.
Of course, that Bengals team had quarterback Carson Palmer throwing to wide receivers T.J. Houshmandzadeh, on the way to being the NFL's co-receiving leader with 112 catches, and Chad Johnson, on his way to a career-high 1,440 yards. Injuries have robbed this club of their quarterback and two leading receivers and the next man up, John Ross, barely has 200 yards.
But the Bengals do have the AFC's leading rusher in running back Joe Mixon and running back Giovani Bernard' s career 4.2 yards per attempt and running the ball has been the key part of their formula the last two weeks in getting back on the rails. And what may be more than a side note; the Bengals' club record for carries in a game is Rudi Johnson's 43 from a 2003 win over Houston at PBS. The NFL record for a game? That came in a Bengals game, too, on Washington running back Jamie Morris' 45 in the overtime loss at Riverfront Stadium 30 years ago that gave Cincinnati home-field advantage and a bye in the playoffs.
They're going to need some kind of huge effort on the ground. Quarterback Jeff Driskel has been as athletic as advertised, but he's struggled throwing the ball deep. According to profootballfocus.com, of his 19 passes of at least 20 yards down field, he's completed just four and thrown both his interceptions.
Driskel finds himself in a Lake Erie duel with one of the NFL's hottest passers. In the six games since the Browns made their moves, Mayfield has been torrid. He has a better passer rating than Tom Brady, Philip Rivers and Ben Roethlisberger at 109.3 in those six games. He's thrown as many TD passes (13) as Russell Wilson and Drew Brees for third most in the league. His yards per attempt of 8.7 is better than only Patrick Mahomes. His completion percentage of 70.65 is fifth best.
Mr. Driskel, we introduce you to Messrs. Mixon and Bernard. In the 14 quarters since Mayfield torched the Bengals on 17 of 22 first half passing, Marvin Lewis has calmed down the defense. In the last three games, the Bengals are holding foes to 22 points per game, 59-precent passing and 35 percent on third down. A big reason is in the last two games with the 53 carries from Mixon the Bengals have had their two best times of possession games of the year,
But the Browns are going to dare Driskel to beat them with a crowded box and he'll have to make some big passes to free up the run. Of his remaining receivers, the only one with a catch of at least 39 yards is John Ross. Even before Andy Dalton went down, their only completion of at least 40 yards was the 49-yarder to the injured Tyler Boyd.
The other phase of the game that can tilt the game to them is special teams, which has been pretty rock solid after early snafus, particularly in protection. But, as he has all year, special teams coordinator Darrin Simmons has to re-shuffle with even more injuries. This week linebacker Malik Jefferson (injured reserve) and gunner Tony McRae (hamstring) are out.
Last week Alex Erickson's relentless kick returns allowed them to keep Oakland at bay and they've been very good in getting an edge in field position. Their kick return team has the third best drive start in the league and their kick cover team is 11th.