With the NFL scouting combine wheeling into action Monday, the Bengals.com Media Mock Draft makes its 2020 debut. Before the media departed for Indianapolis, it survived our all-out canvassing to reach the Bengals' top pick in the second round at No. 33.
Don't set it in stone. The 337 combine prospects have yet to take a physical, been asked their favorite color or launched a bench press. Not only that, they've yet to entertain the scouts at a pro day on their campus. Not only that, the teams have yet to sign an unrestricted free agent or make a trade, which they can't do for three more weeks.
On second thought, use a pencil.
1. BENGALS: QB Joe Burrow, LSU; Geoff Hobson, Bengals.com
It's just hard to see any other scenario. The player is too good and the price is too high. But that won't stop the phones or the buzz or the BS until April 23.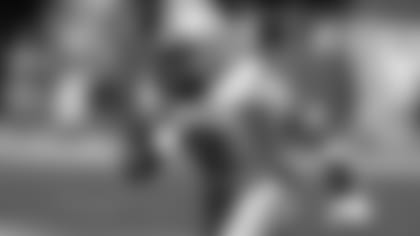 2. WASHINGTON: DE Chase Young, Ohio State; Les Carpenter, The Washington Post
Carpenter can't see Washington passing on Young, since new head coach Ron Rivera is intent on adding impact players. Young is a difference-maker for a defense that gave up the sixth-most points and yards last season.
3. LIONS: CB Jeff Okudah, Ohio State; Mike O'Hara, Detriotlions.com
The long-time Detroit scribe picked Alabama quarterback Tua Tagovailoa in his first mock draft, but has scaled it back. If the Lions are looking for a quarterback, it may be a quality backup to develop behind Matthew Stafford.
4. GIANTS: OLB Isaiah Simmons, Clemson; Mike Eisen, Giants.com
The year after Giants GM Dave Gettleman shocked with Daniel Jones, he plays it straight with Simmons. He looks to be the draft's best coverage linebacker and is known for his instincts diagnosing run and pass. In this day and age, we now know this is not too high for a three-down safetyish backer with freak athleticism who can run, cover tight ends and defend the rush. He'll blow up the combine.
5.DOLPHINS: QB Tua Tagovailoa, Alabama; Armando Salguero, The Miami Herald
Yes, the Dolphins love Burrow, too. But they'd probably give the Bengals only two of their three first-rounders this year for the No. 1 pick. They've got two more first-rounders next year, so the Bengals could probably get one of them, but that just doesn't seem like it's going to be enough. But April 23, yeah, is also 59 days away.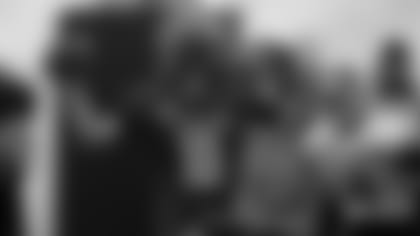 6. CHARGERS: QB Justin Herbert, Oregon; Jeff Miller, The Los Angeles Times
The first pick of the post-Philip Era. They were apparently very impressed with Herbert's work in the Rose Bowl, got to spend some time with him at the Senior Bowl and believe he projects to have a very good career.
7. PANTHERS: DT Derrick Brown, Auburn; Joe Person, The Athletic
And, yes. The Panthers love Burrow, too. Plus, they've got his passing game guru from LSU, Joe Brady. But this scenario shows why a trade with the Bengals just seems out of the question with the top three quarterbacks gone.
8. CARDINALS: WR CeeDee Lamb, Oklahoma; Darren Urban, azcardinals.com
We're only seven picks in and the Cards are already thinking about trading down. They'd probably go defense if Simmons or Brown were there. But at some point Larry Fitzgerald is going to retire. Right?
9.JAGUARS; DT Javon Kinlaw, South Carolina; Pete Prisco, CBS Sports
The Bengals thought he might have been the best player at the Senior Bowl. The Jags gave up 5.1 yards per rush last year, better than only Carolina's 5.2 (the Bengals were 4.7) and Kinlaw's size to go with his movement at either nose or the three technique would be more than welcome.
10. BROWNS: OT Jedrick Wills, Jr., Alabama; Tony Grossi, 850 ESPN Cleveland and TheLandOnDemand.com
By April 23 the Browns may have found their left tackle in free agency, so here comes Wills to line up at right tackle as we introduce him to Messrs. Dunlap, Hubbard and Lawson.
11. JETS: OT Tristan Wirfs, Iowa; Brian Costello, The New York Post
Remember what Dunlap (three sacks) and the rest of the Bengals (nine QB hits) did to Sam Darnold at PBS back in December?
12. RAIDERS: WR Jerry Jeudy, Alabama; Vincent Bonsignore, The Las Vegas Review Journal
They need a dynamic wide receiver, the kind of guy they thought they had in Antonio Brown.
13. COLTS: QB Jordan Love, Utah State; Stephen Holder, The Athletic
Hard to know how they view Love, but what Holder knows is that the first three guys are gone, Love is probably the next quarterback on the board and has a ton of upside and they're not married to Jacoby Brissett. He also knows it's early.
14. BUCCANEERS: DE K'Lavon Chaisson, LSU; Rick Stroud, Tampa Bay Times.
Shaq Barrett, Jason Pierre-Paul and Carl Nassib are all UFAs, so it's assumed he'll replace one of those guys as one of the draft's top edge rushers.
15. BRONCOS: WR Henry Ruggs III, Alabama; Mike Klis, 9News
More weapons for Drew Locke, a speed receiver to complement Courtland Sutton.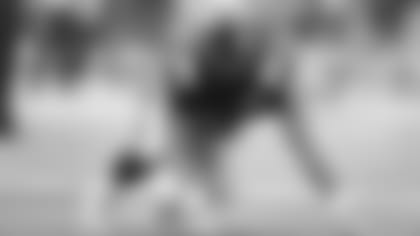 16. FALCONS: DE A.J. Epenesa, Iowa; D. Orlando Ledbetter, The Atlanta Journal-Constitution
Doesn't it seem like every time we call DLed (the illustrious former Cincinnati Enquirer scribe), the Falcons are always looking for a pass rusher? John Abraham left after the 2012 season and they're still looking now that they're saying goodbye to first-rounder Vic Beasley.
17. COWBOYS: CB C.J. Henderson, Florida; Todd Archer, ESPN.com
With Dallas bracing to lose Byron Jones in free agency and creating a big void, Henderson is known as a guy that can go get the ball and may be the best cover corner in the draft.
18. DOLPHINS: LT Andrew Thomas. Georgia; Armando Salguero, The Miami Herald
The Dolphins traded away a Pro Bowl tackle in Laremy Tunsil so they turn to a first-rounder to replace him.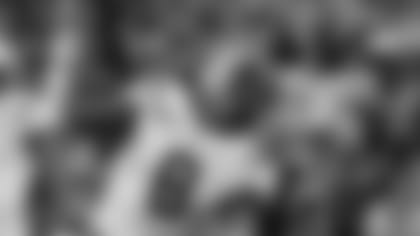 19. RAIDERS: OLB Patrick Queen, LSU; Vincent Bonsignore, The Las Vegas Review Journal
They need defensive playmakers, so old friend Paulie G., Oakland defensive coordinator Paul Guenther, goes back to his roots as the Bengals linebackers coach and grabs one of the best in the draft.
20. JAGUARS: LT Mekhi Becton, Louisville; Pete Prisco, CBS Sports
Cam Robinson struggled last year and Becton is the kind of prospect that can step in at left tackle and play right away.
21. EAGLES: WR Tee Higgins, Clemson; Paul Domowitch, The Philadelphia Inquirer
Not an ideal pick because they're looking for speed guys to complement J.J. Arcega-Whiteside, last year's second-rounder, and veteran Alshon Jeffery, but the 6-4, 215-pound Higgins can go get 50-50 balls.
22. BILLS: WR Laviska Shenault, Jr.; Mark Gaughan, The Buffalo News
The Bills are in a tough spot here. They're looking for receivers, but they're also looking for an edge rusher and they reluctantly take the receiver first.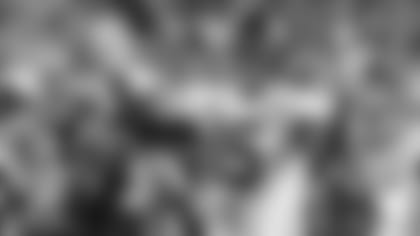 23. PATRIOTS: S Xavier McKinney, Alabama; Karen Guregian, The Boston Herald
The other free-agent QB you never hear about in New England is safety Devin McCourty. He's step-for-step with his head coach, not an easy task, and with Bill Belichick disciples the coaches in Miami, Detroit and New York, he'll have interest. At the very least, the Pats need depth here.
24. SAINTS: WR Justin Jefferson, LSU; Katherine Terrell, The Athletic
Old friend Kat Terrell, the former Bengals beat reporter back home covering the Saints who bleeds LSU, makes a pick that's not all that homerish. There's not much young blood behind Michael Thomas. Ted Ginn, who turns 35 two week before the draft, was their second leading receiver.
25. VIKINGS: CB Trevon Diggs, Alabama; Mark Craig, Minneapolis Star Tribune
Old friend Adam Zimmer, his dad's new co-defensive coordinator, goes back to the future and gets a first-round corner from Alabama, channeling Big Zim's pick of Dre Kirkpatrick for the Bengals in 2012. More family. It also unites Diggs with brother Stefon, the Vikes' wide receiver.
26. DOLPHINS: RB D'Andre Swift, Georgia; Armando Salguero, The Miami Herald
Miami had the fewest yards rushing and fewest yards per carry in the league last season and if you need one, how can you not draft a running back named "Swift?"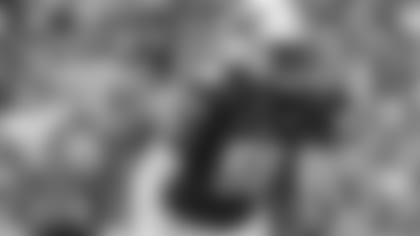 27. SEAHAWKS: OLB Zack Baun, Wisconsin; John Clayton, 710 ESPN Seattle
Jadeveon Clowney is looking for a huge deal and even with him they had the second fewest sacks in the league and finished 26th in defense.
28 RAVENS: ILB Kenneth Murray, Oklahoma; Jeff Zrebiec, The Athletic
Despite never replacing inside linebacker C.J. Mosley last season, Baltimore still finished fourth in the league allowing yards per game with free agents off the street and converted safeties. Murray would give them an athletic three-down backer in the middle of the field who can run. Plus, the Ravens have taken four Oklahoma players in the last two drafts. 
29.TITANS: OT Josh Jones, Houston; Turron Davenport, ESPN.com
Assuming Jack Conklin moves on, Tennessee gets a plug-and-play right tackle.
30. PACKERS: WR Brandon Aiyuk, Arizona State; Pete Dougherty, Green Bay Press-Gazette
Davante Adams, three yards shy of 1,000, was the only Green Bay wide receiver with more than 35 catches, 477 yards and three touchdowns.
31. 49ERS: CB Jaylon Johnson, Utah; Matt Maiocco, NBC Sports Bay Area
They don't need much on defense and Richard Sherman had a great comeback. But they could use some youth here and according to profootballfocus.com, Johnson allowed only 23 catches on 52 targets against Pac 12 quarterbacks. 
32. CHIEFS: CB Kristian Fulton, LSU; Terez Paylor, Yahoo Sports
The champs are hoping to retain Bashaud Breeland in a rough-and-tumble free agency fight, but even if they do they'd like a physical corner like the 6-0, 200-pound Fulton projects to be.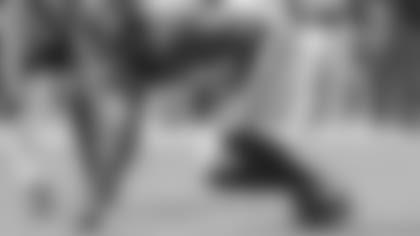 33. BENGALS: OLB Terrell Lewis, Alabama; Geoff Hobson, Bengals.com
Not only does no one know the Bengals Big Board, the Bengals don't know what their big board is going to be on April 24. And they won't until early that morning, when they re-shape it in the wake of the first round.
But after looking at a couple of big boards and mock drafts on such web sites as profootballfocus.com, ESPN.com (Scouts, Inc.) and Walter Football, here's the kind of universe they're looking at here:
A slew of cornerbacks, such as Auburn's Noah Igbinoghene, Mississippi State's Cameron Dantzler and Ohio State's Damon Arnette; edge rushers Lewis, Boise State's Curtis Weaver, and Notre Dame's Julian Okwara and defensive tackles Jordan Elliott of Missouri and Ross Blacklock of TCU. There doesn't look to be a linebacker, but you also can't rule out a wide receiver (TCU's Jalen Reagor) or guard (Ohio State's Jonah Jackson and Georgia's Solomon Kindley).
Who do they like? Who knows? We come down on the 6-5, 260-pound Lewis even though he's played 26 games and missed most of two seasons with injuries. But he was healthy at the Senior Bowl when the Bengals coached him, so they'll have more than a good idea if he can fit into their 3-4 hybrid as an edge rusher and some-time linebacker.
He certainly has the No. 1 ability they seek, which is disrupting the pass game on the rush. He's got eye-catching athleticism and traits you need to get to the passer and Lewis reportedly developed some moves that made him effective going inside and outside. He appears to have one of those high ceilings because he's so athletic and he's got a frame that's going to fill out. When he was healthy his final season he had six sacks and 11.5 tackles for losses and led Bama with 16 quarterback pressures.
We leave you with what Senior Bowl director Jim Nagy told The Detroit News, "Terrell Lewis is almost impossible to give a player comp for because he's got that long, stringy body, but then he's got like Mike Tyson hands. Those long guys can't generate power well and this guy is so explosive. He's just been banged up a bunch."
We'll KO the 33rd pick with Iron Mike hands.