BENGALS FS JESSIE BATES vs. CHIEFS QB PATRICK MAHOMES
The Red Sox are riding the heroics of JBJ (Jackie Bradley Jr.) in this week's ALCS and the Bengals hope to ride on the coat tails of JB3 (Jessie Bates III) in their own shot in prime time Sunday (8:20 p.m.-Cincinnati's Channel 5) when the beleaguered Cincinnati defense meets the future in the live right arm of Chiefs quarterback Patrick Mahomes.
Bates, the second-round safety who is barely old enough to vote but is playing up to the pollsters' high expectations, faces the most exhaustive challenge of his brief career. Preparing to play without his mentor (strong safety Shawn Williams is battling a concussion) and slot corner (Darqueze Dennard's arm is in a sling), Bates is studying a Kansas City offense averaging more than 35 points and 418 yards per game. Give the 23-year-old Mahomes a Pro Bowl now with an NFL-leading 18 touchdown passes as he hands off to another second-year player, defending NFL rushing champion Kareem Hunt.
So Sunday's game is a young man's game. It always is. The routine growing up in Fort Wayne on Sunday night was homework, dinner, football. Maybe not always in that order. But Sunday Night Football would always end up last.
"It's cool to be playing in one," Bates says. "I always watched it. It's the only game on at that time. And they were good games because they put the teams that are playing well on there. We had a football family so the game was always on. Sunday and Monday night is special."
Unlike the kids of the Monday-Night-One-TV Generation, Bates never lost the debate if he could stay up and watch the whole game.
"I had a TV in my bedroom," he says.
And it's a made-for-TV movie with prolific offenses and struggling defenses. The Chiefs are No. 2 in scoring, the Bengals No. 6. While the Chiefs defense is on pace to yield the most yards in NFL history, the Bengals are on pace to allow the most yards in franchise history. The defenders have to grow up fast.
"His rookie year is going fast," says Bengals safeties coach Robert Livingston of the 21-year-old Bates. "He's already a second-year player. He'll be a third-year player by the end of Sunday night."
If the first year is going fast, it's also going well. Sure, Bates has missed a few tackles and maybe didn't get a call or two, but he's exactly what they were looking for when they took him with the 54th pick out of Wake Forest. Athletic. Instinctive. He's already got two interceptions and profootballfocus.com has him rated No. 8 among safeties when it comes to coverage, which is why they got him. The web site has him ranked No. 18 overall among safeties, the second highest ranked rookie behind the Chargers' Derwin James, ranked eighth.
Maybe the most impressive thing he has checked off is the intangibles box. Like Livingston says, that's a tough room to walk into as the youngest player and playing a position that requires to be assertive among veterans that are always hard to please on any team, any sport.
"He's developing into a quick leader. I already see him being one of the leaders next year at the latest," says cornerback Dre Kirkpatrick, the seven-year vet that is the grizzled dean of the DBs. "He has all the traits. He demands respect and he's getting it and making plays for us. He's very smart guy. He's a guy I can count on. He has great eye discipline. That's the thing I like about him."
Bates will need all the eyes he can get. In between handing it off to Hunt, Mahomes is throwing to 4.3 sprinter Tyreek Hill and Pro Bowl tight end Travis Kelce. What he's eying are the Chiefs' explosive plays. They have six snaps of more than 40 yards. Only Tampa Bay and Green Bay have more. They burned the Patriots on two of them for touchdowns in last Sunday night's appetizer the Chiefs gobbled up 40 points in Foxboro and still lost. On one of them Mahomes broke out of the pocket a la Steelers quarterback Ben Roethlisberger and improvised a 67-yard touchdown pass to Hunt wandering alone down the sideline.
"That's when he makes most of his plays. When he's out of the pocket," Bates says. "We have to eliminate those explosive plays and force him to drive it on us. If you watch film those plays, that where the points come from. Explosive plays."
Livingston: "The kid has a live arm, so (Bates) has got to make sure gets the deep angles."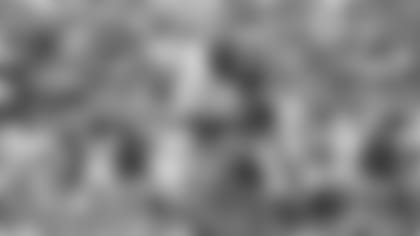 Bengals left end Jordan Willis, who played against Mahomes a few times at Kansas State when Mahomes was running things for Texas Tech, calls him a faster, younger Big Ben. Others just get it over with and compare his monstrous arm and play-making ability to Brett Favre. But he's similar to Big Ben in that the Chiefs often max protect like the Steelers and clump up the line with bunch formations happy with tight ends. In a grim harbinger for the Bengals' front a week after they didn't sack Big Ben, they play an offensive line leading the league in fewest sacks allowed per pass.
A week after the Bengals allowed the Steelers tight ends 16 catches and 129 yards, they face Kelce, next to the Eagles' Zach Ertz the leading tight end in the game with 33 catches for 468 yards and three TDs. Bates used to cover a guy like that in practice, the injured Tyler Eifert.
"Tyler's a really good route runner. Kind of like Kelce," Bates says. "You've kind of got to prepare for him like he's a wide receiver. Tight ends block or catch, but he can do both. That's what makes him special. So when they're in "Ace," (one back, two tight ends, two wide receivers), it's pretty much like they're in "Kings," (three receivers, one tight end)."
Which could mean the Bengals are going to be in the nickel package much of the night. At least that's what Eifert's versatility would force the Bengals' foes to do. The danger there is Hunt going against a defense allowing 4.6 yards per rush. According to PFF, linebackers Vontaze Burfict, Preston Brown and Hardy Nickerson allowed the bulk of the yardage to the Pittsburgh tight ends. Bates gave up one catch of seven yards on his lone target, yet he's expecting a few more jousts with Kelce.
 But Livingston doesn't want Bates worried about what the Chiefs are going to do. He wants Bates and his guys concentrating on what they are doing. Bates has an idea what they can't do and repeat from last Sunday against Hill and Hunt.
"Open-field tackling," Bates says. "Sometimes when we're cover down and they hit the check-down (pass), we miss a couple of tackles and it turns into explosive plays," Bates says. "That's something we've got to get better at. (Hill) can literally take the top off a defense. I watched (Mahomes) throw a 70-yard bomb this past Sunday night, so he's obviously got a strong arm. But he also does throw up some balls that are debatable, but that's because he's young."
Sunday is a young man's game. But like Livingston says, Bates will be a season older by the time he watches the Monday night game.
"Every game," Bates says, "has been a learning process."