BENGALS DT JOSH TUPOU VS. STEELERS RUN GAME
Major League Baseball is a general manager's industry. The NBA is a player's enterprise. College football and basketball are a recruiter's game.
And Mike Tomlin, the Steelers head coach and Nick Eason's old boss in Pittsburgh, is showing you why the NFL is a coach's league with a 5-5 team that looks nothing like the team he's had in the playoff hunt the past few seasons.
Eason, the Bengals defensive line coach, is also showing you why the NFL is a coach's league in the run up to Sunday's rematch (1 p.m.-Cincinnati's Local 12) against the Steelers at Paul Brown Stadium. It is after Wednesday's practice and Eason is talking to you, no, make that raving to you, about third-year defensive tackle Josh Tupou.
"A coach's dream," Eason is saying. "He volunteers to take the scout team snaps, plus our snaps during practice. When he takes his test, he not only knows what he's doing, but he knows what the ends and the linebackers are doing. He knows it all. You talk about building a room, that's the kind of guy you build a room with."
The previous coaching staff had nothing to do with Tupou. Even though he was on the roster for most of his rookie season in 2017 after coming out of Colorado undrafted, he played all of 19 snaps in one game. Last season was a little better. When he played. He averaged about 25 snaps in his six games (he was inactive for four) and was lost for the season with a pectoral injury he suffered in practice a year ago Friday.
But now with Eason and the new staff, the 6-3, 350-pound Tupou is playing like his college scouting reports. He's averaging 30 snaps playing in every game this season he and fellow inside man Andrew Billings have been one of the few bright spots on the league's 32nd defense. He's coming off a monster game in Oakland, where he more than shoved it out with Raiders Pro Bowl center Rodney Hudson.
And Eason is still raving.
"Seven tackles. Two tackles for loss. A forced fumble," Eason says. "The thing about Josh what people don't understand is he's eating up a lot of blocks. People don't see when he doesn't have those seven tackles the space he's occupying."
It's a coaches' league because one man's college free agent is another man's building block. That's not to say one coach or staff is better than the other. It just comes down to perspective.
"When I came in here and looked at the film, I didn't think he was a college free agent," Eason says. "I said, 'This guy has some stuff in him.'"
The Bengals personnel department didn't think he was a free agent, either. They had a fourth-round grade on him after a college career he made 45 starts. Steven Radicevic, the Bengals' West Coast scout, saw him as a first- and second-down run-stopper who could shed blocks and play effectively at a can't-be-budged 350 pounds. He wasn't going to run away from anybody, but he could collapse the pocket. Keeps his shoulders square and doesn't get washed out.
And that's how he's risen to No. 30 in profootballfocus.com's run rankings for 185 defensive tackles, ahead of such guys as the Raiders' Jonathan Hankins, the Steelers' injured Stephon Tuitt and his pal Billings, ranked No. 37 against the run.
"If you want to run it up against the middle those guys, it's tough," Eason says.
Tupou lost one season in Boulder to an off-field incident, but his coaches assured the scouts he had matured. Or, as Radicevic says, "He appreciates the opportunity." And Eason has seen that, too.
"Never complains," Eason says. "Every pre-season game he played between 40-60 snaps. Never said a word. Just comes to work every day. Never says a word. Josh is the kind of guy you want to expose to a young guy like (Renell) Wren."
As if on cue, Tupou is walking off the practice field with rookie nose tackle Renell Wren, a guy that was taken in the fourth round. Another guy that was taken in the fourth round the year Tupou came out, defensive end Carl Lawson, has been watching him, too.
"He's honestly a guy I look up to a lot," says Lawson, fighting a knee rehab and a hamstring issue for snaps this season. "That mentality. Because no matter how things are swinging he just continues to work. That's something I really admire. That's something that really influenced me through the season. I appreciate him a lot."
Billings had to laugh when asked if it's a tie between Tupou and the Pro Bowl pantomime of Geno Atkins for title of Least Talker.
"No," Billings says. "Geno talks more than him."
"Geno talks more than him. Geno talks more than people think. At least around me," says Eason, who had to explain things to new practice squad defensive end Freedom Akinmoladun this week.
"If you're sitting there with Geno and Josh and they don't talk to you, it's not you," Eason says. "That's just their personality."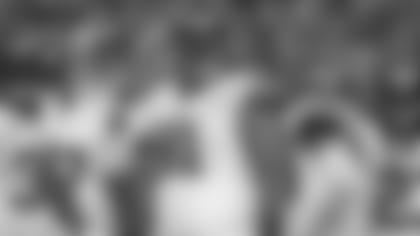 Tupou is a pleasant guy, but he'll tell you he really doesn't talk to anybody. Not even family members. But he's a Los Angeles guy with a raft of Dodgers jerseys. He'll talk to you about his favorite player, Cody Bellinger, and the post-season failings of ace Clayton Kershaw.
"He just shows up and works," Lawson says. "He's a run-stuffer and that's what we need. That's our Achilles' heel. We've got the pass rushers."
The Achilles' heel has been at its most raw against these Steelers. No matter the players, the coach, the era. The Bengals have played the Steelers 41 times this century and Tomlin and Bill Cowher have rushed for at least 100 yards in those games 29 times and won all but three of them.
Bengals head coach Zac Taylor's Steelers debut wasn't one of those games back on Sept. 30. They allowed just 66 yards on the ground and the Steelers are uncharacteristically 27th running the ball with foes daring first-year starting quarterback Mason Rudolph to beat them.
But Rudolph killed the Bengals back in September softly with screens and flips that were basically runs that maimed the Bengals on the perimeter and in space. Eight of those completions were basically the pitches Bengals quarterback Ryan Finley tossed to running back Joe Mixon last week in Oakland.
"Same stuff," says Eason, who won a run with Tomlin in the previous decade. "That stuff was window dressing and smoke and mirrors. They still want to run it down your throat. That's what they do over there. They try to run it down your throat. One thing is they've got that great defense. They get you three and out and then wear you down with the run. And they're big up front (on the offensive line) and tough and they try to find out who's the biggest dog every play."
The Bengals are hoping they've fixed those problems on the edge. They're still ranked last against the run, but in the last three games they're giving one yard fewer per rush (4.2 compared to 5.2) and that's not good, but you can win a game doing that. They feel like they've got the middle covered with Billings, Tupou and Atkins. But as Taylor said on Tuesday, they're still looking for linebackers.
In that middle on Sunday, Eason says Tupou gets all those estimable linemen at some point. The guard Eason played with back in the day, Ramon Foster. The guard who goes to Pro Bowls, David DeCastro. The center? Maurkice Pouncey is appealing a three-game suspension, which means the center could be B.J. Finney, himself an undrafted free agent out Kansas State who has been a staple as a backup there for five years. It would be his third start at center, but the Steelers are 9-1 in the games he starts.
For Eason, it's life in the AFC North, another day in what is a coach's league. Whether it's a screen, a pitch, a zone run.
"Same stuff," Eason says. "Physical."
He'll take Tupou and those 350 pounds in this one.