On Monday morning, Marvin Lewis did what he has never wanted to do in his 16 seasons as the head coach of the Bengals.
He took over the defense and planned to call the plays Sunday in, of all places, Baltimore. Home to his 2000 NFL record-setting defense and where he became the NFL's hottest assistant coach.
It was hard enough Monday that he had to tell defensive coordinator Teryl Austin he was fired with seven games left in the season. It may have been even harder for him to add defensive play-caller to his responsibilities that are already all-consuming, a move he once considered the third rail.
But that's how much Lewis believes in this team and how close he thinks they are to getting something done in the playoffs.
"I just felt like we had to rock their world and shake things up. It's important where we are. We have to get this done, and it's our chance to do it right now," Lewis said at his weekly Monday presser, ten minutes late because of a defensive meeting. "We're not overhauling anything, but ultimately I'm responsible for everything that goes on in this building. I felt like I'd be letting you, the fans, everyone down if we continued down that road. That's the hard thing."
It's believed the move had been discussed during last week's bye, but what transpired Sunday against the Saints bolted him into action. And it wasn't so much what happened on the field, where they gave up scores on the first nine possessions of a 51-14 loss. But it was the crushing lack of confidence that enveloped the sidelines.
"With the way things went on yesterday and so forth, and the sideline and so forth, it's just what I had to do," Lewis said. "The guys want to help. 'Give me something.' … They want to help. 'Help me through this.' That's the thing, I have to be the rock."
But here comes the biggest challenge since he took over the 2-14 Bengals in 2003. Game-planning and head coaching at the same time. On Monday, Lewis outlined the tough stuff.
"It's different (on defense), because on offense most of the decisions are made," Lewis said. "Most of the things happen on offense. You don't decide whether the offense is going for it on fourth down when you're calling the offense, you already did. But the defense doesn't decide whether the offense is going for it on fourth down and so forth. That's why you see fewer (head coaches calling) defense.
"A lot of things happen when you're on defense. I had my back turned yesterday to the offense a couple times, trying to bring the defense together. Things happen. It could be whether or not we made a catch, and if we made a first down or not. If I've got my back turned, I have to make the decision if we're going for it. Are we in four-down territory? I have to let Bill (offensive coordinator Bill Lazor) know and the quarterback know that they have three downs here. Those kind of things. If I have my backed turned by making corrections or whatever, I can't do that. I'm going to try to minimize that as much as possible. I feel strongly that I have to make the correction to coach the defense right now."
Maybe this is what the players wanted. Asked how his players received the news, Lewis said, "Be careful what you wish for."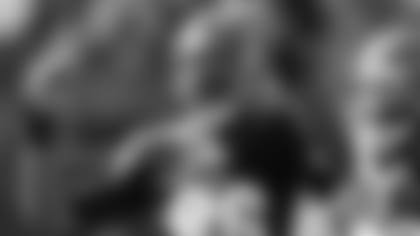 Nine-year man Carlos Dunlap has seen a lot. But not this in midseason.
"I just know that all of us should be putting a sense of urgency on right now," Dunlap said. "That's why they made that move. I don't know what the issue was. I don't know what the issue is. But that lets me know that we want to fix it now. I can't say that I love the move, but I do like the sense of urgency. I don't know how to explain it."
No one is saying there were big changes between Austin's new scheme and what they ran during the ten previous seasons of Zimmer and successor Paul Guenther.
"We're in a 4-3 defense. It's just called differently. It's similar looks, it's just the scenarios play out differently because you've got a different guy with the reins," Dunlap said. "I've never been in a defense where Marvin had the reins, so I look forward to seeing his twist."
But clearly there were differences. Lewis doesn't like to travel the corners. Austin did. At least once. Austin likes free safeties to be free safeties and strong safeties to be strong. Lewis interchanges them more. But no one is saying how last season's competent defense that returned every starter but one ended up being historically bad.
Or maybe they don't know how it happened.
"The system hasn't changed a great deal. We have to install with our players better, we have to get them to understand how to do their jobs better," Lewis said. "No matter who's in the game, we have to do a better job of executing. That's the important part. It's unfortunate that Teryl has been a casualty of this. It's not all his fault — it's my fault. Any time something wrong happens around this building, it's my fault, and I accept that."
 But one thing is for sure. Management has the players' attention.
"I don't think anybody expected to come in or go to sleep with that news this morning. That was definitely a shocker," Dunlap said. "It shows the sense of urgency to try to get things fixed now. They felt like that was a move they needed to make, not that that was the issue, but they are making a statement.
"If you weren't paying attention, you are now. Not that we aren't paying attention, but it wakes you up. There's a sense of urgency we want to be a great defense. We've been a great defense for a long time now, and they want to get back to that now because we still have an opportunity to control what we can control. We're still right in the mix of everything and if we fix it now, we can do what we want to do, not that that was the sole issue because he's not out there playing football. We have things we need to fix as well, but that's the move they made."
At the other end, rookie safety Jessie Bates just got here and he's already seeing some strange things. But he thought Lewis made a good first impression.
"I think he did a really good job of not being so tight in the defensive team meeting and kind of just letting us know he's going to call things and we just have to get it right and play a full game for once," Bates said.
Now that's the next thing. When Lewis was calling plays that set records in 2000, Bates was three years old. The last time he appeared to take over play-calling duties was in a 2004 game against a Cleveland team coached by Butch Davis quarterbacked by Jeff Garcia.
A different game. In '04, 32.6 points per game led the league with four teams scoring at least 27 points per game and the leader generating 418 yards per game. This season the Saints lead it at 36.7, one of eight teams averaging at least 27 with Tampa Bay setting the pace with 452 yards per game.
"It's still 11 guys," Lewis said.
Lewis knows he can't blink.
"I don't have a chance to be rusty," he said. "We have to be good right now."