This is what Marvin Lewis does best.
There was the "Re-Birth of 2003," when he overhauled a dormant franchise in his image and led the Bengals to the biggest turnaround that year from 2-14 to 8-8 and their first non-losing season in seven years.
There was the "Re-Boot of 2011," in the wake of an inexplicable 4-12 train wreck and turning to a rookie wide receiver and rookie quarterback in a new offense to replace two staples in Chad Johnson and Carson Palmer. They went 9-7 with A.J. Green and Andy Dalton and started a run of five straight postseasons.
Now call this the "Reincarnation of 2018." It doesn't rely on his sheer will and vision like it did in '03 or young stars like '11, but on a new all-star coaching staff re-shaping and, in one case, re-doing the playbooks.
"It's the biggest change," said Lewis this week of his Cincinnati tenure. "But we're doing it with knowns. Dalton. Green. The guys we have on defense and all these guys knowing the direction we're headed after the spring.
"In the situation I was in, everybody weighs their options. To me, the exciting thing was this group of people being able to put things together with the coaches and to get the players to play to their ability."
This is where Lewis is at his best. In '03, the pundits said he didn't have a chance to turn it around and should have taken the Michigan State job. In '11 some even said they'd go 0-16. Now in '18 they're saying the Bengals might win five games. Heck, they said he wouldn't even be here.
And there's his signature chuckle.
"I don't listen to them when they say we'll win 11 games, so why would I now?" Lewis says. "Did they say last year the Philadelphia Eagles would win the Super Bowl? I don't remember it. I don't remember them saying Jacksonville would win the AFC South, either. You have to go to work, put your head down and get it done. They didn't have Buffalo going to the playoffs, either. Buffalo jettisoned how many of their guys? 'Oh, what are they doing?' They did a great job. That's what this is. Get ready each week. Rest up. Play the next one."
Lewis, who reportedly had his bags packed, boxes taped and desk emptied as Dalton and wide receiver Tyler Boyd gave him his 125th NFL coaching victory in the last seconds of last season in Baltimore, is doing what nobody thought he would be doing.
He stands ready to check in Tuesday at his 16th training camp media luncheon, just one of five men (Bill Belichick, Andy Reid, Jeff Fisher, John Fox) to win 125 games in this century. He's already shocked the pundits by returning and if he does it again by winning nine games he'll pass Fox and Fisher on the list. No one gives the Bengals a shot to make a shot. But then, no one thought Lewis would be back to give it another shot.
But he is because, "You coach in the National Football League to become world champions and with this team we have the ability to do that."
Even if Bengals president Mike Brown wanted him back, wasn't Lewis gone anyway? Didn't the pundits say he was looking to get kicked upstairs to a GM? And if not, hadn't he cut back on his foundation in Cincinnati, didn't he have a grandchild waiting in Arizona and wouldn't he turn 60 when the Bengals play in Carolina on Sept. 23? Lewis admits he had a walk-in-the-woods moment before deciding to come back after conversations with Brown.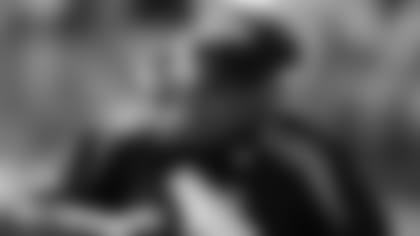 "Yeah, I think we all went through that. That's part of where I am in my career," said Lewis this week as he preps for Thursday's first practice. "As we kept saying, Mike and I were going to have a discussion at the end of the year and we had a number of discussions. There is always two parts of those decisions. Both parties agree to agree and we came to that conclusion."
Despite several national reports that surfaced two hours before the Dec. 17 kickoff in Minnesota that had him done in Cincinnati, Lewis says the fire still burns orange and black.
"It was the timing of things the way people felt they needed to further themselves, which I think is unfair," said Lewis of said reports. He also says retirement wasn't an option. "I don't know what the magic number is. There'll be time for that. I want to coach and to me the best opportunity for me to have an opportunity to take a team to the world championship is right here right now."
Lewis knows he has his share of critics ("That's what we signed up for"), but they should know this is the kind of scenario that has yielded his best coaching efforts. Say what you will about Lewis' inability to win a play-off game, but his ability to connect with people, recruit talent, and stick to a grinding plan and regimen have allowed him to make the postseason with a variety of different, well, reincarnations, in an industry that is a consistency of inconsistency.
He knew he had to rip up the NFL's last-ranked offense and promoted Bill Lazor to offensive coordinator after a 14-game interimship because they had a similar vision how to revive Dalton and the offense with a new playbook.
But he also quietly lured three top-level offensive assistants with at least a decade of NFL experience, starting with a search for just his second offensive line coach when they moved on from Paul Alexander. Frank Pollack brings a rep from Dallas where the Cowboys had the best line in the league. Wide receivers coach Bob Bicknell has had three different 1,000-yard receivers and quarterbacks coach Alex Van Pelt's resume has been re-inforced by Aaron Rodgers' monthly gripe about losing him in Green Bay.
When defensive coordinator Paul Guenther left Carlo and Johnny's for Oakland, Lewis simply turned to one of the league's rising coaches when Teryl Austin was a casualty of the purge in Detroit.
The fear the Bengals were going to miss out on forming a quality staff as Lewis and Brown took a day to hash it all out was suddenly null and void.
"We were fortunate that a lot of things broke late this year," Lewis said. "The way it broke with teams in the playoffs and the way the rules are, guys had to make some calls … They came here because of the players and the organization and I think that speaks volumes."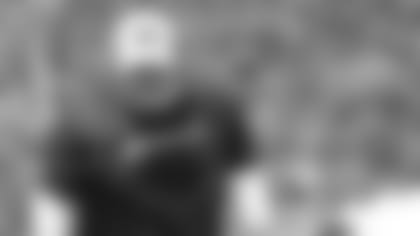 It's loud enough that it shows how well Lewis can attract talent (and the Bengals can pay) and now he knows what's left to do.
"We had areas of need to get addressed in the offseason and I thought the people did a great job addressing those areas I felt were the biggest and that was big," said Lewis, pointing mainly to the offensive line. "We have to right the ship. If we won the games we had the lead in the fourth quarter, Green Bay, Tennessee, Pittsburgh, we're having a different conversation. But you have to play."
Lewis stuck with Lazor in what he felt was an easy call. He had been so impressed with Lazor's interview for the quarterbacks job in 2016 that he filed him away as an excellent offensive coordinator candidate. When he saw the progress of the offense late in the year and Lazor's relationship with Dalton, he thought it best.
"Not that you would take a step back," Lewis said of an outside hire, "but you would take a step sideways."
Yet Lewis says the headlines about a new offense and new line scheme are a bit overdone.
"All I hear about is the new offense," Lewis said. "The only thing new we're going to do is score touchdowns. I don't think it's that dramatically different. I think that's a fallacy."
He also thinks the biggest thing up front isn't scheme, but players.
"We have to play better. I think we hired an outstanding coach. I think we had a good coach," Lewis said, "and I think we hired another young, aggressive guy and he's going to do everything in his power to coach these guys up with the acquisition of three or four players. And the guys who have been here have to step up and play great."
Lewis, a constant in a game where the rules and faces change on a whim, won't change now. About that play-off win validating his 16 seasons?
"My goal is not to win one play-off game. I never thought in my life about winning one play-off game," Lewis said. "The only thing that validates is being world champions. That's what this is about."