Carl Lawson, who proudly says, "To me, football is life," starts living again Thursday night.
The Bengals run out all their available starters for the first and last time in the preseason at Paul Brown Stadium (7 p.m.-Cincinnati's Local 12) against the Giants and Lawson, their prized pass rusher, steps on the turf for the first time since he tore his ACL on that invisible play against Tampa back on the last Sunday in October. The play was blown dead, but Lawson never dies and when he tried to hold up, well, it was non-contact and bad.
"I will not disclose that information on what it was specifically," says Lawson when asked just how much damage was in there. "But, yeah, it was a tough rehab."
No one wants to talk about what Lawson's knee looked like that night, although the hushed admiration makes it sound like it wasn't your garden variety ACL injury. But everyone wants to talk about his rehab, which, judging by recent practices, has left him as unblockable as he was in his rookie training camp two years ago.
Lawson, as meticulous about his body as he is about his football, relentlessly revived his knee doing what he does best. Working out. His idea of down time at home after an early practice is to stretch and then maybe work on his muscle activation techniques (MAT) while watching Anime.
The ACL tear never had a chance. Lawson won a unanimous decision.
"Carl is a great measuring stick on all aspects inside the building," says defensive tackle Ryan Glasgow. "He's always going to be giving his all making plays and if you're trying to do something right, Carl Lawson is not a bad person to watch … He's so passionate about the game."
The 6-2, 265-pound Lawson dropped an amazing bunch of weight after the surgery, maybe as much as 35 pounds, but he never got lost in bitterness. How awful is this? That was his first play of the game against the Bucs, so he never even got credit for getting hurt.
"It's a lousy situation. But you have to take the positives out of the lousy things in life," Lawson says. "The thing was, I got seven games. I got time to sit there and re-evaluate my game. I'm really interested to see how it translates on the field.
"It's evident on film to myself. I'm very interested to see how it plays outs. I'm not 100 percent sure, but each step I've checked. I've re-evaluated the game. I've trained. I took it to practice. It worked. Now we'll see how it goes in the game and in the season. I really can't tell you what my goals are or any of that stuff. But all I know is I do feel like I'm better than last year."
Maybe some time Thursday when he actually does get to play a snap, Lawson is 100 percent sure. He's pretty convinced right now after marauding through practices at right end. Playing against another team is another deal, but Lawson has already won his share against a first team this summer and he's quite aware he fell off to one sack in those seven games he evaluated.
"I think my main evaluation is I was winning, but I wasn't winning fast enough. Now I feel like I'm winning faster. I feel like I'm half a second faster. That's the thing between a sack and a pressure. And I think overall as a defense we didn't have that many opportunities. We were 31st against the run. If you can't stop the run, you can't rush the passer.
"If I had to put it on myself, I wasn't getting there fast enough. Pressure is one thing. If you want a sack you have to take your game to the next level and I feel like I'm going to be able to do that with the new things I've added. Quickness and angles."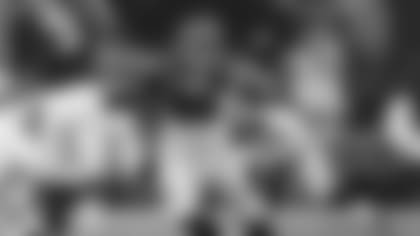 He won't have any trouble sleeping the night before his first game in 10 months. Among the many improvements he made during the offseason is he's sleeping longer and better.
"I just turned off my phone," he says.
Lawson's return is the piece de resistance for head trainer Paul Sparling and his rehab chief Nick Cosgray. They were tasked with tying up the loose ends of six ACL reconstructions over the offseason and it looks like they ended up batting 1.000 with Lawson and Glasgow poised to be in the first nickel package in Seattle while tight end Mason Schreck and safety Trayvon Henderson have been able to battle on the roster bubble from the start of camp. Guard Rod Taylor and tight end Matt Lengel are no longer with the club, but they were on the timetable, too.
Cosgray admits he got a nice break when Lawson and Glasgow ended up rehabbing together.
"That definitely helped. You can see that when there are two guys from the same positon group," Cosgray says. "They challenged each other and if you're seeing that guy doing something you're not doing, you're going to make sure you're going to do that. They motivated each other."
It's not exactly like they needed the extra push. They've grown up around excellence. Lawson's father is a former college football player who is now a personal trainer and Glasgow's parents are sports medicine surgeons. But their version of The Breakfast Club where they literally egged each other on made things better for each other.
They were drafted about an hour and half a part in the fourth round of 2017, the royalty round for Bengals defensive linemen anchored by perennial Pro Bowl tackle Geno Atkins. Lawson, the physical specimen out of Auburn, came first and immediately flirted with the franchise rookie sack record before finishing one shy with 8.5. Glasgow, the blue collar mechanic out of Michigan, came next and promptly delivered on 36 percent of the snaps that were proof they had found another contributor in the trenches on the last day of the draft.
Last year, Glasgow went down in the third game. His father didn't have his surgical staff available about the time his son needed to have the procedure, but Glasgow had no problem turning to the estimable Marc Galloway, the Bengals medical director. He had about a five-week head start on Lawson and they both got there. Glasgow made it back for the first two games and has played well enough that he went into the third week of preseason as the highest rated Bengals defensive lineman ranked by profootballfocus.com at 13th among NFL tackles. Lawson probably could have played, but why?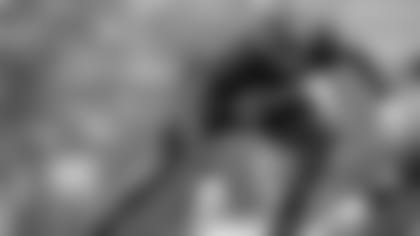 "You know how you get close to somebody?" Lawson asks. "You eat with them. You hurt with them."
Cosgray's reputation for getting injured players back in time for the next season has stretched across eras, ranging from Carson Palmer and Leon Hall to Tyler Eifert and Giovani Bernard, and it has earned him a mountain of respect in the locker room. So in between conditioning stints, they stayed at PBS to work. After a week of Cosgray getting after them, Lawson and Glasgow would celebrate on Saturdays with mega brunches. They hit a lot of the breakfast spots between downtown and Hyde Park, impressing each other along the way.
"Carl eats a lot," Glasgow says. "He's three-entrée guy. Pancakes with French toast, the hash browns and breakfast burrito or an omelet. I've seen it all."
But they saw a lot more than the menu sides.
"You work like that with somebody and you find out more about them that you don't know about your other colleagues," Glasgow says. "We talked to each other about our families and I know a lot about his dad and his mom and his siblings. The thing about Carl is how focused he is on football. It's his only driving force in the world. It's contagious. The guys who locker next to him, it rubs off on us."
Both guys believe they helped each other. Lawson is feeling confident. Almost 100 percent sure. Glasgow is off and running with a total of 19 snaps as they ease both back
"The toughest thing about coming back from in injury is the mental part. You have to keep pressing," Glasgow says. "It was definitely a reciprocal relationship. I'm very appreciative of it. I wish it didn't happen. But it was great be with somebody that challenged you, especially a pusher like Carl. I'll be happy for him getting out there just like he was happy for me running out on the field in Kansas City."
On Thursday, it's finally all you can eat.