When Joe Burrow (calf) returns to practice (and there is still no timetable), Bengals head coach Zac Taylor says he won't need long to get back.
" One rep," said a smiling Taylor at Monday's pre-practice news conference. "He needs one rep."
Maybe he was kidding. Maybe. But the point is the Bengals think this is an easier injury to manage than last year's appendectomy, which struck him the day before training camp started and sapped him of so much weight and strength he wasn't 100 percent going into the season.
"It's a different injury," Taylor said. "I hate speaking for other people, but last year it was an unknown how contact would feel. How is it going to feel when I torque? There's a lot of things with an internal injury that I can't speak to. I would imagine it's a whole different mindset you have to have."
No timetable and no report on where he is in his rehab. But the Zac-o-meter has a high reading.
"But this one's in a calf, and he looks great," Taylor said. "I mean physically, just walking around, just walking around he looks probably as good as he's ever looked at this point. So that's a positive."
_On the day No. 1 cornerback Chidobe Awuzie (ACL) returned to team drills, so did Mitchell Wilcox, who ended last season as the No. 2 tight end.
Awuzie, who took about four-to-six snaps in Monday's long drives, is aware enough of the site of the Sept. 10 regular-season opener that he's talked to defensive coordinator Lou Anarumo about going back to Cleveland and the scene of the Halloween night injury. But he says not going to rush it back.
"When the schedule came out, that's the first thing I thought about," Awuzie said. "Coach Lou and I actually talked about it a little bit. That would be a very symbolic game. Regardless, it's a long season. Whenever I'm able to really contribute as being Chido, I'll be out there … I don't put goals on myself."
Wilcox's injury was more of a mystery. After playing all 19 games last season, a major meniscus injury in his right was found in his exit physical. A tough blow since he was going into free agency. He's not sure if he can play Saturday, but he's confident in the 20 days before the opener he can make the roster.
"It's going to take all of us to get to where we want to be," said Wilcox, who thinks he may have suffered the injury in the Dec. 4 win over the Chiefs at Paycor Stadium.
_Taylor says as the backup quarterback derby comes to a head this week, he'll still split the reps for Jake Browning and Trevor Siemian. But not the halves in Saturday's preseason finale (6 p.m.-Cincinnati's Local 12) in Washington. They'll still play about the same, Taylor said, but noting that the Bengals had the ball for 8:44 in last Friday night's first half in Atlanta, he'll split it by series to they get about the same time, He wants quarterback Reid Sinnet to get in for his first action this preseason and maybe before the fourth quarter.
"That race is not over yet. We've talked to both those guys. We'll keep that in-house where it stands today and let them get through this game," Taylor said. "That decision has not been made. But we've got three days of work left this week and then we've got a game and then we have to make that decision. We've communicated with those guys where things are right now. I'll keep it internal for the time being. But certainly after this game, we have to make a decision because time is running out."
_At 27 with seven years in the league, running back Joe Mixon is the longest-tenured Bengal behind wide receiver Tyler Boyd. He says two of the younger backs, third-year Chris Evans and rookie Chase Brown, have told him that before they got here their coaches put them through the Joe Mix jump-cut drills.
"I'm still trying to figure it out my damn self, but it's cool. It's a cool thing to see," Mixon said. "They called me either young OG or Unc (Uncle), so it's cool, taking on that role."
_Taylor said defensive tackle B.J. Hill had lower body soreness Sunday that's going to keep him out but not for long. He said offensive lineman Cody Ford and cornerback Marvell Tell III are in concussion protocol and that cornerback DJ Turner was sore after Friday night's game and is going to be kept out awhile, but it's not serious.
Cornerback Sidney Jones IV (hamstring) is out. Tight end Tanner Hudson (concussion) has been back this week, as is edge Tarell Basham.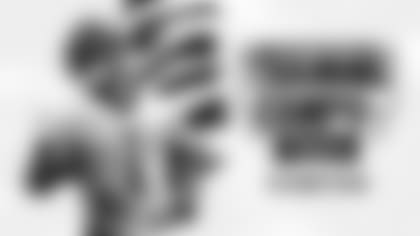 Training Camp 2023 Center
The official source of news and information about Bengals Training Camp 2023.