It may not be like the old days when you ran down three flights of stairs at the Sovereign Apartments every Friday to see who graced the latest issue of Sports Illustrated.
Every Cincinnati kid of a certain age can tick off the magazine's most memorable covers with the fading address labels and the mailbox's creases.
"The old master," as S.I. called Paul Brown in 1968. Rookie wide receiver Cris Collinsworth ("Nice Catch") in the first Super Bowl season late in 1981. The Athletes Who Care cover that linebacker Reggie Williams shared with his fellow 1987 Sportsmen and Sportswomen of the Year. Pop culture phenomenon Chad Johnson the day before Halloween Trick or Treat cover in 2006
But despite 24-7 video, hourly headlines, wall-to-wall podcasts and breathless minute-by-minute accounts that now include daily covers, making the S.I. front is still as prestigious as it gets in the sports world.
And to make the cover of the NFL preview issue like Bengals quarterback Joe Burrow did Wednesday is to leave a calling card for a fold-out future.
"It's signaling his arrival," says S.I. football essayist Albert Breer, lumping the 2002 shirtless Tom Brady cover in the same category 20 years later even though Burrow is fully clothed.
"Even though Tom Brady had won a Super Bowl, that story was more about promise than production. What this kid could be. Joe being on the cover lines up with that. Not just what Joe has been over his first two years, fighting back from the injury and getting to the Super Bowl and everything else. It's also what he could be. That's one thing the cover has always done. It sort of announces guys."
Conor Orr, who chronicled the Burrow story, was born about the time Bengals running back Ickey Woods beamed from the Jan. 16, 1989 cover snapped moments after the Bengals had run through the Bills in the AFC title game.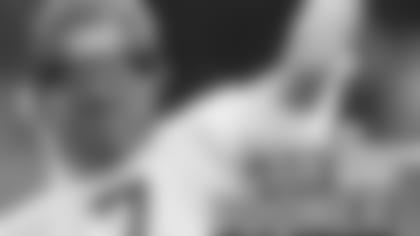 Young enough to have a great feel for the game and its players. Yet old enough to know the weight of an S.I. cover story on one of the game's shiny new faces.
"It's my fifth one and they all mean the world to me," Orr says. "Every time you step in the batter's box to do one of these, you feel the pressure because of all the writers that came before you. The great ones you grew up idolizing."
This is Orr's first cover story for an NFL Preview (the last two have featured other hot young quarterbacks in Lamar Jackson and Dak Prescott) and he plans on ordering about 30 of them. Breer says he wanted to work at S.I. for the same reason he read the magazine as a kid. To take people where few could go.
Orr obliges. He tells not only Burrow's story, but weaves it together with the background music of Cincinnati, Bengals history supplied by club president Mike Brown, the team's impact on the community exemplified by head coach Zac Taylor handing out game balls at bars and various sketches of teammates and other characters in the cast.
S.I is used to examining Bengals quarterbacks on the cover but this is the first one who is healthy. They got Burrow back in June, post-knee and pre-appendix. It's also Burrow's second time on the cover after the Dec. 2, 2019 issue wondered "From average Joe to No. 1 Pro? (it could happen)," during the last days of his dream season at LSU.
On Aug. 7, 1989, in the training camp after his Super Bowl appearance, Boomer Esiason was on a cover asking, "Can Boomer Bring It?" with the observation, "Bengals quarterback Boomer Esiason tests his ailing arm."
In the first S.I. cover with an NFL quarterback on an underwater treadmill, the May 29, 2006 issue blared "The Rehab of Carson Palmer." Orr is content with studying what makes Burrow tick.
"I found him to be an interesting and level-headed guy," Orr says. "He's just so locked in. I've never met a quarterback so young that's just so professional and so locked in and that really came across in the time we were not only able to spend together but in the interviews with his parents and his friends. They really painted that picture for me."
The S.I. cover officially links Burrow with Bengals founder Paul Brown, the two Super Bowls, an MVP in Esiason, a Man of the Year in Williams and a cyberspace celebrity in Chad Johnson. And he's the first Bengal featured on an S.I. cover in the nearly 16 years since Johnson's Halloween appearance. Even though since then they've been to a Super Bowl, seven playoffs and won four AFC North titles.
"The power of Joe," Breer says.